Bringing people together over a mutual love of good food, wine and times, Bills Fishhouse + Bar is an iconic Port Macquarie destination for sea-to-plate dining.
Under the watchful eye of Head Chefs Pete Cutcliffe and Adam Tait,
Bills Fishhouse
embraces coastal ambience and contemporary urbanity; whether dropping in for a cheeky cocktail after a day at the beach, or sharing a feast with family and friends.
With Easter only days away, fish and seafood will be on everyone's plates this holiday weekend – from oysters to salmon and every fin in between. Who better to ask for a fish recipe that will turn flippers at the table on Good Friday, than Pete and Adam?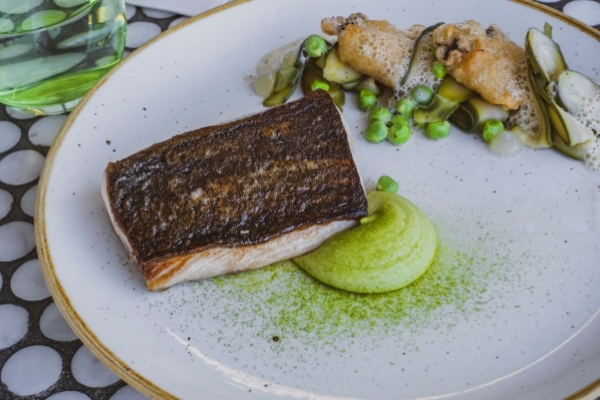 This pretty dish blends the vibrant green of the pea puree with crispy-skinned kingfish, beer-battered oysters and lemon gel to bring out the natural sea flavours, synonymous with Easter feasts.
Undertaking his apprenticeship in Canberra, Adam spent two years working in London at Michelin-starred restaurants before settling in Port Macquarie. Enjoying the rush as a young kitchenhand led to this Chef's desire to create beautiful dishes reviving old school flavours, using every part of each ingredient.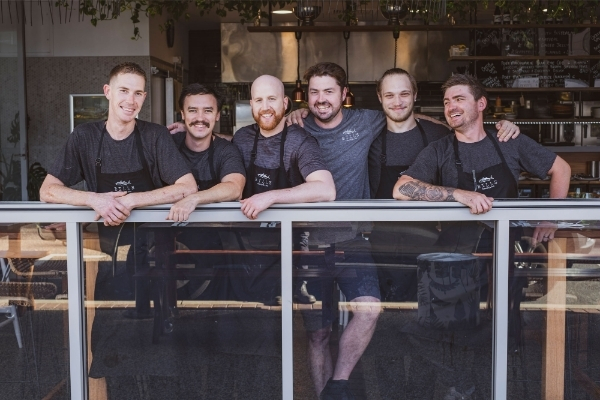 The crew at Bills Fishhouse + Bar in Port Macquarie.
Pete has worked at French bistros, hatted restaurants and 5-star hotels, including opening Jamie Oliver's Jamie's Italian in Sydney before returning home to the mid-north coast of NSW. Defining his style as elegant simplicity with a modern take on classical seafood dishes, Pete has wanted to be in the kitchen for as long as he can remember.
For Adam, it is the team aspect, banter in the kitchen and pushing uphill every day that he loves most about the restaurant business; while Pete embraces the overall experience of dining out, along with supporting small local producers and NSW boutique wines.
This duo is sure to be reeling in guests for a long time with their innovation and creativity - when it comes to putting fish on a plate…any fin is possible!