What do you love about hospitality? Culture? People? Food? Coffee? Wine? Connection?
The list can go on about what hospitality brings to our communities. So right now, what are you doing to support the industry? Times are tough for everyone at the moment, especially those in the hospitality industry and we want to show our support.
Foodie Coaches
is carrying out a campaign to raise awareness for venue owners and encourage support for the industry - help your community by eating local, whether dining in or ordering takeaway.
In partnership, each week AGFG will highlight local venues for you to show your loyalty to:
"We started this venue because we have always loved hosting and bringing people together and with this café we get to do that every day and who doesn't want to have 24-hour access to coffee!" they say. "Our favourite part of running this venue is seeing the smiling faces of locals, hearing how much you love the dishes we put so much in to, as well as working with local suppliers to provide locally-sourced meals.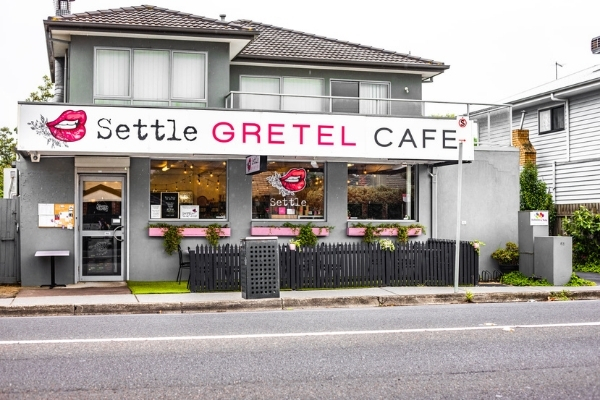 Let Shannon and Harley from Settle Gretel Café cook for you.
"Due to COVID restrictions we were forced to reduce staff hours (which doesn't help them pay their bills), we lost a week's worth of stock and many bookings. Currently we are open for delivery/takeaway/restricted dining; your support right now would mean more than you know and we would love the honour of cooking for you and your family."
James and Georgie from
Goldie & The Green Grocer
in Peregian Breeze on the Sunshine Coast, love coffee, food and booze (James was born and raised in a pub) and the connection they bring:
"Being one of the first businesses to open in Peregian Breeze meant that we needed to create a 'hub' where the community felt comfortable to gather. Over the 20 months we have been open, we have gotten so much joy seeing neighbours meet at Goldie's and become friends; we also wanted to be a platform for small local producers and growers to showcase their products.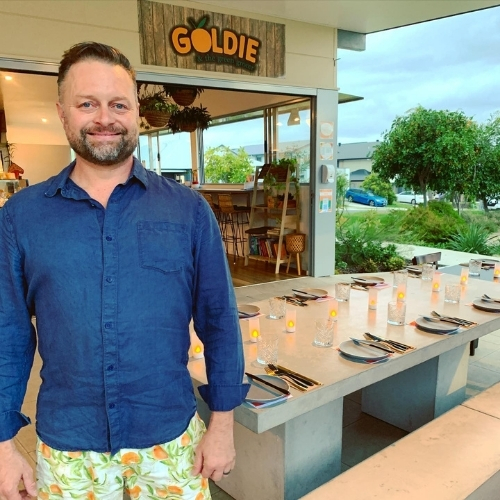 James is waiting to welcome you to Goldie & The Green Grocer.
"Due to COVID restrictions and border closures, we have suffered a major drop in revenue. Being a tourist destination means we rely on the school holiday boosts which haven't happened this year or last. The three-day lockdown on the Sunshine Coast last month resulted in a $12K loss for our small business through cancelled bookings, losing four days' worth of stock and cabinet items; as well as still paying our full-time staff and doing our best to keep our casual staff's pay week as normal as possible."
Family owned and operated for 15 years,
White Fusion Café
in Scarborough, Qld is now run by the new generation with Jim and Rachel at the helm:
"Our favourite part about running this venue every day is seeing the beautiful smiling faces of all our locals," they say. "We love seeing the enjoyment and hearing the compliments about the dishes we worked so hard to create and the overall experience that White Fusion brings.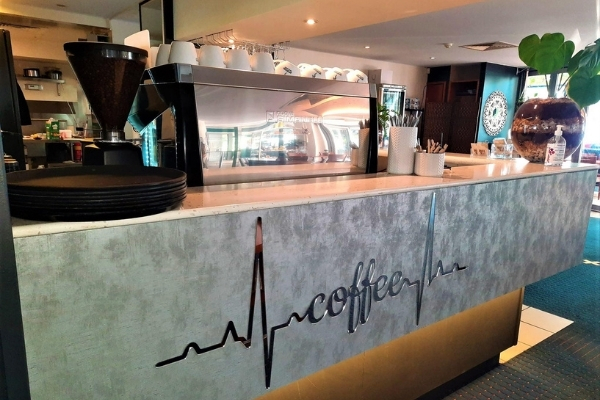 Drop by White Fusion Café for a caffeine hit and bite to eat.
"Supporting other local businesses and charities is so important to us, we love that we are able to use our venue to help support those around us. Due to COVID restrictions and snap lockdowns, our revenue has dropped drastically; we have lost stock, had to cancel countless bookings and functions and have been unable to cater for our local groups who always support us in any way they can. Our awesome staff have lost hours and their income."