What do you love about hospitality? Culture? People? Food? Coffee? Wine? Connection?
The list can go on about what hospitality brings to our communities. So right now, what are you doing to support the industry? Times are tough for everyone at the moment, especially those in the hospitality industry and we want to show our support.
Foodie Coaches
is carrying out a campaign to raise awareness for venue owners and encourage support for the industry - help your community by eating local, whether dining in or ordering takeaway.
In partnership, each week AGFG will highlight local venues for you to show your loyalty to:
Ben and Clare own and operate
Anderson Hill
cellar door in Lenswood, SA: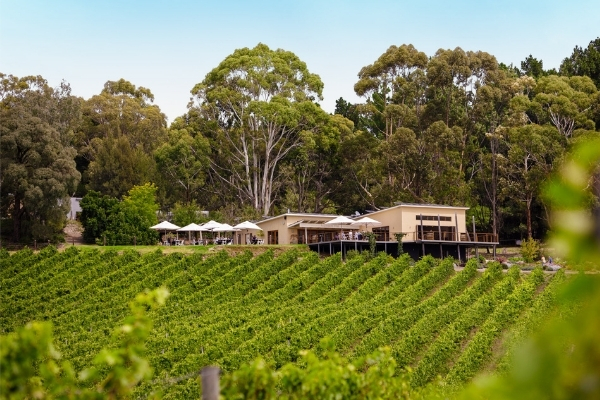 Drop by Anderson Hill cellar door in Lenswood and support the local wine industry.
"My wife and I started this venue because we love wine and bringing our friends together to share the experience," Ben tells AGFG. "Our favourite part of running our business is seeing the smiling faces of the locals, hearing the compliments on the wine and food we put so much effort into. We also love working with local suppliers to provide locally-sourced meals."
Due to COVID restrictions their revenue has dropped overnight and they have had to cut the hours of their staff.
"We have hated doing this. Your support right now would mean more than you know and we would love the honour of cooking for you and your family," Ben says.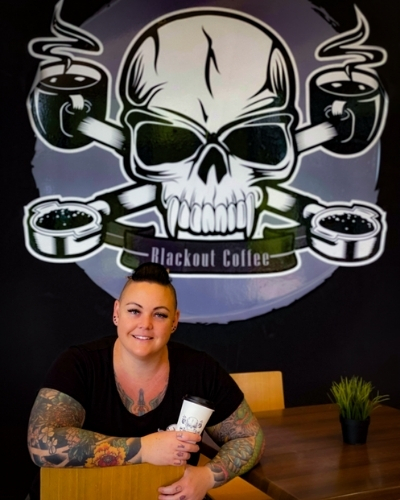 Sarah from Blackout Coffee…life has its challenges.
"I started Blackout Coffee with a love of great coffee and food. We aren't your average coffee shop which sets us apart from franchised chains; I wanted Blackout to be first-class products with a quirky twist," she says.
"We love bringing people together over food and drinks, working with local suppliers and giving back to our community."
Due to COVID, dine-in customers dropped instantly, the Blackout family went from 18 staff down to 3. Sarah says they are slowly increasing back to full staff, however it hasn't been without its challenges. Blackout is currently open for dine in, take away and catering customers.
"We started this venue because we wanted to create a community hub to bring people together and with this, we get to do that every day," they explain. "Our favourite part about running Branded is seeing the smiling faces of locals, supporting local sporting clubs and being there for our community."
COVID restrictions and lockdowns over the past 18 months have not only knocked them around a bit, but have caused many venues a great deal of financial stress and emotional anxiety.
"The support you can give to hospo venues right now means more than you know!"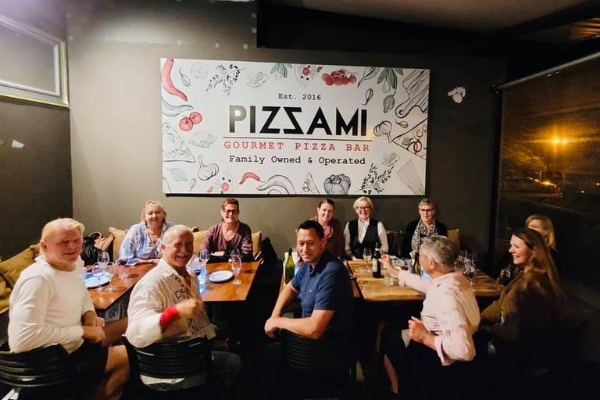 Pizzami Gourmet Pizza Bar is open for business.
"I just love providing a great service to people, I enjoy talking to them and I love seeing the great big happy smiles on their faces when they have an amazing customer experience at Pizzami," she explains. "My favourite part is when customers say what amazing staff we have, how good the food is and how beautiful our cocktails are."
Pizzami is currently open for house dining, takeaway and delivery, however with COVID, there's uncertainty about what is around the corner so your support right now means the world.