By David Ellis.
When then-Poundkeeper in the Flinders Ranges' town of Melrose in South Australia was charged with stealing a cow way back in 1867, it's a safe bet he'd never have envisaged it raising him to something of celebrity status 150 years later.
However, that's the case with Mr John Walter Mooney who was sent to gaol with hard labour for allegedly pinching the cow in cahoots with his own stockman and a local butcher, and slipping it in with his own for slaughter and sale through the butcher's shop.
And, when the poor fellow told the presiding judge that his official Pound-book would show that he was holding the cow legally, but that he didn't have the book with him in court to prove it, the judge grunted that he should have brought it with him, and sent Mr Mooney off to the slammer for four years.
Bizarrely, when he died fifty years later, as a consequence of his imprisonment Mr Mooney was excommunicated and disallowed a Catholic burial – a slight that saw his entire family then withdraw from their life-long faith.
Now his great, great granddaughter, winemaker Natasha Mooney has created a label in her forebear's memory and honour, using fruit off her vineyard at Greenock on the north-western edge of the Barossa Valley, and with that label somewhat impishly titled The Thief?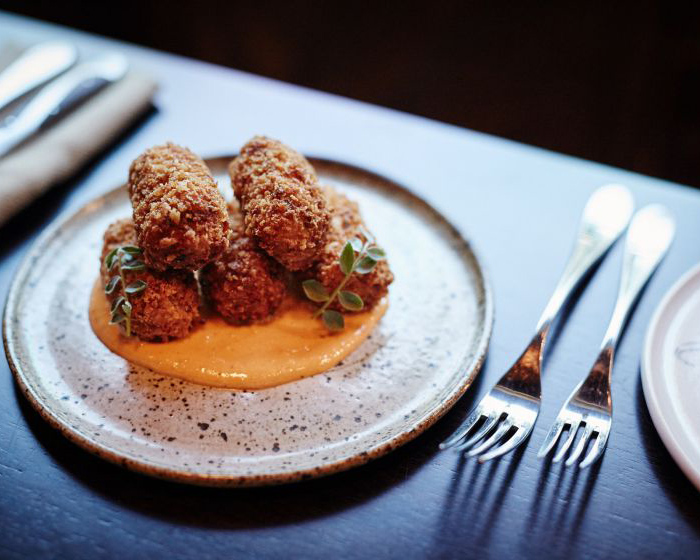 Natasha's 2015 The Thief? Shiraz has a wonderful depth of red fruit flavours to it and a tingling spiciness from 18 months in oak; at $22 it's a well-priced stand-out with all manner of beef dishes, life these beef croquettes with smoky wood sauce.
One to Note: Angullong Vineyard at Orange in the central west of NSW, has released a 2016 'Fossil Hill' Sangiovese that's named after significant fossil sites more than 450 million years old and discovered around the 1890s on the-now Angullong vineyards.
Angullong once lay under the sea and has been inhabited through the millennia by some of our earliest forms of life, with these reflected in the 263 species of fossils that have been found there. As well, in mid this year a network of significant limestone caves on the property known as the Cliefden Caves was added to the NSW State Heritage Register.
And wine-wise, a now-available 2016 vintage Angullong 'Fossil Hill' Sangiovese is a nicely medium to lighter bodied drop with flavours suggesting blueberries and sour cherries, and a touch of spice.
With subtle tannins as well, it's a nice one at a suggested $26 to enjoy with tomato-based pastas and pizzas.
Winespeak: clean is an expression used to mean that a wine is not showing any obvious faults to it, or any out-of-place flavours or aromas.