Award-winning rum festival returns to the Bundaberg region on Saturday October 15.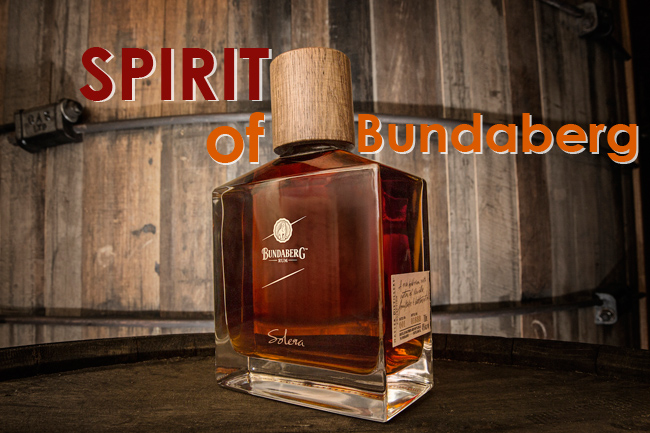 One of Australia's largest celebrations of food and rum, The Spirit of Bundaberg Festival, will return to newly-improved Bundaberg Rum Distillery this coming Saturday, October 15, bringing the best that the Bundaberg region has to offer.
Flavour will be the big focus of the 2016 festival, with an array of food and rum experiences. The new grounds and facilities of the Bundaberg Rum Visitor Experience will be transformed into a festival arena for the day of the event. Guests will be able to enjoy rum-inspired food stalls, cocktail master classes, plus the Rum Garden and will be entertained by the best in local music.
Visitors will also be among the first to try, and buy, the latest releases from the Distillery - the limited edition Bundaberg Rum Master Distillers' Collection (MDC) Solera, and the highly anticipated return of Bundaberg Rum Black. Bundaberg Rum Solera, one of the most complex rums produced by the Bundaberg Distilling Company, is a celebration of the modern era of premium rum. Rich and bold, it has been instilled with notes of vanilla, fruitcake and butterscotch, making it a well-balanced treat for the palate.
Also making a return, is the well-anticipated Bundaberg Rum Black - one of the first drops from Bundaberg Rum to be aged for 12 years, pioneering the notion of premium rum in Australia when it was first released in 1995.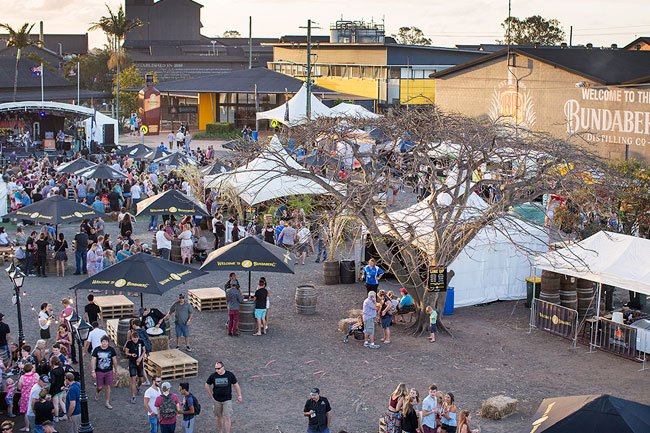 Spirit of Bundaberg Festival Grounds ~ 2015, which has been given a face lift prior to the 2016 event.
The 2016 Spirit of Bundaberg Festival will build on the success of last years' event, which saw more than 5,000 in attendance and also won the coveted Best Distillery Event in the World award from Drinks International Magazine.
Duncan Littler, Senior Brand Manager for Bundaberg Rum said that there have been a lot of changes in the last 5 years at the Distillery and the recent renovations have been finished in time for The Spirit of Bundaberg Festival.
"We're incredibly excited to host our first festival at the new Bundaberg Rum Visitor Experience. It's a world-class facilitiy for a world-class event.
This event is also the perfect occasion to unite locals and visitors alike in a celebration of great food, great experiences and of course, great rum. What better place to do it than in the beautiful Queensland sunshine?" said Littler.
For more information on the Spirit of Bundaberg Festival and to find our more on Bundaberg Rum MDC Solera and Bundaberg Rum Black, headhere.
This year, the festival will also form part of Crush Festival's 10-day curated program of new and innovative arts projects and performances, running from October 7-16, it's a Bundaberg Regional Council event, check out the full program of eventshere.