Contemporary and traditional Indigenous art will light up Alice Springs from 23 September to 2 October 2016.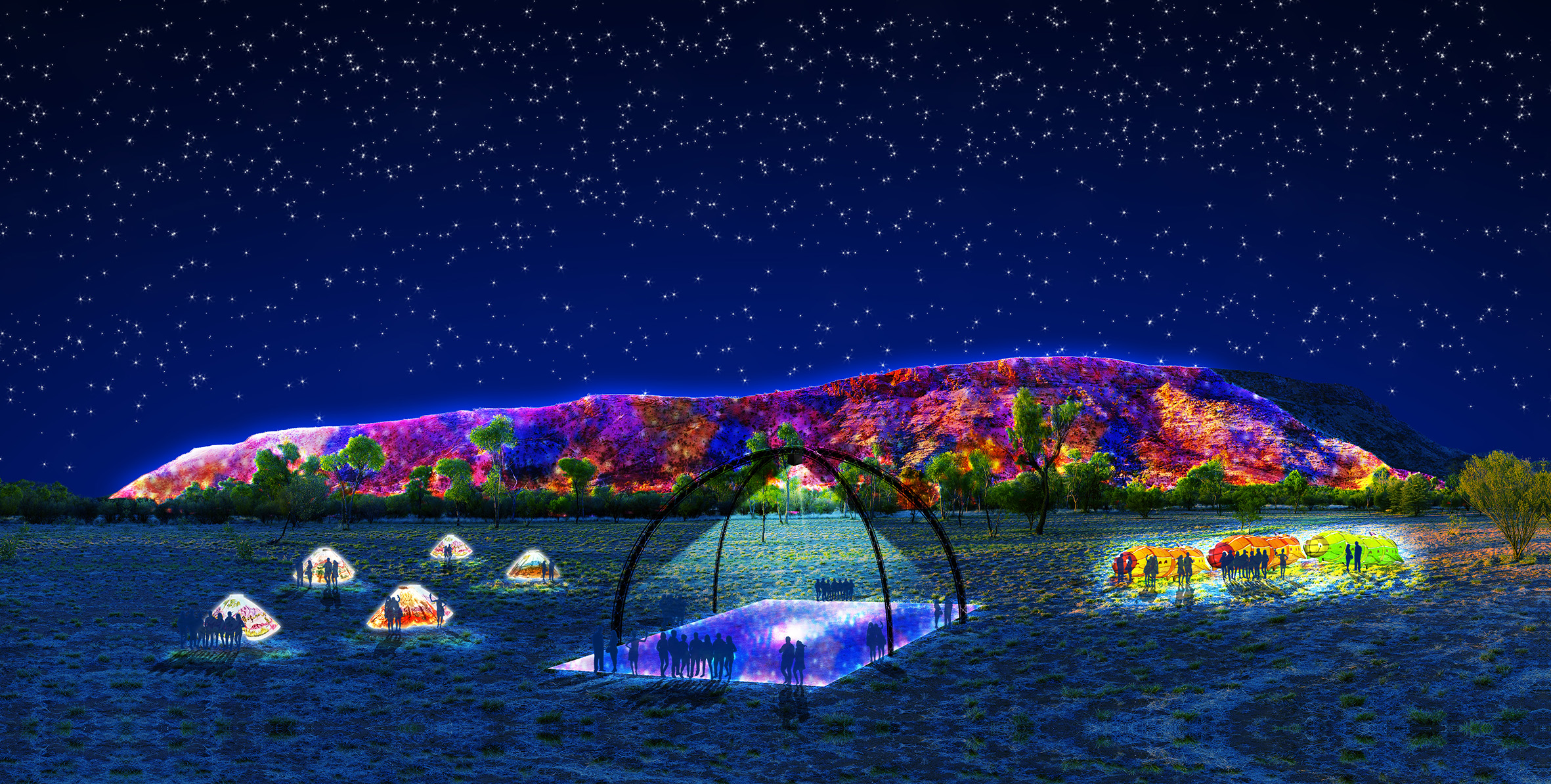 Parrtyeme – a Festival in Light – will be the first authentic Indigenous light festival of its kind in the world, featuring Australia's biggest-ever light show installation, with more than 2.5km of the MacDonnell Ranges being illuminated as part of the event.
A featured installation will be a series of large illuminated 1950s-style circle skirts featuring the watercolour artwork of Lenie Namatjira, granddaughter of Albert Namatjira.
Chief Minister and Tourism Minister Adam Giles said the Northern Territory Government has been working with AGB Events, known for their work on award-winning Vivid Sydney, in close collaboration with Central Australian Aboriginal artists.
"The focus of the event is helping to share art, culture and stories from the Indigenous community," Mr Giles said.
"Parrtyeme will be a breathtaking light display that will present the oldest continuous culture on earth through the newest technology on a 300-million-year-old natural canvas.
"Created in partnership with local Aboriginal artists, Parrtyeme will not only be a breathtaking event for the people of Alice Springs and the Territory, but also visitors from around Australia and the world who are looking for a truly authentic and contemporary Indigenous experience.
"The festival will feature three separate, distinctive installations of original, authentic Indigenous art created by local artists, students and the community using light and sound."
The inaugural annual event takes its name from the Arrernte word "Parrtma", meaning "light up" or "lighting up".
Iris Bendor, coordinator of Ngurratjuta Iltja Ntjarra – Many Hands, an Aboriginal-owned and managed art centre said: "Parrtyeme is a terrific celebration of local culture, allowing the artistic community in Alice Springs to share their art and traditional Indigenous stories in a new way for the world to see."
Mr Giles said the NT Government was working hard to develop a confident culture that celebrates the Territory's outdoor lifestyle with world-class events, festivals and arts.
"We're committed to expanding the range of tourism experiences and festivals on offer in the Northern Territory," he said.
"This will be a magnificent celebration of Indigenous culture and is sure to become a popular fixture on the NT events calendar."
Parrtyeme will take place at the Alice Springs Desert Park. For more information head here.