By Leigh O'Connor. Images: Supplied by Bean to Barista and Claire George.
"Nobody is born a barista – they are made!" ~ Richard Bradbury, Coffee Australia.
A daily dose of caffeine is a global obsession and Aussies are at the forefront of coffee roasting, making and serving. A wave of Italian immigrants in the 50s and 60s brought the espresso tradition to Melbourne and Sydney and it has exploded into a nationwide habit that no one wants to kick.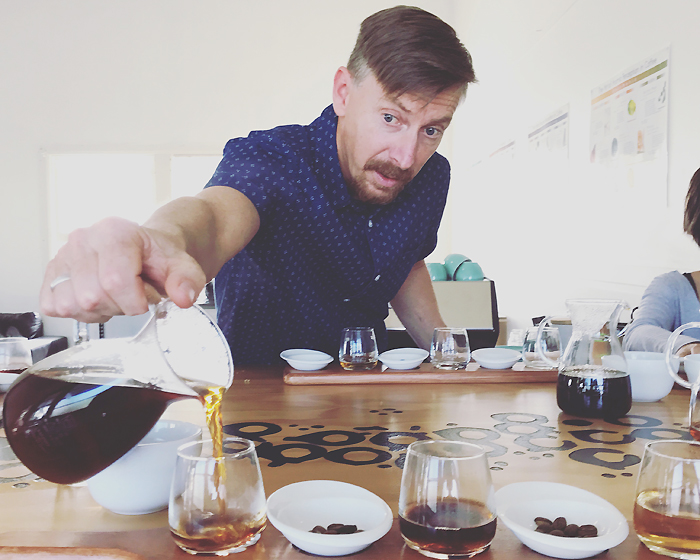 Richard Bradbury at the Bean to Barista Coffee School.
Coffee Australia founder and general manager, Richard Bradbury believes our baristas make a latte better than anyone else in the world, they are classic over achievers. He should know – since 2017 he and partner Vivienne Pearson have operated the Bean to Barista Coffee School in Brunswick Heads.
The enterprise began as a coffee tree distribution business, frothed into roasting beans for a local farm and then morphed into tasting and training rooms in northern NSW, where would-be baristas are given the lowdown on techniques to become the best coffee maker they can be.
"Our coffee school has just started out and we have very small group sizes, with a maximum of four people per class," Richard tells AGFG.
"Small groups make for maximum learning and we pack a lot into a session. Most people have substantial experience as a coffee consumer, if not as a maker, we build on this experience to bring understanding as well as skills that are relevant to the contemporary café workforce."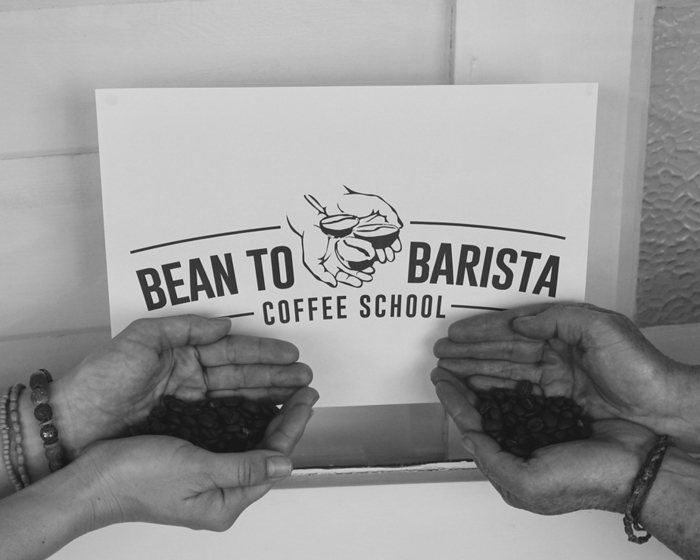 He says most people pick up the basics pretty quickly, but to be consistent and consistently good is much harder. It takes practice and a conscious desire to get better at each step of the coffee making process.
"As baristas, we don't get to taste our coffees before they go out to the customer, so a deep understanding of extraction parameters, visual assessment and what the coffee you are serving should look and be like, is essential."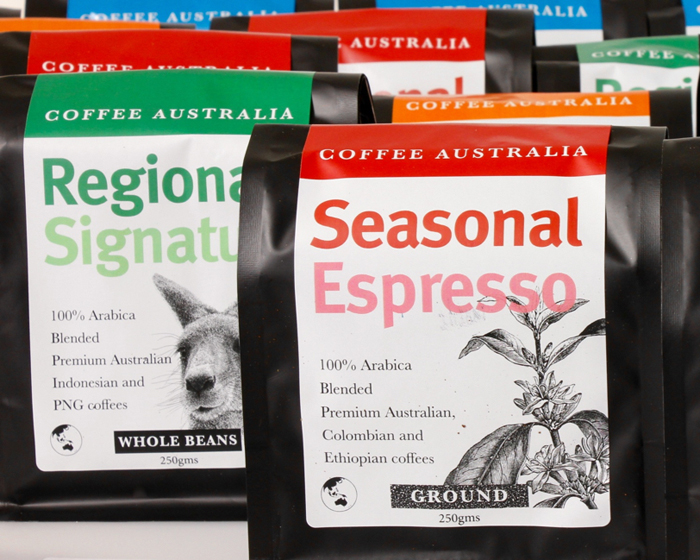 Richard says each global origin country brings character and a unique balance to the core elements of coffee – body, sweetness, bitterness and acidity.
"I love that the same tree planted in different climates, soil types, different picking times and processed in various ways, will produce its own individual balance of flavours and structural characteristics, he explains.
"I'm very Swiss when it comes to my coffees, appreciating the various effects of origin in the cup. But if I have to say my favourite beans, I'm super fond of the Central American milds – Honduras, Colombia, Guatemala – super smooth."
As for the best coffee he has ever had: "So many good coffees! Where to start?"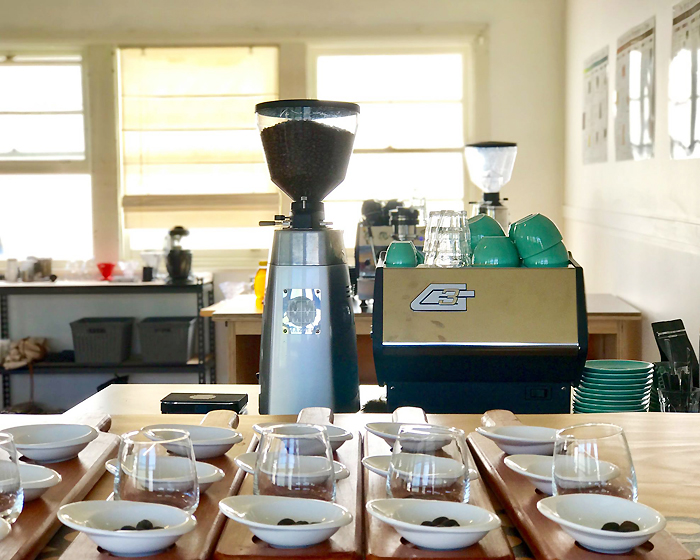 He rates a Mexican washed Arabica sampled at Aunty Peg's in Collingwood highly, along with a milk based blend of Australian coffee and premium international beans, prepared by Mark Ryan of Eureka Coffee in North Fitzroy.
"Or it could be the blend I had this morning – 10% Byron Blue Estate, 40% Colombian Excelso, 40% Honduran organic and 10% Ethiopian Yirgicheffe – a little blend I made up recently. It rocked as a long black… Yes, I like my coffee black!"
Australia doesn't really rate in the world coffee market, producing per annum about the amount that is consumed in Sydney, Melbourne and Brisbane on a daily basis. A lot of Aussie coffee ends up either overseas to select roasters, particularly in Japan, or consumed locally at farmers' markets and cafés in areas where it is grown.
"In terms of quality, our coffees are neatly divided into sub-tropical and tropical varieties. Both areas produce distinct characteristics, but overall Australian coffee is medium body, low acidity, mild sweetness and with flavours that tend to have nutty and chocolatey notes," Richard explains.
What about that fancy design baristas love to put on the top of your brew?
Richard runs a course he privately calls 'the art of the heart,' it's latte art, but he says all everyone wants to do is make a love heart.
"Seriously, my take on latte art is really simple. Good looking food tastes good. So, make your latte stand out with perfectly glossed milk with a symmetrical, clean edged pattern that contrasts with the blended milk and crema. It's just gorgeous and it makes that yummy café latte taste all the better."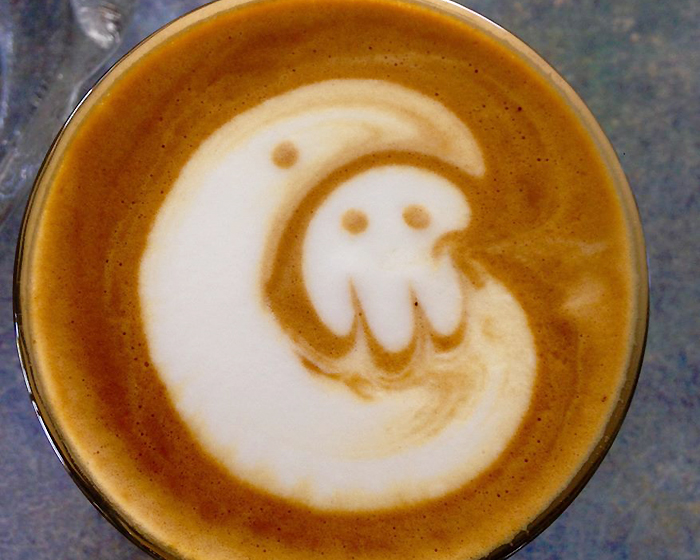 Coffee art at Bean to Barista inspired by Pilgrim Coffee.
He lays the title of the most outrageous design he's even seen at the feet of Will Priestley of Pilgrim Coffee in Hobart.
"Will blew me away with an image of a Pacman being eaten by a ghost! It's not that hard to make, but it's a cracker of a pattern."
As a last word, we asked Richard to tell us something no one knows about him…
"I sometimes have a sneaky soy latte in the mornings. Shhhh."
Update:
Please note, that as of May 20, Coffee Australia and Bean to Barista Coffee School will no longer be operating. Please keep your eye out for Richard's next venture - we'll also be sure to keep you updated.