Stay safe in silly season; hand your car keys over to someone else, mix up a few of these merry beverages, then spread a little Christmas cheer.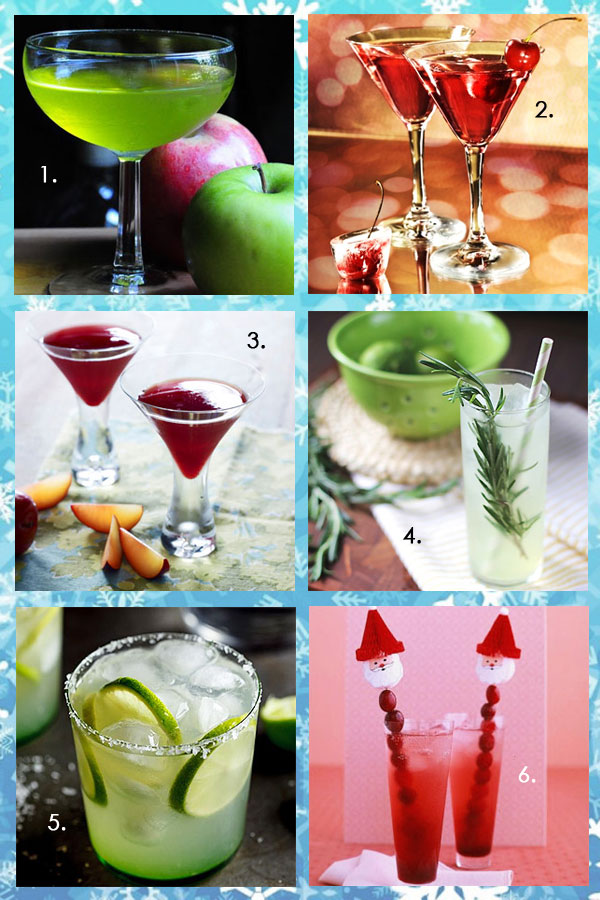 Green is good and an apple martini is great! If you love your classic martinis, throw some apple schnapps in and make it a Christmas themed drink to enjoy.
Sophisticated or fun? You decide while sipping and savouring the concoction of flavours in this cherry cocktail.
Silly season is also growing season for stone fruit, so take advantage and mix them in this mouth-watering combination of liquid delight.
4) Gin Rickey
If anyone asks you how this delicious creation has anything to do with Christmas, tell them the sprig of rosemary looks like a Christmas tree, not that you need an excuse to enjoy this bold beverage.
Chillies and lime are conveniently Christmas coloured and are best consumed in this tangy tasting treat. Spice up your festive days with this hot little number.
Go all out with the Santa themed decorations on these cranberry cocktails and dazzle your friends with your unassuming bar skills. Beware; this recipe is a little more involved than just cranberry and liqueur.
Compiled by Julie Johnson.