By Leigh O'Connor.
Australia is one of the world's premier camping destinations, with native wildlife for company, lush rainforests, beautiful beaches and starry Southern skies to sleep beneath.
What better family adventure than to be gathered around the campfire sharing a meal, after a day spent hiking in the bush, or swimming at pristine coastal spots? There is even the opportunity to catch your dinner and throw a fresh fish on the glowing coals, while enjoying tea brewed in the billy or mulled wine warmed over the fire.
We've put together six bush tucker recipes to make your next camping trip a gastronomic success…
Imagine warm
damper bread
, straight off the campfire, with some butter and jam…or perhaps even golden syrup on it – perfect for breakfast at the camp, or to accompany an evening meal.
To taste if it's done, tap the loaf and it should sound hollow. Cut into moderately thick slices and serve while still warm, with your topping of choice. You can add a variety of ingredients to the damper for a different flavour, such as desiccated coconut, cinnamon, sultanas, or extra sugar for a sweeter bread.
Everyone loves
nachos
…this is a quick and easy campfire version, using kidney beans, corn kernels, diced tomatoes, corn chips and grated cheese, spiced up with Mexican flavours. Use a cast iron pan that won't burn in the fire and cook everything in one go; or make individual nacho bowls for each happy camper by layering aluminium foil to fashion a rough bowl, fill with ingredients and carefully place on the fire.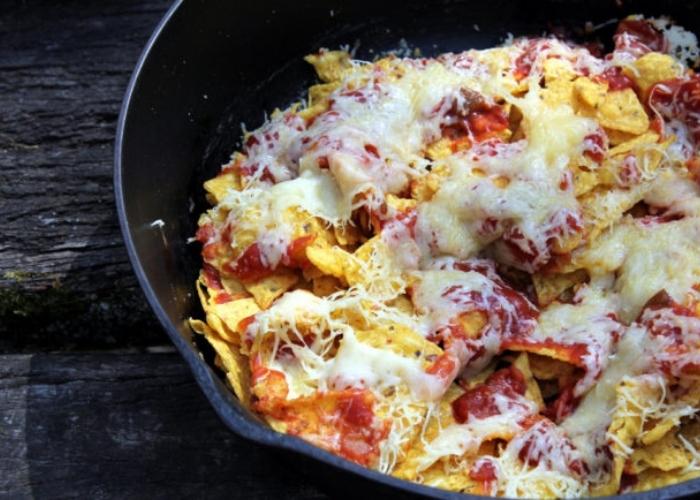 For an impressive snack or start to a glamping meal, try this recipe for
ember baked cheese
by
Firedoor's
Lennox Hastie. So simple but visually stunning and even better on the palate, prepare your embers, which are best if they are slowly smouldering.
Remove all plastic packaging from your cheese of choice, such as Vacherin Mont d'Or, or a similar creamy, rinded cheese in a cedar box. With the point of a knife, made small incisions into the top of the cheese and in each one insert a rosemary sprig; arrange a small bed of embers directly under and around the cheese and bake for 10-12 minutes until warm and runny inside.
Grilled Mooloolaba prawns
are an ideal quick and easy camping or glamping meal…best enjoyed with a fresh smashed avocado salad and chilled glass of Chardonnay (of course you have a fridge right?). You can adjust the amount of chilli used depending on how much heat you can take; just don't overcook the prawns, they will only take 3-5 minutes until crispy orange in colour.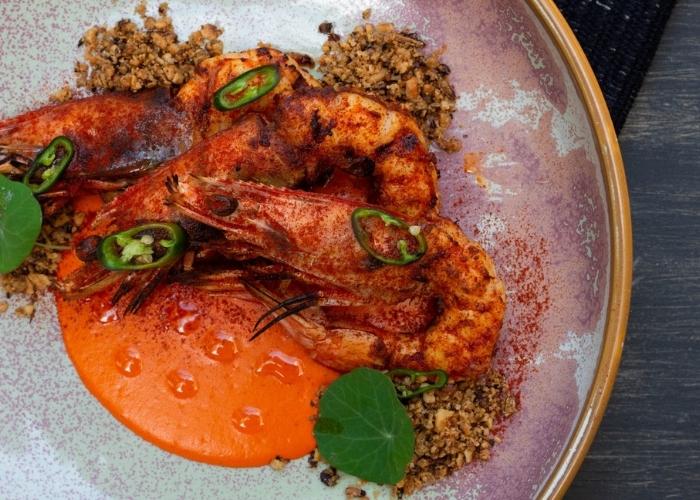 While most Australians just roast whole chicken in the oven, Chef Nicola Coccia's favourite way to eat it is with a spicy marinade and wood grilled, just like his recipe for
Pollo alla Diavola
. He notes that when grilling chicken this way, it needs to be covered with a large steel bowl or pot, to keep the heat inside and prevent burning.
Best accompanied by potatoes and rosemary, coat with oil and sea salt then wrap in foil and place directly on the campfire coals to cook for an hour.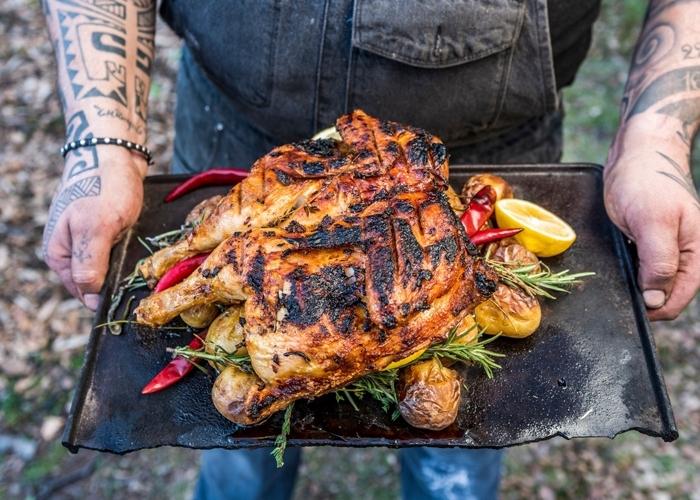 A truly European-style drink, spice things up on a chilly night under the stars with
campfire mulled wine
. All you need is a bottle of red, some spices, orange, lemon, sultanas and almonds – if you're not sure what wine to use, try a Merlot. The better the quality wine, the better tasting the result will be.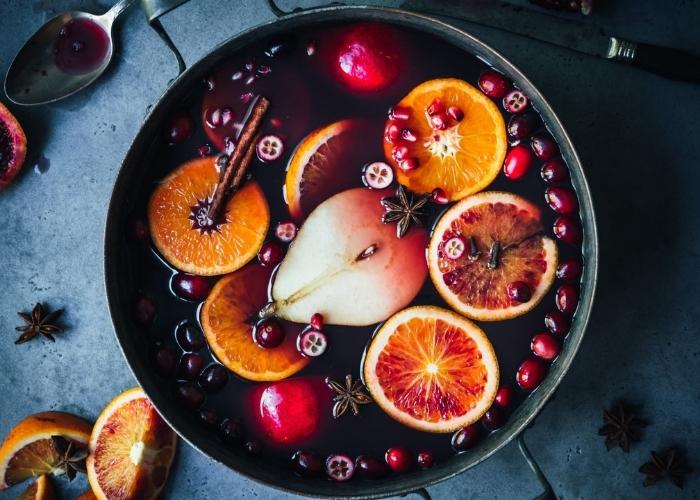 Mix everything together in a cast iron pot and slowly heat over the glowing coals, stirring at first to dissolve the sugar. To serve, scoop up some of the sultanas and almonds with the wine and sip slowly.
Let your imagination run riot for your next camping trip and see how easy it is to cook over an open flame. For more barbeque-style recipes than can be adapted to the campfire, click
here
.