Tuesday, 26 February 2013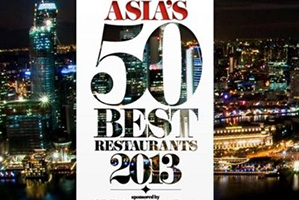 Asia's 50 Best Restaurants, sponsored by S.Pellegrino & Acqua Panna and organised by William Reed Business Media, announced today the first ever list and individual award winners at a glittering awards ceremony at Marina Bay Sands, Singapore.
Restaurants in China Dominate
Spanning cities in mainland China to Hong Kong and Macau, the listed restaurants have been voted for by peers and luminaries from the culinary profession. Asia's 50 Best Restaurants, part of The World's 50 Best Restaurants programme, recognises the region's growing culinary diversity and quality, in line with global culinary trends.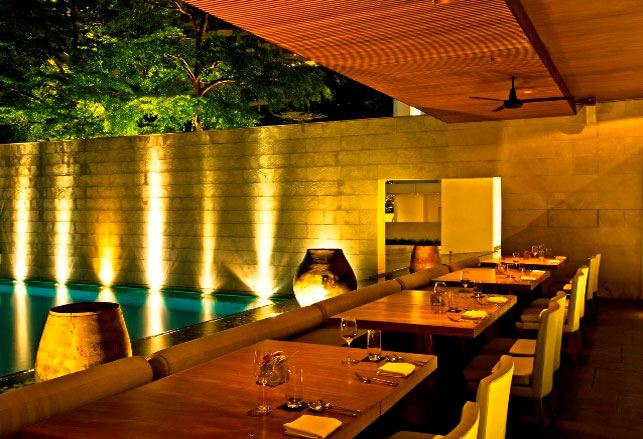 Restaurants in China dominated the list with 16 ranked within the top 50 restaurants in Asia. The S. Pellegrino list of Asia's 50 Best Restaurants features those in Asia that have received the most votes from The World's 50 Best Restaurant Academy from restaurants in Bangladesh, Burma/Myanmar, Brunei, Cambodia, China, Hong Kong, India, Indonesia, Japan, Korea, Laos, Macao, Malaysia, Maldives, Micronesia, Nauru, Nepal, Pakistan, Philippines, Singapore, Sri Lanka, Taiwan, Thailand, Timor-Leste and Vietnam.
Noosa International Food and Wine Festival Showcase
Festival Directors at Noosa's International Food and Wine Festival (NIFWF) are smiling today with the recent announcement of Asia's 50 Best Restaurants. Four of the illustrious chefs named in the top list will be heading to the festival in Noosa this May, which promises to be a 'must do event' for all food, wine and lifestyle lovers.
Japan's Narisawa restaurant secured the top spot, winning the double header of Best Restaurant in Asia and Best Restaurant in Japan for chef Yoshihiro Narisawa's "wild imagination and sense of drama".
Chef Narisawa is confirmed as attending the Noosa International Food and Wine Festival. Chefs from Nahm, Bangkok, Thailand (no. 3 of 50), Restaurant Andre, Singapore (no. 5 of 50) and Waku Ghin, Singapore (no. 11 of 50) will also attend, representing their respective award winning restaurants at NIFWF.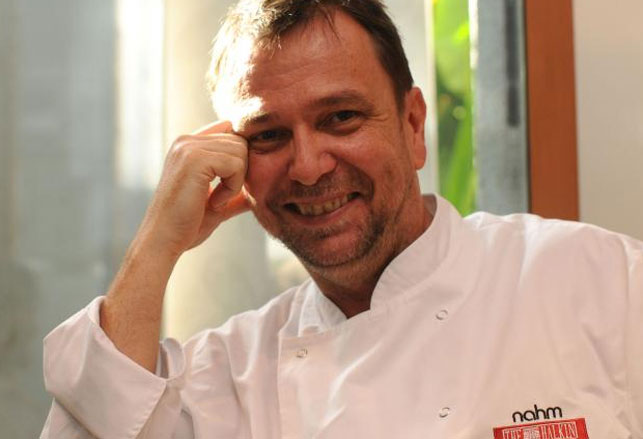 Nahm's Australian Chef in the Asia's Best Restaurant Ranks
Indeed, there is an Australian connection to the Asia's Best Restaurant awards. Australian Chef David Thompson's Nahm was named as The S.Pellegrino Best Restaurant in Thailand, and ranked at no. 3 on the list.
Duongporn 'Bo' Songvisava, from Bangkok restaurant Bo.lan, has be announced Asia's Best Female Chef. Bo and her partner, Dylan Jones both commenced their careers in Australia. Thai born, Bo studied at Griffith University in Adelaide before honing her talent with the Master of Thai cuisine, Australian David Thompson at his Michelin starred London restaurant, Nahm. The duo now operates Bo.lan – an extraordinary experiential Thai restaurant concentrating on seasonality and authenticity.
The Lifetime Achievement Award Asia went to Shanghai based chef and Frenchman, Paul Pairet (Mr & Mrs Bund & Ultraviolet), who also spent time in Australia throughout his career.
Asia's 50 Best Restaurant Award Winners
1 Narisawa –Tokyo, Japan
2 Nihonryori Ryugin – Tokyo, Japan
3 Nahm –Bangkok, Thailand
4 Amber -Hong Kong, China
5 Restaurant Andre – Singapore, Singapore
6 8 1/2 Otto E Mezzo Bombana -Hong Kong, China
7 Mr and Mrs Bund - Shanghai, China
8 Ultra Violet –Shanghai, China
9 Iggy's – Singapore, Singapore
10 Gaggan - Bangkok, Thailand
11 Waku Ghin – Singapore, Singapore
12 Caprice - Hong Kong, China
13 Lung King Heen - Hong Kong, China
14 Les Amis - Singapore, Singapore
15 Bo Innovation -Hong Kong, China
16 Quintessence - Tokyo, Japan
17 Dum Pukht - New Delhi, India
18 The Chairman - Hong Kong, China
19 Eat Me – Bangkok, Thailand
20 Wasabi By Morimoto – Mumbai, India
21 Hajime Restaurant – Osaka, Japan
22 Jaan – Singapore, Singapore
23 L'atelier De Joel Robuchon Hong Kong - Hong Kong, China
24 L'atelier De Joel Robuchon Singapore – Singapore, Singapore
25 28 Hubin Road -Hangzhou, China
26 Bukhara - New Delhi,India
27 Sushi Mizutani – Tokyo, Japan
28 Indigo -Mumbai, India
29 Sra Bua By Kiin Kiin – Bangkok, Thailand
30 Varq - New Delhi, India
31 Aronia De Takazawa – Tokyo, Japan
32 Shinji by Kanesaka – Singapore, Singapore
33 Kahala – Osaka, Japan
34 Franck Bistro – Shanghai, China
35 Osteria Mozza – Singapore, Singapore
36 Bo Lan – Bangkok, Thailand
37 Robuchon Au Dome – Macau, China
38 Nihonbashi – Colombo, Sri Lanka
39 Sushi Saito - Tokyo, Japan
40 FU1015 - Shanghai, China
41 Indian Accent - New Delhi, India
42 Ishikawa - Tokyo, Japan
43 Gunther's – Singapore, Singapore
44 Karavalli - Bangalore, India
45 Jade On 36 – Shanghai, China
46 Yardbird - Hong Kong, China
47 Don's – Hanoi, Vietnam
48 Fook Lam Moon - Hong Kong, China
49 Imperial Treasure – Singapore, Singapore
50 Mozaic – Bali, Indonesia