Hundreds of hospitality businesses around the country are rallying for support to put an end to the stigma placed on venues impacted by close-contact COVID cases, listed on Government websites and in media announcements.
This has placed significant and long-term fiscal impacts on these businesses, mostly family-owned and operated.
Venues doing the right thing in managing a COVID-positive case who may have passed through their venue, feel it's unjust and unreasonable to continue the naming and shaming, calling for a publicly accessible list of 'certified safe and cleared venues' to be circulated by authorities and the Government.
#safewithus
The damage done to a venue's reputation is almost insurmountable due to the fear that is created within the community when impacted businesses are publicly and repeatedly called out, and for no fault of their own.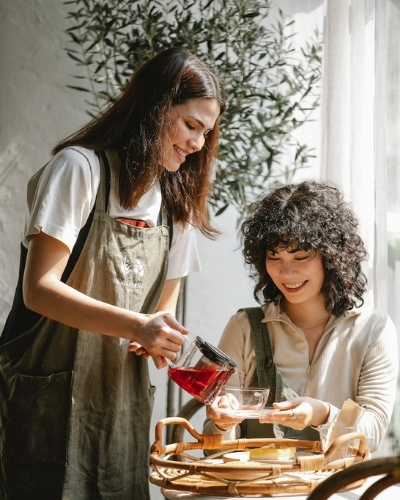 Leading the charge to tackle this serious and unspoken issue within the hospitality sector head on is cafe owner, Errin Williamson of CSC Dubbo.
Errin has had enough and is calling for this grave situation to become public knowledge, a plea for help.
"Revenue is down by 70%," she says. "It's just got to stop. We've done everything right, followed the guidelines and communicated to our customers. We've been cleared to trade as normal, COVID-free and safe, but it's not enough. The public needs to hear this from the authorities and we need their help."
"Hospitality has been dealt blow after blow since the COVID pandemic hit and in most cases the industry has shown resilience and a strong robust determination to get on with the job," says Tim Kummerfeld, of Foodie Coaches.
Tim, who coaches hundreds of hospitality venues around the globe, stresses:
"This continued naming and shaming of venues caught up with close-contact COVID cases isn't unique to Errin in Dubbo, it's happening all over the country and it must stop, for the sake of the industry as a whole."
Click
here
to see Errin Williamson's story.
These are also businesses affected by this situation, who need your support:
Thai Rock Potts Point, 28 Bayswater Road, Potts Point NSW.
Thai Rock Wetherill Park - Stockland Wetherill Park Shopping Centre, 561-583 Polding Street, Wetherill Park NSW.
Mocha Joe's, 87 Kingsway, Glen Waverley, Vic.
Ripponlea Food & Wine, 15 Glen Eira Road, Ripponlea, Vic.
The Mex 4 Grubb Road, Ocean Grove, Vic.
Pocket Espresso Bar, 6 Seaview Terrace Moffat Beach Qld.