What happens under the mistletoe, stays under the mistletoe – especially if there's wine involved!
While we may dream of a white Christmas until it runs out and we must drink red, in Australia, it is a chilled glass of Riesling that takes the pudding this festive season. Ideally paired with seafood that graces most of our tables come December 25, Riesling is often overlooked as a Summer drinking companion.
We're not sure why, as Australia is blessed with regions and climates that can produce truly world-class wines and Riesling is no exception. The delicacy of citrus, white flowers and crisp fresh tropical fruit needs nothing more than time to ferment to a level of dryness chosen by the winemaker, to produce a Riesling that everyone will love to drink.
Here are five of our favourites to savour this festive season:
Enjoy the sunshine and a gourmet cheese platter before losing yourself in a wine tasting experience at Claymore Wines on Horrocks Highway in Leasingham, at the southern entrance to the Clare Valley. Meander your way through the soundtrack of life, perhaps starting with some Superstition, before visiting the Joshua Tree.
Claymore's 2019 Superstition Reserve Riesling – Watervale has a pale straw colour with the slightest hint of white and green hues; while its bouquet is like an alluring blossom with subtle lemon hints. This wine is languishingly captivating, showing great length and complexity that continues for some time and will only get better with age.
Perhaps serve this exceptional Riesling with pan-roasted swordfish, lemon and caperberry sauce; if there is any leftover, Superstition can be cellared for 10-15 years.
Made from a blend of parcels drawn from Claymore's three Riesling sites, their 2019 Joshua Tree Watervale Riesling new vintage release has an old-fashioned palate of lemon barley cordial and a dry finish that lingers in the mouth. The bouquet has a lifted perfume of orange and lime blossom with hints of musk, underlined with bath minerals, while the colour is bright and lively with green edges.
The generous fruit weight of this wine pairs incredibly well with white anchovy, soft cheese and crusty bread – peasant gourmet done right!
Melding time-honoured tradition with contemporary techniques and technology, 3drops on Wragg Road in Mount Barker produces boutique wine with distinctive varietal and regional characters. 3drops began with a family farm and vision to make premium wines and extra virgin olive oil from 15 fertile hectares planted with Riesling, Sauvignon Blanc, Chardonnay, Pinot Noir, Merlot and Shiraz vines.
Their 2017 Great Southern Riesling has a pale straw colour and fills the glass with a bouquet of lime juice and orange blossom aromas, backed by hints of lavender. A fine, delicate structure defines this wine, while natural acidity runs the length of the palate, providing drive and balance – enjoy this Riesling now with your choice of fresh seafood, or cellar for at least 15 years.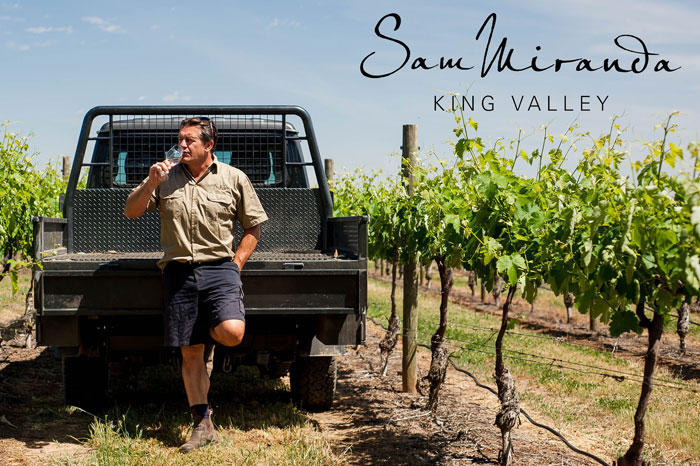 Family winemaking since 1939, Sam Miranda on Snow Road in the King Valley handcrafts a selection of premium wines including Sparkling Chardonnay, Pinot Noir, Prosecco, Sangiovese Rosata and Cabernet, Barbera Shiraz, Arneis, Semillon, Pinot Noir and Riesling.
Sam's 2019 Riesling has lively lime and citrus flavours on the nose, followed by a smooth fresh palate and a dry minerally crisp finish. This wine is designed to accompany spicy Asian dishes and creamy pasta, such as our Christmas recipe for linguine al Gamberoni – Mooloolaba King prawns, cherry tomatoes, chilli, linguine and white wine.
The Poonawatta wine brand takes its name from property in South Australia's beautiful Eden Valley, a region synonymous with world-class Riesling and Shiraz.
A boutique producer of handcrafted artisan wines, Poonawatta is all about authenticity and a sense of place, with limited production and a philosophy and passion that strives to attain the best from every vintage; while meeting environmental obligations through a commitment to sustainability and responsible guardianship.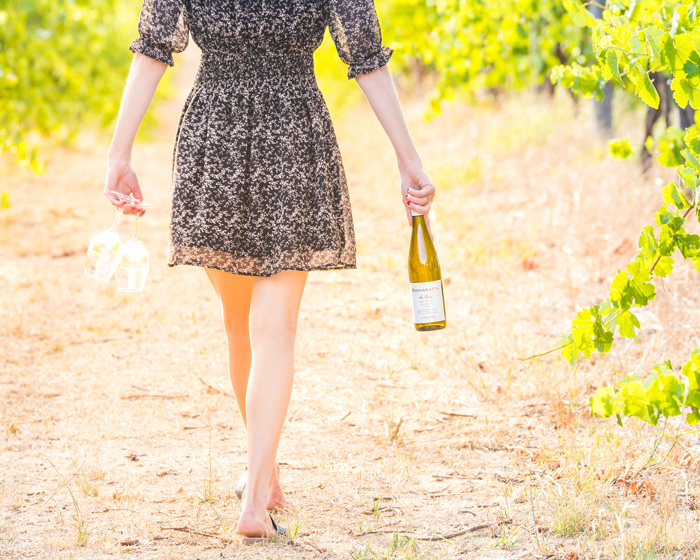 Poonawatta the Eden Single Vineyard Riesling is the ideal partner for our Aussie Summer lifestyle, produced from the beautiful high country of the Barossa Valley. Vibrant, refreshing lemon and lime citrus sing through this wine, from the first sip to the long finish.
Crisp, cold and wonderfully refreshing, an Eden Valley Riesling is great to beat the heat and matches ideally with salads, seafood, spice, chicken, pork and Asian-inspired dishes – think oysters, char-grilled chilli prawns and green chicken curry.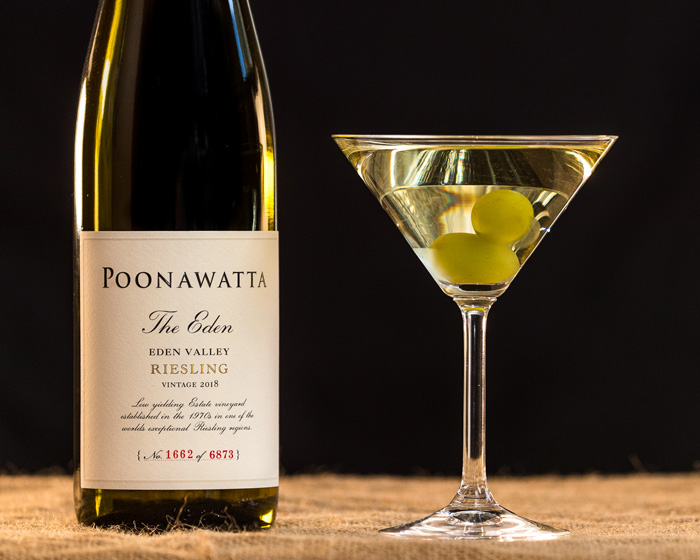 Or mix it with vodka for this fantastic Poontini Riesling Martini – a fresh new twist on the traditional martini with dry, crisp, vibrant and pure flavours.
Riesling is one of the world's great aromatic wines, perfect for every occasion. Is there anything better than a warm Summer's evening and a chilled glass of Riesling? We don't think so!