By John Rozentals.
It has happened before, but it's been a long time since I tasted a range of nearly a dozen wines and scored each of them at 18-plus out of 20.
The last time was when John Duval was still chief winemaker for Penfolds and he was showing off some Granges and other ultra-premium reds.
His description still rings with me today: "Pretty useful lot, aren't they?" Yes, John, pretty useful.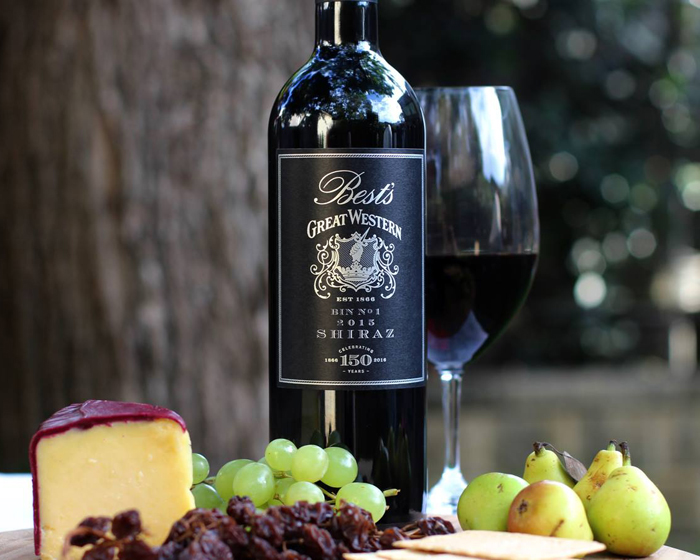 The next time didn't happen till a couple of weeks ago, when I was a guest at the Seriously Shiraz Festival in western Victoria's profoundly beautiful Grampians region.
And yes, it is serious shiraz country. The variety veritably thrives there, producing great red wines by the bucket, not necessarily Barossa-style monsters but big, elegant wines that match food and pair happily with hearty casseroles and the best of barbequed steaks. They are great reds that complement food rather than trying to dominate it.
The specific occasion occurred in a back office at Grampians Estate, whose on-site vineyard had previously been part of the Seppelts Great Western empire and then part of the Garden Gully enterprise run by a consortium led by Warren Randall and Brian Fletcher, a couple of Seppelts' top winemakers at the time.
Sarah Guthrie, who runs the venture these days in partnership with her husband Tom, had lined up eight vintages of their premium Streeton Shiraz, made most years from the best fruit from the original Garden Gully vineyard and their home vineyard, Thermopylae.
The wines, named after Sir Arthur Streeton, whose famous Land of the Golden Fleece painting of a local landmark, the Major Mitchell Plateau, graces the label, stretched back to 2003.
All were Streetons, except for the 2006 Friends Shiraz, made in that horrific bushfire year when the entire crop was lost from the Thermopylae vineyard and a range of Victorian wineries donated fruit to breach the gap.
And all were exceptionally fine wines, with even the oldest still showing plenty of life and the youngest, from the 2015 vintage, brimming with potential.
For the record, my top score went to the 2003 Streeton, a simply delightful aged red, with the 2005 Streeton and 2006 Friends in close pursuit.
But that was on that particular morning. It may well have changed slightly the next day, though the overall assessment that it was a stunning line-up of shiraz wouldn't have.
Wine Reviews:
Mount Langi Ghiran 2015 Cliff Edge Shiraz ($30): the late Trevor Mast certainly got it right when he selected his vineyard site. It's one of the world's most spectacular and also produces some of its greatest shiraz. Spicy, peppery flavours and dark berries just leap out of the glass. Visit: www.langi.com.au.
Bests 2015 Bin No 1 Shiraz (pictured, $25): from one of the district's oldest vineyards — one which dates back to the mid-1800s, comes this fabulous red wine. Shows plenty of the district's hall-mark pepperiness and also the refined medium palate weight which makes it such a great match for foods such as Spring lamb. Visit: www.bestswines.com.
Wine of the Week:
Grampians Estate 2014 Rutherford Sparkling Shiraz ($35): this style of sparkling full-bodied dry red is one of Australia's unique contributions to the world of winemaking and remains an absolute joy to drink. It's probably best known as the wine to have with Christmas lunch but goes well with just about anything, especially rollicking, rowdy conversation. Visit: www.grampiansestate.com.au.