By Leigh O'Connor.
Sip back and relax this Australia Day with a cheeky cocktail and barbie with friends.
Not sure what to drink…we have you covered! Here are four creative cocktails sure tequila mockingbird and should be enjoyed for no rum or reason:
For a truly memorable dining experience, enter
Balboa
Italian restaurant perched along Gold Coast Highway in Palm Beach. Guests are greeted by a towering red brick building, fitted out with charcoal black finishings, while inside modern luxe meets industrial charm with a moody vibe created by hanging chandeliers, overflowing greenery, high ceilings, exposed metal beams, intimate nooks and private seating areas.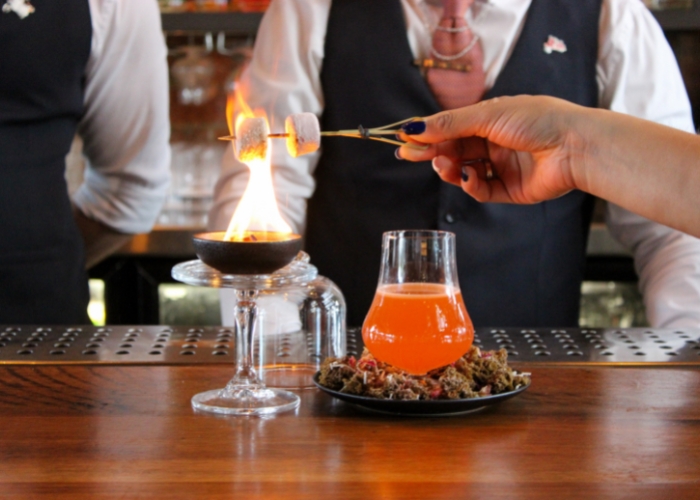 The concept and idea of the
Camp by the Fire
cocktail came to Balboa's Bar Manager Filippo Corsi in a dream.
"Imagine camping by the fire at night, where the edible moss garnish on the cocktail represents the Tallebudgera Valley with hearty and tropical flavours and sipping the tastes of Italy through the Montenegro and Aperol, combined with a world-class rum and orange juice for a good dose of vitamins," he says.
To make this creation you will need a mini fire pit and some wood chips to toast the marshmallows. At Balboa, the drink is brought to table by your waiter, who then lights to fire pit for you…pretty flaming good, right?
Bringing a slice of the Greek Islands to Bondi Beach, head to
Ikaria
on Campbell Parade for Mediterranean mezze and cocktails. Named after the island where Icarus is believed to have fallen into the sea after trying to fly to the sun with wax wings, this bright and breezy dining destination blends cane furniture with tiles and furnishings to create an oasis with water views, ideal for sharing plates and drinks with friends.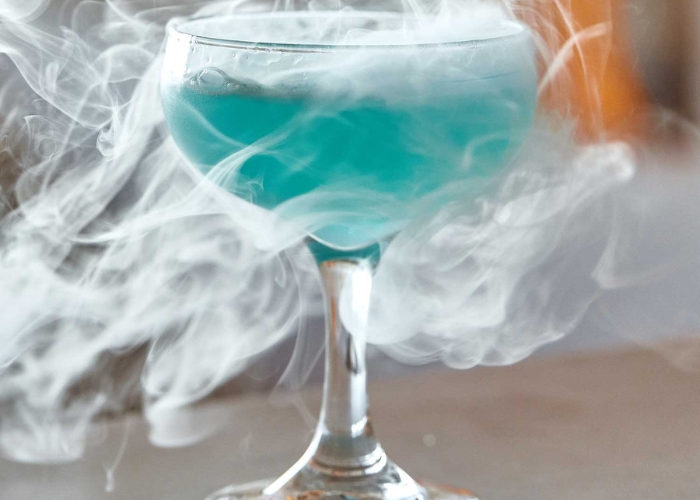 Mixologist Carlo Martin Valdivia is the inspiration behind many of the venue's creations, including this
Blue Zone Margarita
.
"Inspired by the island of Ikaria, known as a Blue Zone, this cocktail is a perfect balance between sweet and sour and very refreshing on the palate," he says. "Always use fresh lime to give the freshest and most authentic flavour of a nice refreshing Margarita. Use 100% agave Tequila and good quality Blue Curacao."
The theatre of the rosemary smoke as the cocktail is brought to the table is sure to be a talking point for many happy hours to come!
Set in and around the lovingly restored heritage cargo sheds on the Yarra's edge,
Melbourne Public
on Dukes Walk sits on the banks of the city's trendiest drinking and dining precinct, South Wharf. With interiors inspired by the 1920s industrial flair of polished brass, exposed beams and heritage features, MP ensures a memorable dining experience every time.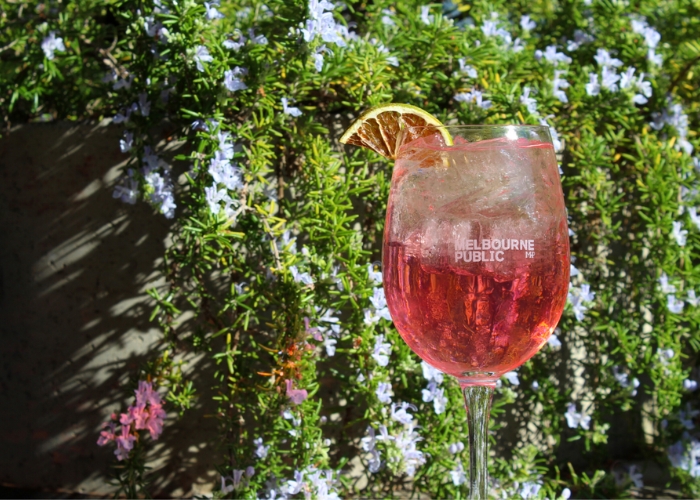 Mixologist Annabelle Barter recommends trying the
Passionfizz cocktail
to get things started…made with passionfruit kombucha, this drink has a fruity, bubbly taste without being overly sweet.
"It is refreshing, light and crisp, pairing perfectly with a day in the sun - whether it's Melbourne sun or real sun," she says. "This cocktail is said to improve your health, wealth and overall happiness.
"Legends say that Passionfizz got its name from containing passionfruit and being fizzy."
Surry Hills' most iconic Italian wine, cocktail and dining venue
Mille Vini
on Crown Street has reopened its doors after an extensive facelift with an exciting menu and drinks offering. This stunning venue, with a mezzanine level private dining room, exudes rustic charm with exposed brick, sandstone, plush velvet banquette seating and an eclectic mix of artwork; ideal for chilling out over a vino and bite to eat with your special someone.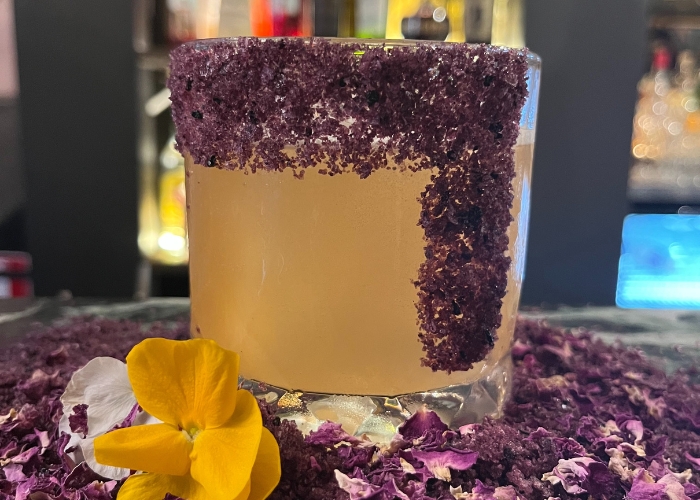 Mixologist Ando Randriana says the
Chilli Passion
cocktail is perfect for getting the evening started.
"Having an African background, Madagascar to be more precise, I wanted to pay homage to my childhood," he explains. "In Madagascar, we eat exotic fruit with salt and chilli. My Mum made sure we had fruit every dinner as dessert and this cocktail is just that, passionfruit with a hint of chlili and a pepper berry salt rim.
"This is for adventurous palates. While it's a spicy cocktail, the pepper berry salt tames down the spice of the cocktail. Also, for the people that are missing tropical vibes, this will definitely bring them back under the tropics."
For more cocktail temptations, click
here
.