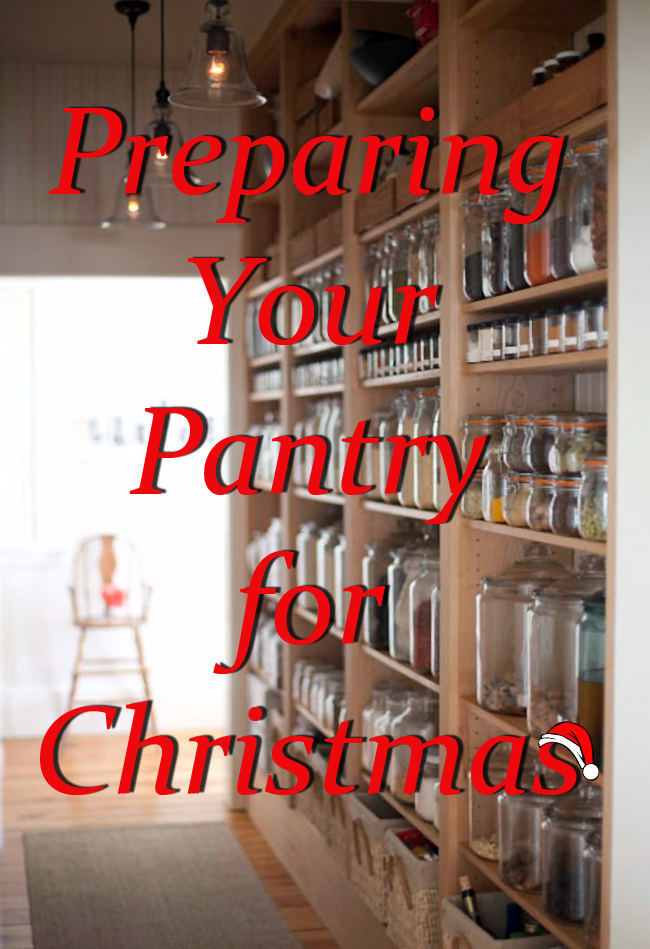 Make the Christmas break that little less chaotic by preparing your pantry with time to spare. Give the cupboards a spring clean first and throw out any old items. This will make it easier to find the ones you do want and give you space for storing a few extra bits and bobs. It's also a good time to polish up your silverware in advance and check there are enough plates and cups to go round.
Create a check list for the below to kick start your Christmas prep!
Utensils and more: serving platters, bowls, tongs, salad spoons and plastic ware for younger guests – do you have enough of each of these?
Sort out a space to serve food: do you have a spare room, an outside area, a long bench space or a spare table to host all the trays of meat, salad bowls and dessert platters for the grand affair? Work this out in good time so it doesn't feel overwhelming when platters from family and friends roll in and crowd your kitchen work space.
Buy in bulk: make costs more manageable for yourself by buying in bulk in advance. To do this, you may also need to clean out the freezer. Let's face it – nobody is going to eat the bread crust ends that have been sitting in there for months. Take them out and throw them to the birds, or use them for bread crumbs in your turkey stuffing.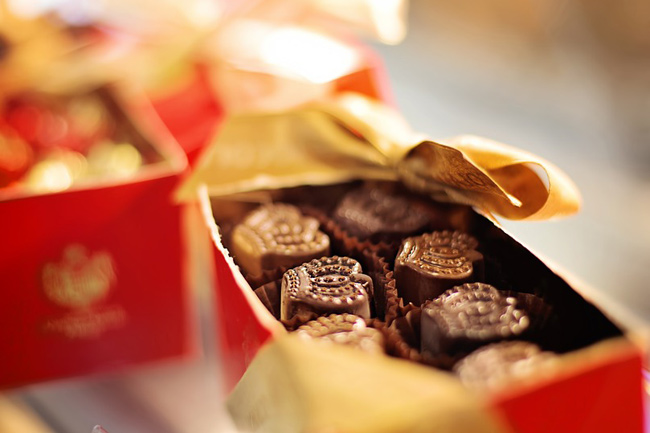 Stock up on chocolate: set aside a few boxes of delectable chocolates and other goodies to bring out after mains are finished. Throw chocolates into parfait glasses or small ramekin dishes and place them in the middle of the table. Now might also be a good idea to wrap up a few boxes or chocolate in Christmas paper. You never know who is going to turn up out of the blue, and having a gift ready and waiting is always a safe bet. Check out our other article on easy edible gifts for more ideas on gift giving.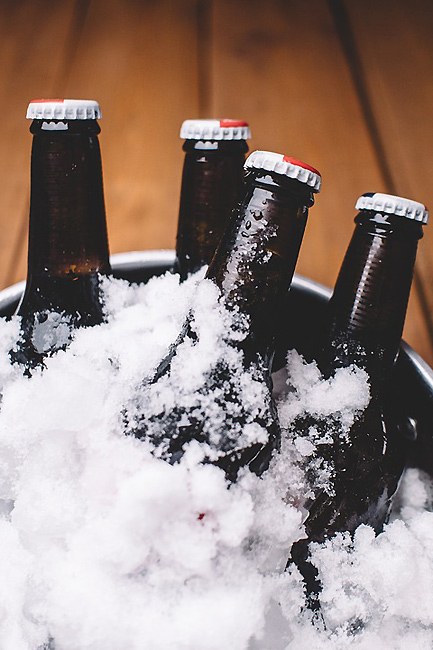 Decide on drinks: grab a carton of beer and tuck it away in the laundry or in the garage, store a bottle or two of your favourite liqueur on the top shelf or above the fridge, or decide on half a dozen bottles of wine to fit the theme of what you're serving. For the beer, think about an ice bucket too. For a low-cost make-shift tub, try the washing basket lined in a heavy duty rubbish bag and grab a few bags of ice on the day.
Snacks on hand: store away a few bags of salted nuts; some crackers, biscuits and lavosh for cheese boards can all be bought in advance, making it easier for you to throw together snacks on the day, or even the day after for family bunking at yours.
Ingredients and more: If you already know what dishes you are thinking of making on the day, grab a handful of the easily stored ones well ahead of time. A wild rocket, blue cheese and pear salad might seem fresh as can be, but the blue cheese can be bought weeks earlier, and a few handfuls of walnuts from the back of the pantry can really dazzle it up. Check your herb and spice collection too for any jars dipping low in stock and grab a backup just in case.