"They can perform so much culinary magic. Their neutral rich flavour provides an ideal background for a huge array of ingredients, both savoury and sweet."
What a fantastic way to start your day…. brunch, lunch, supper or dessert, with this super tasty, versatile little package, bundled with gooey yellow goodness that are often overlooked and underappreciated. That's right I'm talking eggs, Posh Eggs.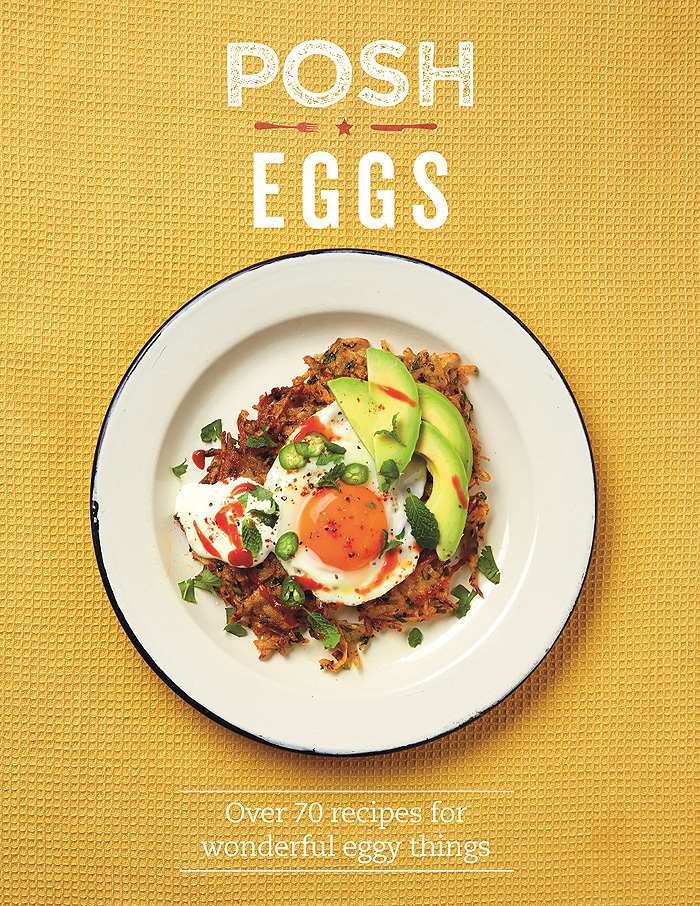 Bursting with over 70 strong eggcellent ideas, Posh Eggs' is offering up new ways to cook your eggs, from the humble morning breakfast all the way to your evening night cap. Need to impress your guests at any time of the day? Then delight them with inspiration from this bright and colourful easy to follow cookbook, where anyone can pick it up and create an eggxra special dish.
For the best culinary experiences, it's recommended to purchase fresh free range eggs wherever possible and be rewarded with pert sunny yellow yolks and strong gelatinous whites for a delicious taste. The two parts can be used together or separately to create a multitude of wonders, the yolk can be combined to make a mayonnaise, custard or hollandaise and the white can be whipped to fluffy perfection to make a pillowy meringue, or soufflé.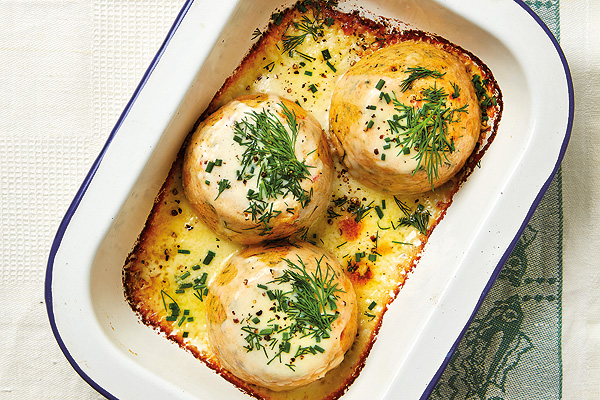 Twice-baked Crab Souffles, p.158.
If looking for a super easy breakfast on the go, then I suggest the breakfast cups, it's a full English breakfast baked into a muffin, pure genius or perhaps the Mexican rostada – the Posh Eggs' take on the Mexican tostada. Perch a perfectly fried egg on top of your potato rosti that's packed with onion, paprika, coriander and egg and finish with avocado, lime and sriracha sauce for some fiery sweetness.
Cure any lunch time blues and serve a hearty dish of smoked haddock scotch eggs, or delve into a snack of egg-fried rice cakes. You'll have party guests wondering how you do it after serving up a delicate dish of twice-baked crab soufflés by simply reheating and serving at a later date or perhaps finish your evening with a salted caramel chocolate soufflé, taking only 30 minutes to create this mouth-watering fluffy and sticky creation.
"From providing reassuringly humble treats to something very, very posh, without the mighty egg, our culinary lives would be infinitely poorer."
Now you really can have your eggs and eat them to.
By Kirsten Kruck.