By Leigh O'Connor.
Obsession, creation and destination – that's the ethos behind Otter Craft Distilling (OCD) and its range of premium whiskey and vodka, produced in small batches in Sydney.
It's not just bubbles that's popping the cork these days, with these limited-edition spirits secured with wax and a cork to seal in flavours such as cocoa and coffee, alongside triple distilled vodka and single malt and single cask whiskey.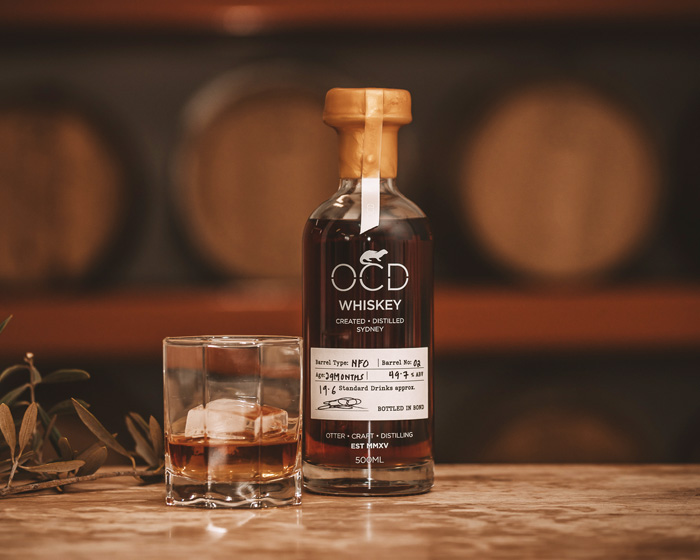 The brainchild of siblings Eduard and Julie Otter, OCD was born in Eduard's garage where his love of whiskey led to a desire to create his favourite spirit. After two years of testing different variations in grains and malts, Eduard created his own mash by hand and formulated processes reflecting a respect for tradition, provenance and innovation.
With an industry background ranging from behind the bar to managing them, Eduard complements Julie's luxury brand management history, to create a premium product and brand crystallising shared family values, a passion for excellence and sense of creativity.
Eduard is the creator of everything in the bottle – Julie creates everything outside the bottle.
"We wanted every element of OCD to reflect a process that combines tradition and innovation," he explains.
Through the integrity of craftsmanship, from hand designing the new still to the use of recycled pickle buckets for water cooling, lengthy fermentation and a multiple distillation process, every element of the OCD brand ensures the final product is individually crafted to create the highest flavour and standards.
OCD Whiskey is made using premium grain from Voyager Malts in Riverina, NSW, then malted locally. The rich, powerful flavours of this spirit are a reflection of small batch mashes, with longer fermentation times allowing the profiles to develop.
Matched with barrels from local wineries that have been re-coopered and barrels from around the globe that have had a previous life storing rum and whiskey; each single release is unique in its own way.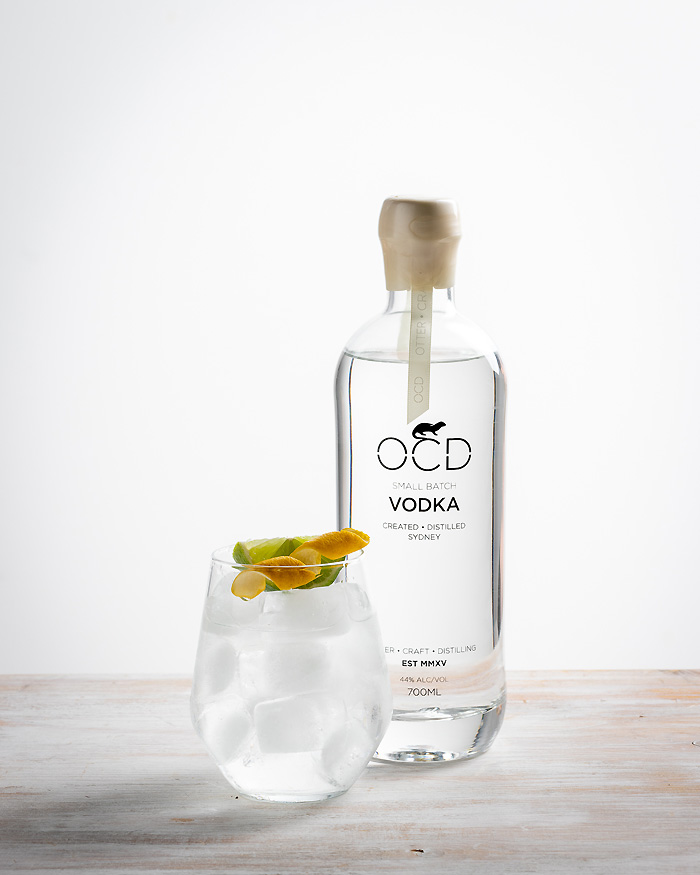 Made in small batches and triple distilled, OCD Vodka runs through a process with longer fermentation periods to allow development of a deep, rich flavour profile. Coffee and cocoa are sourced locally from Morgans coffee and Zokoko at the foot of the Blue Mountains in NSW, for the flavoured vodkas.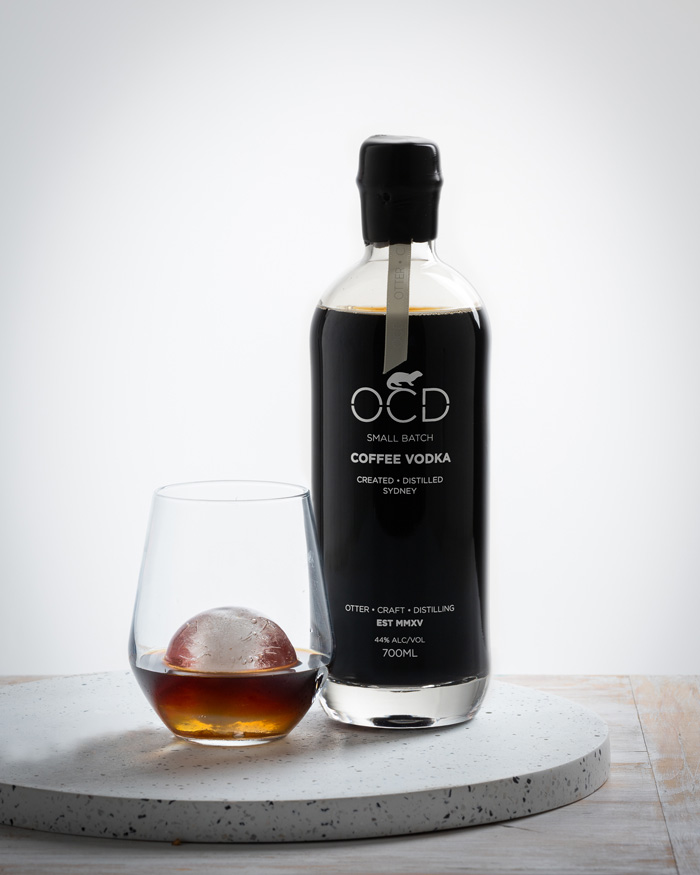 So next time you feel an Espresso Martini coming on… think OCD Coffee Vodka, with its intense flavours of ristretto and earthy notes of anise and spices, which linger through to a long and bold coffee finish.