By Leigh O'Connor.
With Party at Home season now in full swing – especially for Melbourne Demon fans after winning an historic AFL Grand Final in Perth last Saturday – AGFG is giving you the chance to pimp up your party with indulgent ingredients from gold flakes to caviar.
As NRL fans prepare for this weekend's Big Dance between the Rabbitohs and Panthers, we have some goodies that will elevate any celebration to the next level and you can win these for yourself by clicking
here
.
Create the ultimate dinner party with our Party Pack of truffle salt, oil and chilli sauce; Beluga or Osietra caviar and a Mother-of-Pearl serving spoon, edible gold flakes and St David butter.
Combining luxury and natural beauty in WA's Manjimup region,
Stonebarn
offers a unique wedding and accommodation venue, along with an onsite 2000-plus tree truffiere, producing a gourmet range of products containing real black Perigord truffles from the family farm.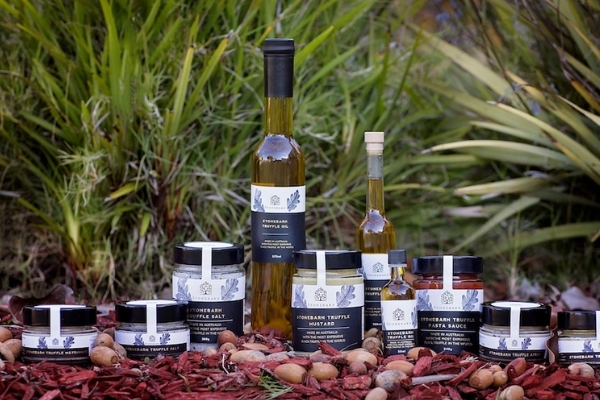 Stonebarn's range of truffle products, including salt, oil and chilli sauce.
Infused with truffle flakes, giving each product a rich, earthy flavour, use Stonebarn's pink truffle salt to pimp up dishes such as meat, fish and vegetables. Even simple scrambled eggs become a gourmet delight, while the truffle oil is also very versatile, adding unrivalled flavour and aroma to any dish; drizzle it over oven-roasted vegetables, grilled meat, or perhaps pizza.
Stir the oil into salads, mashed potato and rice, add it to vinaigrettes and sauces; or choose to give it away as a great gift alternative to a bottle of wine!
From
Miss Biscuit
baking and decorating supplies in Victoria, we bring you these 20 mm artisan gold leaf flakes and bamboo tweezers – tasteless and odourless but guaranteed to take a dessert to the next galaxy and beyond, add these to cakes, cupcakes, chocolate and pastries for a luscious golden look.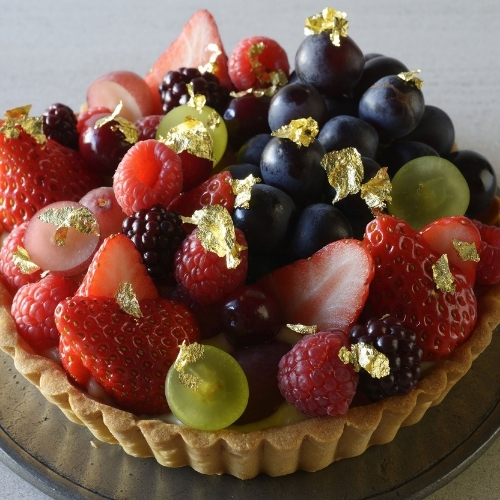 Add Miss Biscuit's gold flakes to any dessert with spectacular effect.
Sign up for Miss Biscuit's online cookie and cake decorating classes, or shop the best range of decorating supplies and get great baking ideas for your next party at home. Click
here
to see the range of online classes available.
Take hot and crusty bread above and beyond expectations with this St David salted cultured butter – hand-crafted in small quantities from fresh pure cream, live cultures and Mt Zero Pink Lake salt. Simply slice the amount desired and serve alongside a golden croissant, or whatever takes your fancy.
Melbourne's only micro-dairy,
St David
strives to make products the way they should be, bringing the small, local dairy back to the streets of Fitzroy; from butter, milk and yoghurt to crème fraiche, cheese and cream, you can't get better than this.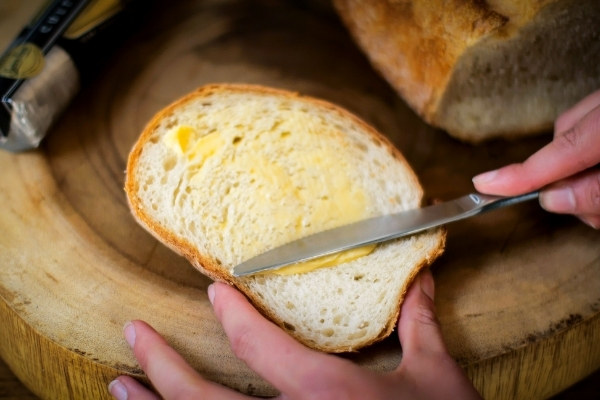 Take hot, crusty bread to a new level with St David cultured salted butter.
Nothing says luxury more than caviar…
Friend & Burrell
supply the world's finest luxury food products, forged on a love of fine food and healthy respect for Mother Nature. Simon Friend and Bryan Burrell have procured and supplied premium ingredients for leading kitchens in Australia for almost 20 years.
We have a 30g tin of Beluga or Osietra caviar to give away in our party pack, ready to be paired with your favourite champagne or vodka. Beluga is known for its soft, larger eggs – usually black in colour and buttery and creamy in flavour; while Osietra caviar has a stronger, elegant nutty flavour and intense golden-brown colour.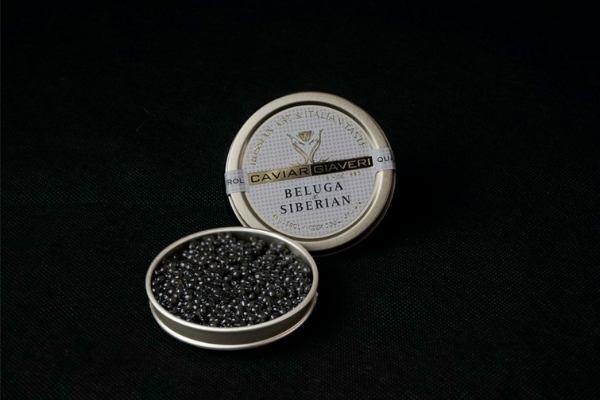 The ultimate luxury food…Friend & Burrell Beluga caviar.
We've even included a Mother-of-Pearl spoon to dish up this delicacy on blinis, lightly buttered toasted bread, or even your eggs at breakfast time.
Good luck and happy party at home season peeps!