Hungry? Let me Brussel up some dinner, everyone romaine calm and lettuce be thankful we can get together with family and friends this Christmas.
Roasted vegetables and fresh greens are dishes that form meals for people all over the world – every culture, subculture and family table have their own approach to delivering vegetables to the table.
The Chefs at
West Peak Hotel
know how to do roast veggies right and have put together this recipe for a
Christmas Vedgley
, sure to be a hit when it graces the table along with roast meat, ham or chicken on December 25.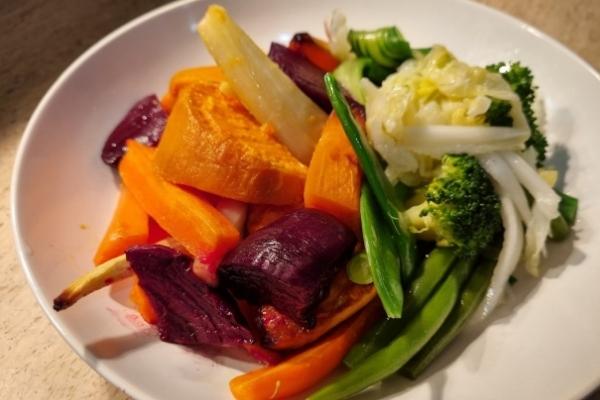 This Victorian High Country watering hole offers a spacious beer garden ideal for chilling out with an ice-cold brew and plenty of room for the kids to run around during the holidays; while indoors a rustic vibe of exposed brick and timber sets the scene for dining from a menu showcasing local produce.
Here are some tips from West Peak on how to get the most out of your vegetables:
•Peel your roast vegetables and cut them into shapes you like, for a guide cut each into four pieces.
•Toss the vegetables with a splash of vegetable and olive oil, add a pinch of salt and put them into a pan where they are touching but not smothering each other.
•Add a half cup of water and put into an oven at 175 C to 180 C.
•Roast for 20 minutes, give a bit of a stir, check softness – if still a little hard cook longer, if looking golden, soft and delicious, they are ready.
Find your favourite serving bowl – perhaps Granny's special rose pink cut glass – and place roast vegetables on one side and greens on the other.
Relax…enjoy…and please play with your food!