Everyone loves a biscuit, but what we love more is a GOOD biscuit, so we thought it was time to round up some amazing recipes from four Australian-loved Chefs, known for their baking prowess.
We put Curtis Stone, Darren Purchese, Kirsten Tibballs and Larissa Takchi to the test to come up with five recipes that will take the humble biscuit to new heights.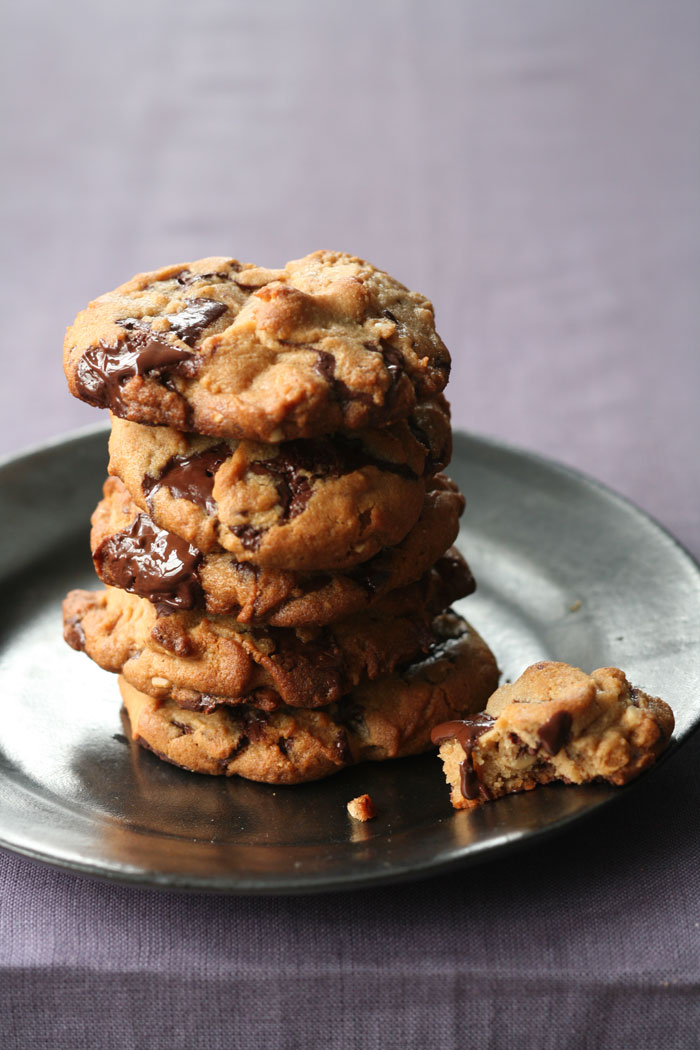 "My peanut butter biscuits with chocolate chunks are decadent and always a crowd pleaser. Who doesn't love a choc peanut combo?" says Curtis Stone. One of Australia's most recognisable faces, these days Curtis spends a good deal of his time in Los Angeles at his Hollywood restaurant Gwen, along with Maude in Beverley Hills.
He is back in Australia this month to film some television, gear up for the holidays and spend time with Princess Cruises where his restaurant SHARE features on their fleet.
"My mum and granny taught me everything I know about food and cooking. My mum, Lozza is a great cook, in particular a phenomenal baker and I would watch her every move while she baked," he says. "I am very partial to her corn and bacon muffins, so she makes them for me whenever I visit. I still call on her regularly for advice when I'm developing recipes."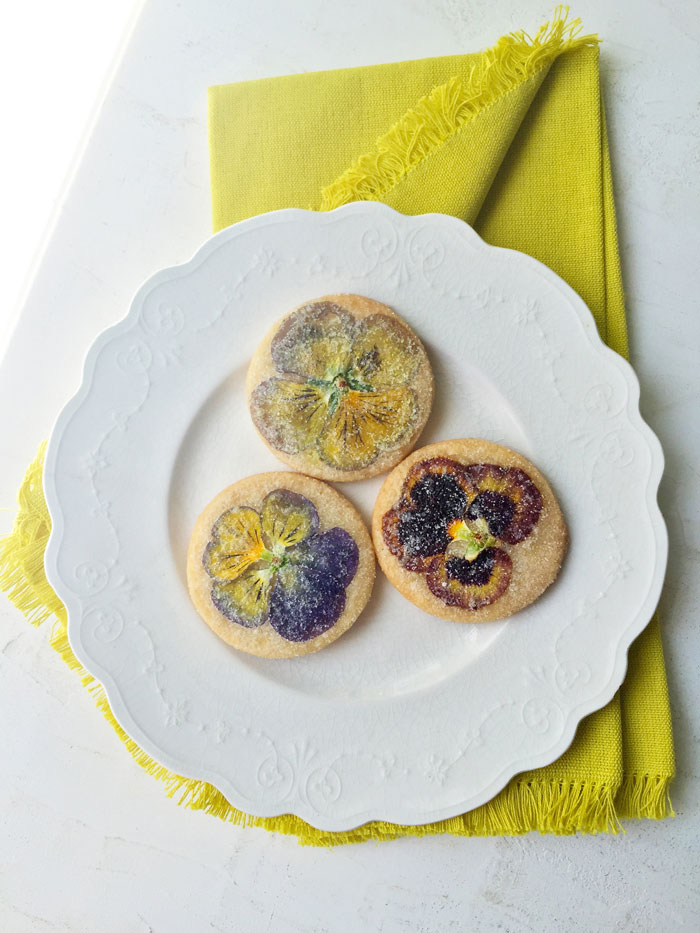 The second recipe Curtis shares is in fact his Mum's candied flower sugar biscuits; the dough can be prepared a couple of days ahead and refrigerated, or frozen for up to a week. The biscuits can be stored in an airtight container at room temperature for up to two days, after being topped with a sugar solution and edible flowers, such as pansies and violas.
"Mum's candied flower sugar biscuits are delicate and a little bit fancy, perfect for a tea party in Spring," he says.
Just a hop and skip from the iconic South Yarra intersection of Toorak Road and Chapel Street, you'll find Burch & Purchese Sweet Studio, the work of husband and wife team Darren Purchese and Cath Claringbold.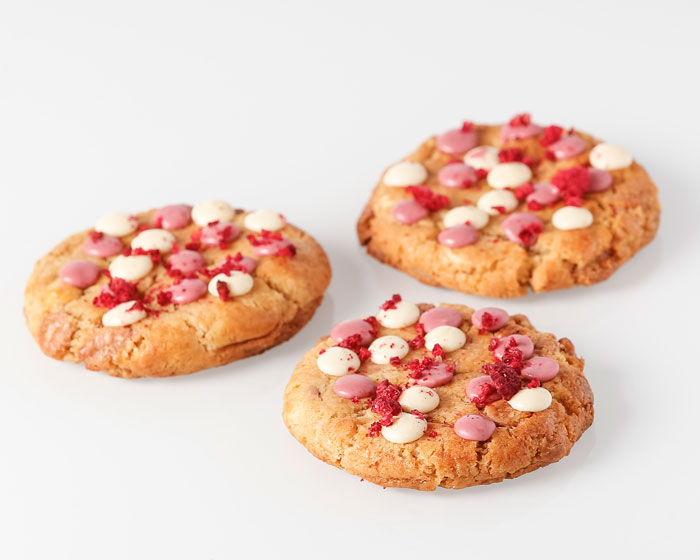 "I love cookies and am always trying out variations on classic flavours," Darren says. "For this recipe for ruby chocolate chip cookies, I have switched chocolates to use the new Callebaut Ruby chocolate. To complement the flavour, I have added yoghurt to the mix and finished with raspberries for a tangy, creamy, sweet and sour cookie combination."
Proclaimed by MasterChef Australia as 'the Queen of Chocolate', Kirsten Tibballs is one of this country's most loved and celebrated pastry Chefs and chocolatiers.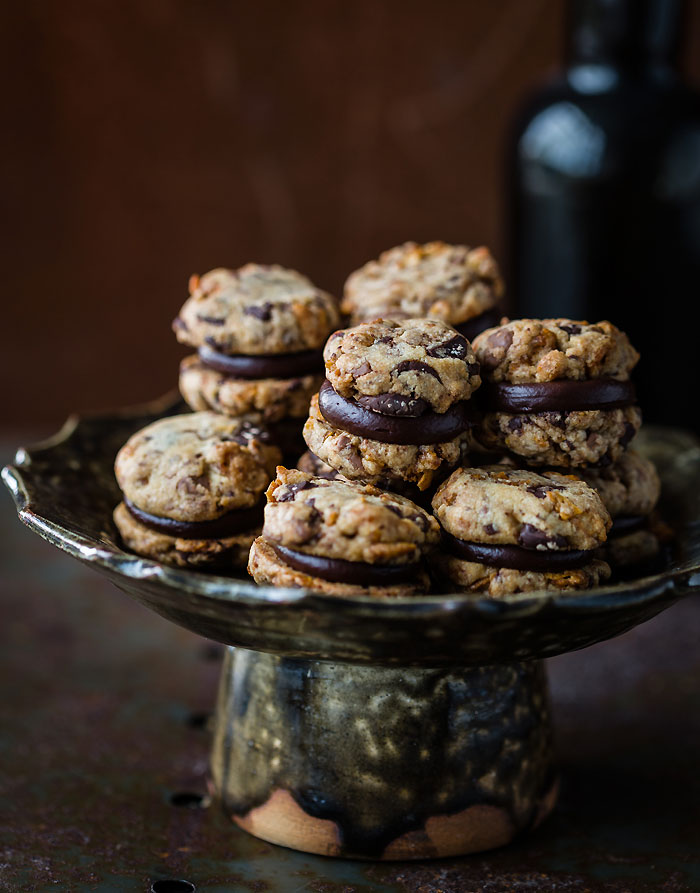 "The name of this recipe decadent chocolate biscuits really says it all – these are decadent little morsels. These biscuits are almost too easy to eat, but they can also be made in advance and stored for up to two weeks, before you add the ganache," she says.
Your family and friends are sure to be impressed with these biscuits, filled with chocolate ganache – ideal for a morning tea catch-up with friends, or a special treat at a birthday party.
Larissa Takchi was just 12 years old when MasterChef Australia premiered on our screens in 2009. More than a decade later, Larissa – affectionately known as Larry – became the youngest contestant to take out top spot in the cooking competition.
It was her baking and dessert skills that really came to the fore during MasterChef, including a classic 'Larry' dish of Szechuan pavlova, finished with beetroot and blackberry sorbet, beetroot syrup and lemon cream, which catapulted her to the top of the leader board.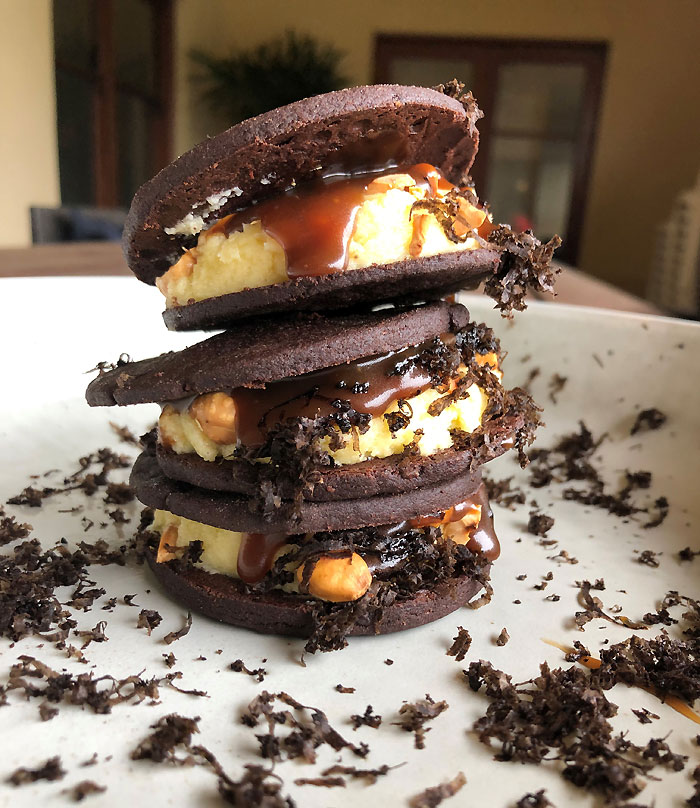 Chocolate cookie and stout caramel sandwiches are a perfect example of this young Chef's creativity and a great way to celebrate a special occasion afternoon tea.
"There is nothing better than a cookie that is just oozing with caramel. I'm feeling super inspired by truffles at the moment and it's interesting to use in a sweet context," she says. "Adding the truffle just brings a bomb of umami and a point of difference to your regular cookie sandwich, so please have a go and try something different. Of course, not everyone loves truffles as much as I do, so don't feel pressured to use them!"
Still looking for inspiration? Click here, for more biscuit recipes.