By Laura Rancie.
Also known as Noah's pudding, Ashure is possibly the world's oldest dessert with a history as fascinating as this dish is deliciously wholesome and moreish.
The earliest origins of Ashure can be traced back to the people of the ancient Near East, where according to tradition, the family of Noah, who you may know from his rather sizeable ark – finally landed on the top of Mount Ararat once waters receded. It is said the family had a special celebration meal from whatever leftover food they still had on them which as you can imagine after being in confined quarters with your entire family and pets, may not have been much. Perhaps this is where stress eating was first founded?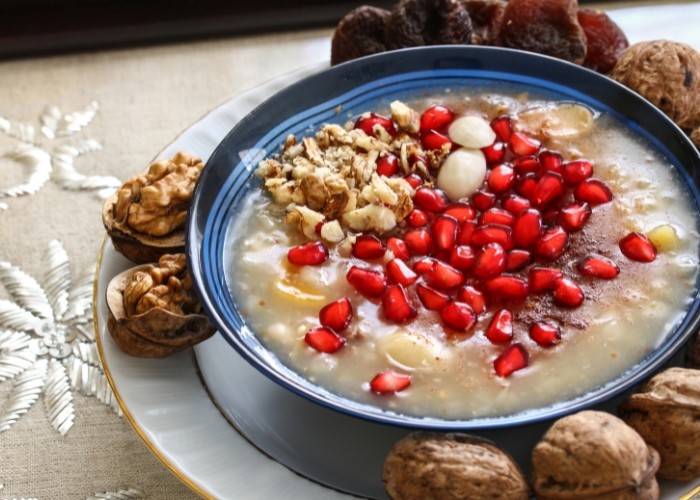 What was leftover however was mostly grains, dried fruit and nuts. Interestingly this is one dish that does not have a recipe as it varies based on what region is making it and according to culture. But typically, the sweet dessert is made using wheat first then beans, chickpeas, raisins, figs and walnuts.
In Turkey, Ashure is eaten to commemorate the safe landing of Noah's ark. The treat is shared with neighbours, friends and the impoverished, and made during the month of Muharram which happens to be the first month in the Islamic calendar. It is a time of year that is focused on building good relations with your neighbours and focusing on tolerance and peace.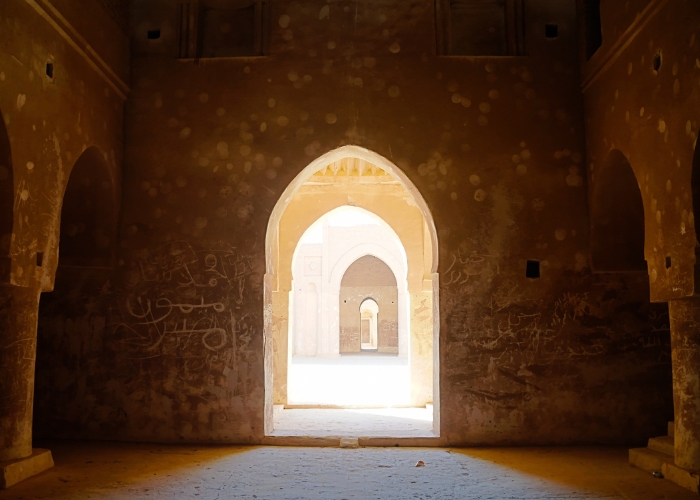 The Ashure's alluring appeal of offering peace and good relations, crosses over into Armenia where it is garnished with pomegranate seeds and flavoured with rosewater and eaten during the Christmas and New Year period when celebrations are central.
To Sephardic Jews, Ashure is made for the Tu BiShvat holiday, with sugar, crushed walnuts and cinnamon added.
Ashure's common ground is that it is made firstly from wheat, which is where its earthy flavour comes from and from there, the abundance of Middle Eastern flavourings and seasonings can be mixed in. This commemorative dessert is best served with community and good intentions, regardless of its origin, date or culture.