Our Favourite Five!
Keep your cool over summer, but still get your fix of delicious Chinese dishes with our five favourite cold Chinese noodle dishes. Though the recipes are not strictly extracted from their respective Chinese regions, these dishes are all inspired by the flavours of the classic cuisine, offering a variation in noodle styles and sauce bases. Most cold noodle dishes are used as a side to meaty mains and even bread main dishes, however, if you want to use one or all of these recipes as your meal staple, go right ahead! We love all of them, so best try them all and let the family decide on which one they want to eat again and again.
Thin rice noodles tossed through a rainbow of vegetables. This dish has lovable simplicity with fresh and vibrant flavours.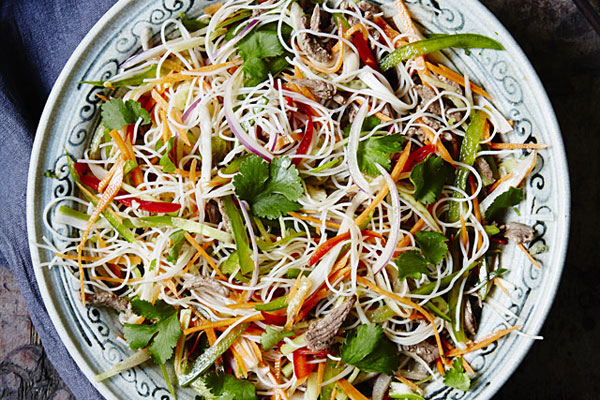 Simple and quick to make, if you haven't tried egg noodles before in stir fries and other Asian dishes, try them now.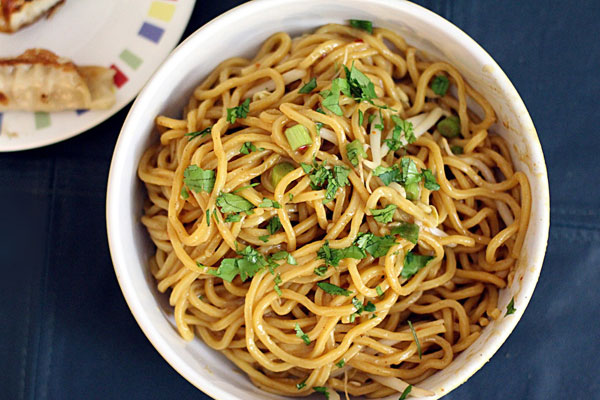 Using thicker noodles, this dish benefits from a smooth, creamy peanut 'butter' texture and a squeeze of fresh lime gives it a lift and a zesty kick – just what you need on hot summer days.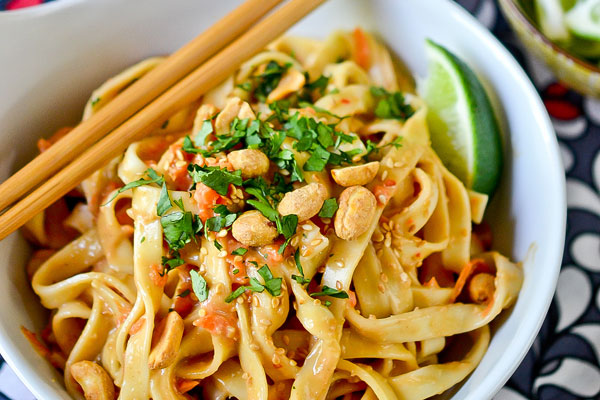 Cold Bean Noodle Salad with Mushroom Medley
Experiment with different mushrooms in this dish, incorporating noodles made out of mung bean paste for a peculiar texture similar to jelly.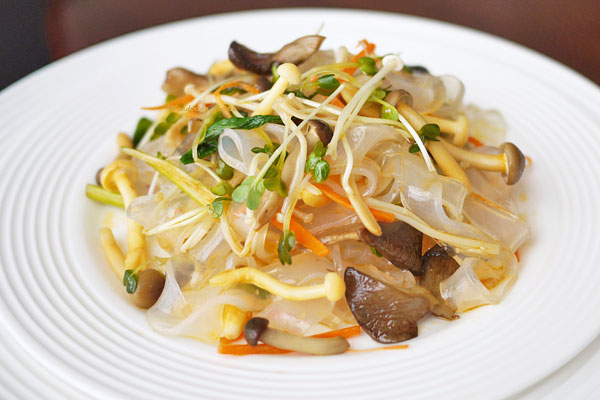 Liang Fen Mung bean noodle salad
Learn how to make your own mung bean noodles in this tasty dish.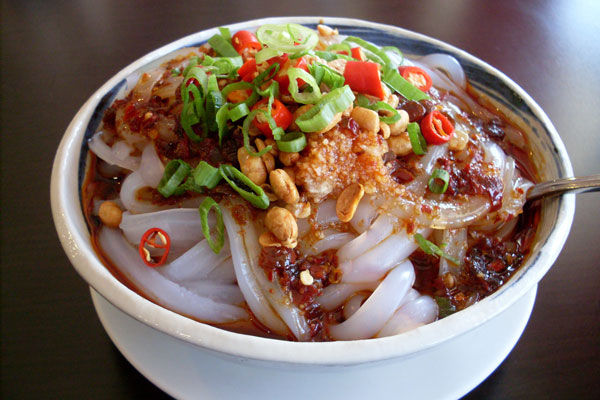 Compiled by Julie Johnson.