By Leigh O'Connor.
The first thing on my bucket list for 2021 is to fill the bucket with wine!
When you get a hangover from wine, is it called the Grape Depression? If you don't want to wake up a little worse for wear on January 1, we've got five lower-alcohol drops that taste great and won't leave you with a headache the next day.
Cutting back on alcohol, even for a couple of nights a week, doesn't mean you are left out of the party. There are now more lower-alcohol wines on the market than ever before and the best part is you don't have to compromise on flavour, or clinking your glass to say cheers.
These wines (mostly with an Alcohol by Volume of 10% or lower) are designed to taste like their full-bodied counterparts, so they really shine when paired with your favourite dishes – sparkling wine and oysters to ring in the New Year, dry whites with chicken and rich reds with a hearty barbequed steak.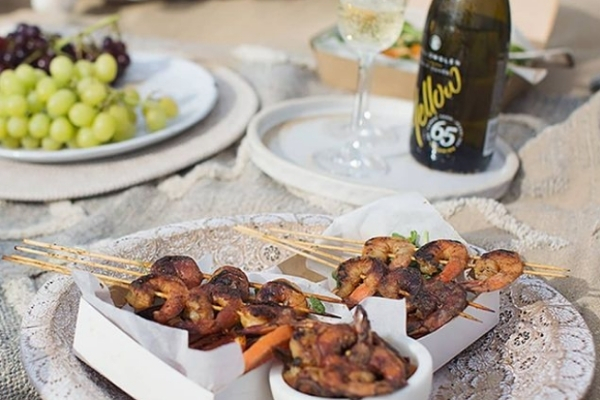 Yellow 65…just 65 calories a glass and 6% alcohol.
If you still want some fizz in your bubbles, opt for classically-inspired
Yellowglen Yellow 65
, which has less than 65 calories per 150mL glass and comes in at just 6% alcohol – 40% less than its Yellowglen Yellow counterpart.
Great for everyday celebrations, Yellow 65 is crisp and bright with refreshing notes of citrus, soft tropical fruit and a dry finish. This bubbles is also available in
Pink 65
, which is soft petal pink in the glass, with lovely light flavours of strawberries, florals and a touch of lemon.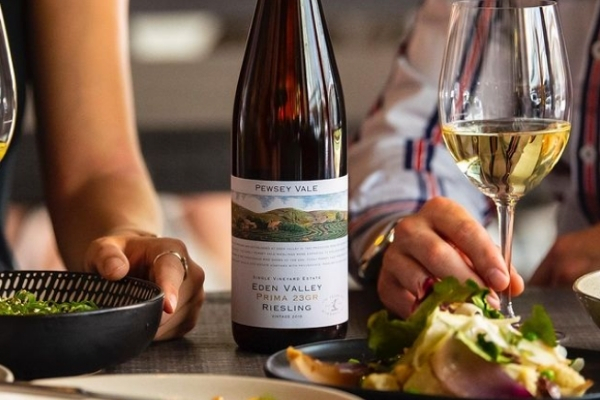 Pewsey Vale's Prima Riesling – try it with fish cakes or papaya salad.
Pewsey Vale Vineyard's
love affair with Riesling started in 1847, when the vineyard was the first planted in Eden Valley, South Australia. The
2019 Prima Riesling
is just 9.5% ABV and very pale in colour with green hues, characters of white cherries, nectarines and lychees; this succulent, mouth-watering drop with cellar well, slowly developing layers of fresh toast and spice.
Try it with a green papaya salad, Thai fish cakes and lime wedges, or poached apples with lemongrass and ginger.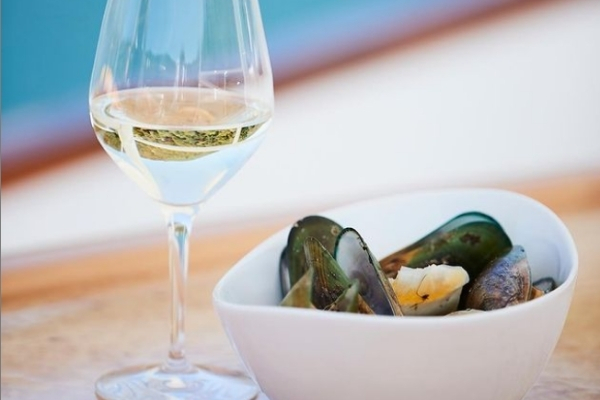 The People's Sessions Sauvignon Blanc, best enjoyed with seafood.
Everyone knows that Marlborough produces some of the best Sauvignon Blancs around and
The People's Sessions
offering is a must-try with seafood, sushi, grilled vegetables and Summer salads. Coming in at 9.5%, it is ready to enjoy now, but can be cellared for up to two years to be savoured down the track.
It has a ripe and round palate, finishing elegantly with mouth-watering acidity, floral, herbaceous tropical and citrus notes; take a bottle on your New Year's picnic, paired with a chicken salad and cheese platter.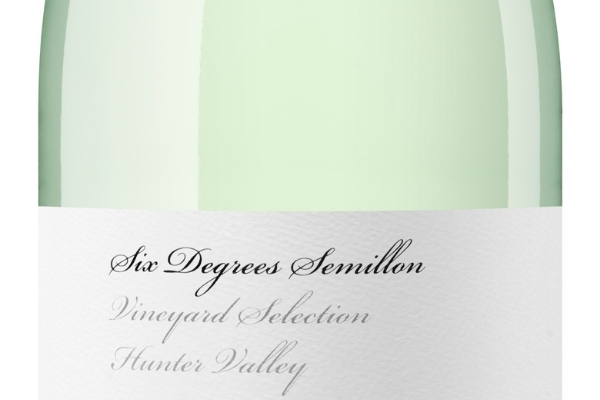 Thomas Wines 2020 Six Degrees Semillon.
Hunter Valley Semillon is one of the world's most uniquely regional wine styles and at 8.8% alcohol,
Thomas Wines 2020 Six Degrees Semillon
delivers on all fronts. A vibrant green and gold colour in the glass, this drop has aromas of Thai spice, citrus blossom and green apple; the balance of acidity and gentle sweetness make for a totally drinkable wine set for Summer days, good times and spicy food.
Having spent 13 years learning and applying his craft at Tyrrell's, owner and winemaker Andrew Thomas has more than three decades of experience making wine in the region and is dedicated to producing top-shelf examples of the two signature varieties of the Hunter Valley – Semillon and Shiraz.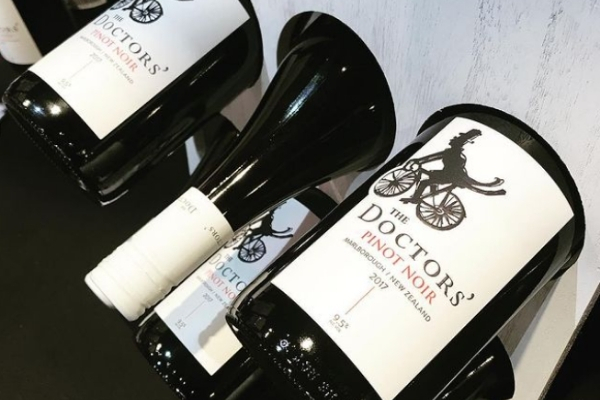 The Doctors' Pinot Noir – a pioneer of NZ lower alcohol reds.
Just outside of Renwick in Marlborough, the Forrest family has been crafting New Zealand wines since the late 1980s as John and Brigid returned to their roots after successful careers in scientific research and medicine. More than 30 years later,
Forrest Winery
is a pioneer of lower alcohol styles and has been making The Doctors' range of under 10% wines for almost a decade.
Produced from the North and Middle Wairau Valley vineyards,
The Doctors' Pinot Noir
is just 9.5% ABV with bright, red Summer fruits, lifted floral notes and a rich palate of dark cherry, raisins and a nutty, savoury undertone. A great red to enjoy for an evening barbeque with mates, this won't leave a nasty taste in the mouth, or head come the morning.
Start 2021 with a smile…finish the day with vino!