As a nutritionist, there is always the assumption that Alison Wright loves to cook – after all, she works with food so there is a certain logic to that!
In reality, this
Alimentary
brainchild works within the same parameters as most people…putting simple, healthy meals together every day is something of a challenge.
"I am also committed to practising what I preach," she tells AGFG. "Over the years, I have created quite a few healthier versions of classic meals with a slight adjustment of ingredients; so creating a healthier version of nachos for International Nacho Day on Friday, November 6 was a challenge I happily accepted.
"You may be thinking how can I possibly turn this classic Tex Mex dish from its saturated fat, artery-clogging heights with beef, sour cream, cheese and salt, into something healthy (and edible), well stay tuned and I will reveal all!"
Here are the changes Ali made:
•Tortilla chips - choose unsalted tortilla chips, easily sourced in your local supermarket. Remember, you can always add salt but with the spices and other flavours in these nachos, you may find you don't need to.
•Protein – most nachos use minced beef, simply switching to a bean-based chilli from a meat-based one will instantly boost fibre and reduce fat. Beans are a fabulous source of protein, which supports both your cardiovascular and digestive system. Cooked with spices, red pepper, corn, onion and garlic, this recipe for
red kidney bean chilli
is so delicious, you won't even notice that it is meat-free.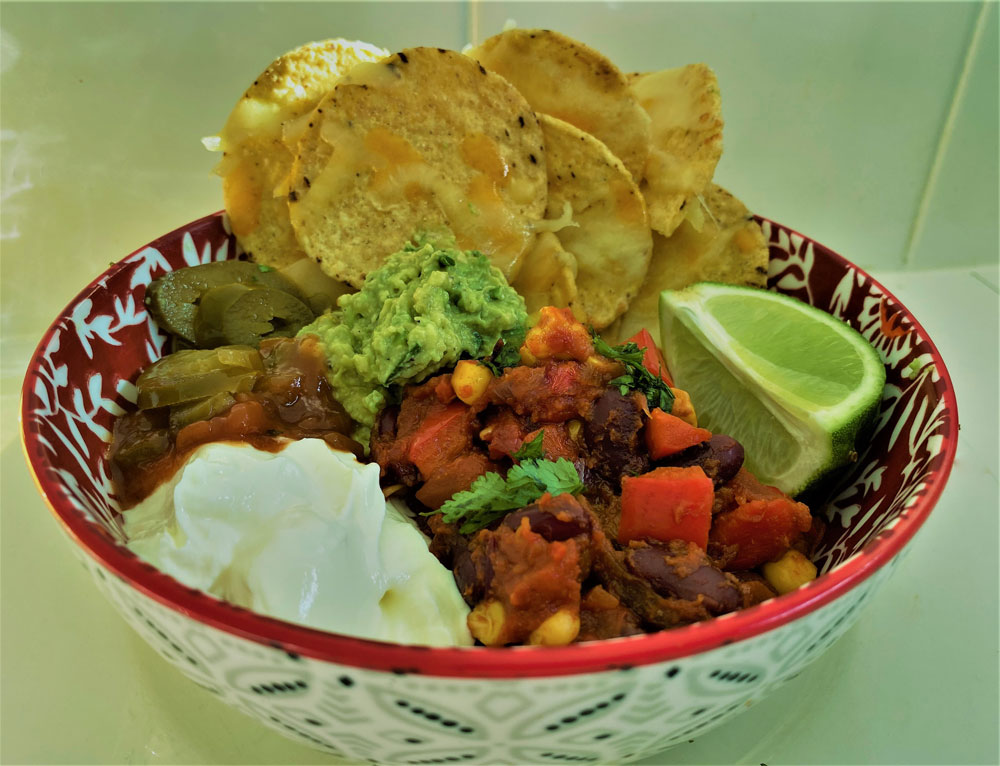 Alimentary's healthy red kidney bean chilli nachos.
•Swap sour cream for Greek yoghurt – a simple swap which still delivers on flavour, but greatly reduces the saturated fat content. Greek yoghurt can be swapped routinely for mayonnaise and sour cream in other recipes too.
•Make your own guacamole and tomato salsa – it is quick and easy to do. This way you control what goes into your body and reduce your intake of food additives, MSG and added salt.
•Portion control – increase the healthier parts of the nachos experience while still including different flavours and textures in the dish. Make the bean chilli the hero, with the tortilla chips, cheese and extra dips playing a supporting role.
The result? A delicious, healthier version of nachos, which will satisfy the whole family and keep your body healthy too.