By Freya Ensbey.
As Valentine's Day rolls around, many choose to book intimate candlelit diners at a sultry restaurant as they iron out their button ups and lay the rose petals. As romantic as this seems, there are many of us who live in the reality of demanding family life, with little time left to ourselves, let alone taking the night off together with our partners.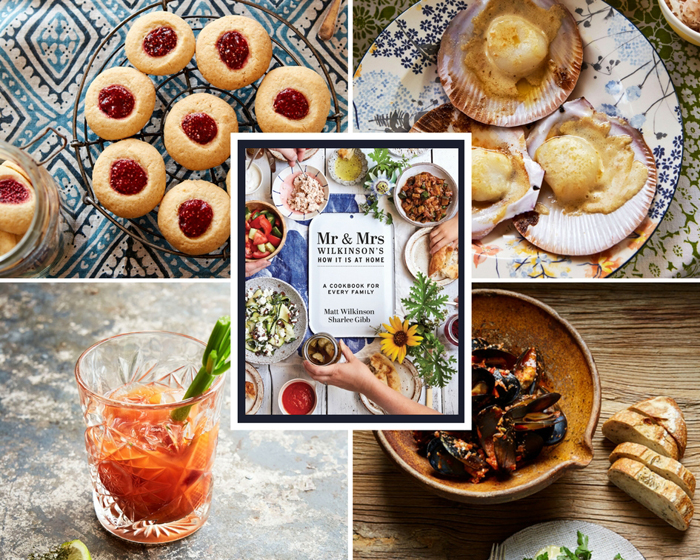 We have found the perfect solution this Valentine's Day for those in the same boat. Mr & Mrs Wilkinson's How It Is At Home, is the honest and approachable cookbook created by Chef Matt Wilkinson and his wife, Sharlee Gibb.
Originally hailing from Yorkshire in the UK, Wilkinson is the Chef/Owner of Melbourne restaurants Pope Joan and The Pie Shop, successful author and passionate advocate for ethical farming.
As an 18-year-old, Gibb stumbled into the industry of food and travelled the world working in hospitality. Training under Darina Allen at her famed Ballymaloe Cookery School, Gibb has forged a career as an event manager and curator, now running her own events business curateEAT.
Although both coming from the food industry with culinary backgrounds, they understand how chaotic it can be for parents at dinner time after the busy daily schedule of kids' activities and work. This cookbook is an honest window into their buzzy, creative and sometimes turbulent home life with their two boys, Finn and Jay.
Discover over 100 nourishing, comforting and inspirational recipes which are family friendly and fuss free. From weekend breakfasts and packed school lunches to dinners which are guaranteed to be finished, the Wilkinsons have your back this Valentine's Day to create all of the loved ones under your roof something special, making for the ideal gift that keeps on giving.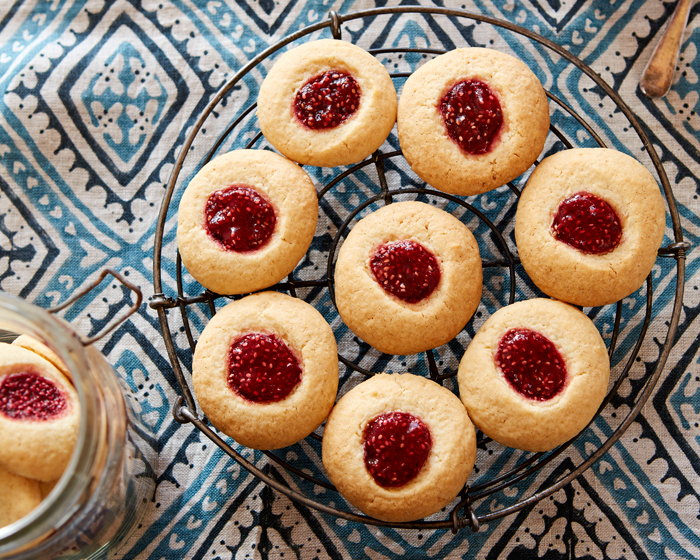 It's an old fashioned saying that you should always have cookies baking when expecting a guest you want to impress, so this Valentine's Day, whip up a batch of plum jam drops and have the sweet aroma wafting from the oven as your loved one walks through the door. Be warned though, these blushed beauties won't last long once the little ones get their hands on them.
For a quick and simple entrée, with minimal ingredients needed, serve up the sexy scallops with miso butter. The miso butter is a standout element, with the recipe making more than enough to store in the fridge and use time and time again over other seafood, steak and vegetables. To really kick things off on the right foot, serve the scallops with a cheeky Pope's kimchi Bloody Mary.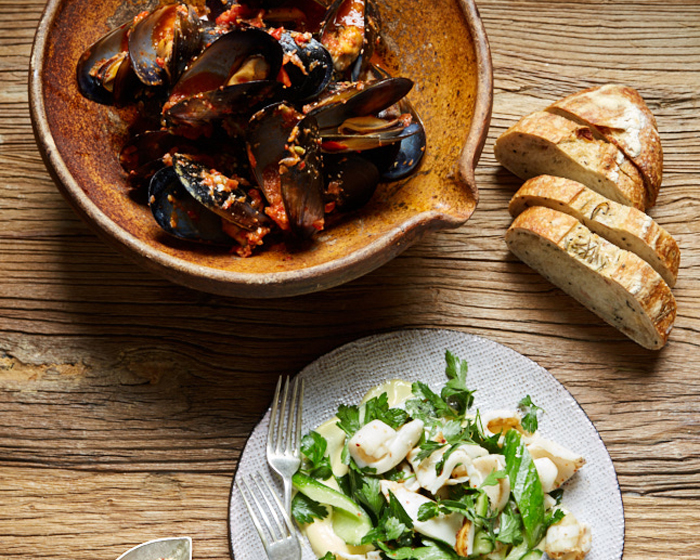 For the main affair, set the kids up with a movie to watch as you team with the seafood theme and create this one pot wonder of smoked tomato romesco mussels. Flowing through from the cocktail with a punchy tomato flavour, sweetness is added through the quince paste. The dish is rounded off nicely and served with a side of crunchy bread to soak up any juices left on the plate.
The Wilkinson's style is a celebration of all that is simple and seasonal, taking a relatable approach in reminding us that with a little planning and routine, meals can bring joy and togetherness to even the busiest of family tables.
This is an edited extract from Mr & Mrs Wilkinson's How It Is At Home by Matt Wilkinson and Sharlee Gibb, published by Hardie Grant Books RRP $49.99 and is available in stores nationally.