By Leigh O'Connor.
"This book is dedicated to everyone who thinks they can't – yes you can." – Mallika Basu.
'Masala' is a mixture of spices used in Indian cooking and this innovative cookbook for the modern generation couldn't be more appropriately named. Full of wholesome recipes, shortcuts and easy cheats, Mallika Basu teaches the home cook how to create flavoursome and colourful Indian cuisine with no fuss.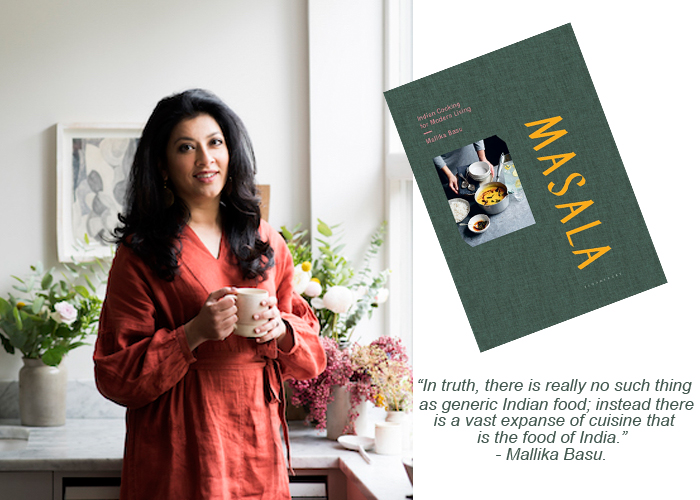 She also shares the story of her roots – born and brought up in Calcutta - a reed thin child, with an intense dislike of meal times.
"My love affair with Indian food had an inauspicious start," Mallika explains. "It certainly wasn't in keeping with the love of food shared by the rest of the family."
Her mother, Dolly Basu was a star of the stage and silver screen, with her feisty family dating back to the original Afghani settlers around Delhi.
"She would waft in and out of the kitchen in her kaftan to make sure the cook did her recipes justice. While she didn't enjoy cooking back then, she knew the exact history of every recipe. My fierce maternal gran, Nani was also a regular feature in the kitchen."
Mallika says her businessman father was the real cook back then. Hailing from West Bengal, he harboured aspirations of becoming a Chef and his weekends were devoted to 'magicking up' elaborate feasts like meat biryani and spiced slow-cooked leg of goat, served with all the accompaniments.
"We were an unconventional lot – the food was always fabulous and I grew to love it."
Heading to university in England at age 18, she quickly learnt that curry was the generic term used for all Indian, Pakistani or Bangladeshi food and most dishes were created to suit the British palate.
"I embraced my new life, at first aided by ready meals, takeaway dinners and curry houses. But it didn't take long for me to realise that chicken tikka masala would never fill the gaping void that had opened in my life. I missed my family and ached for the flavours I had left behind."
So, it began… along with a move to London, where she shared an apartment with a half Peruvian and half British man who was to become her husband, and a Master's degree in journalism, Mallika embarked on a journey to teach herself the recipes she remembered from childhood.
"As motherhood, a full blown career in corporate public relations and a hectic social life ensued, I continued to focus on becoming a more confident and creative cook,' she says. "Slowly, but surely I stopped trying to replicate exactly these childhood recipes, taking a fresh look at the flavours of the Motherland.
"A modern lifestyle is all about time pressures and life choices – the Indian food I cook at home has to fit into this everyday reality."
Eventually, Mallika quit fulltime employment in favour of consulting and writing about food, turning her attention to creating an Indian cookbook which reflects the way we live today – 'Masala' is the result.
Packed full of classic curries like rogan josh and butter chicken, all beautifully photographed, there are also recipes for sides like aloo gobi (roasted cauliflower and potatoes), as well as small bites, flatbreads and desserts.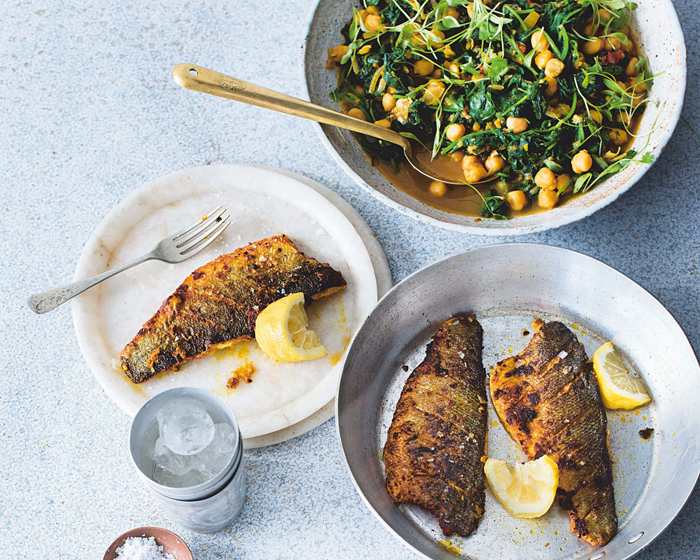 Coated in a simple blend of spices and then fried, Mallika's chepa vepudu (pan-fried chilli sea bream) presents a crispy skinned, spicy fleshed fish that will awaken the senses and clear the sinuses. Don't let this put you off, the quantities of chilli powder and pepper can be adjusted to personal spice preferences.
Served with a simple salad of courgette and carrot ribbons, or perhaps palak chana (chickpeas in garlicky spinach), this fish dish is sure to be a dinner party scene stealer.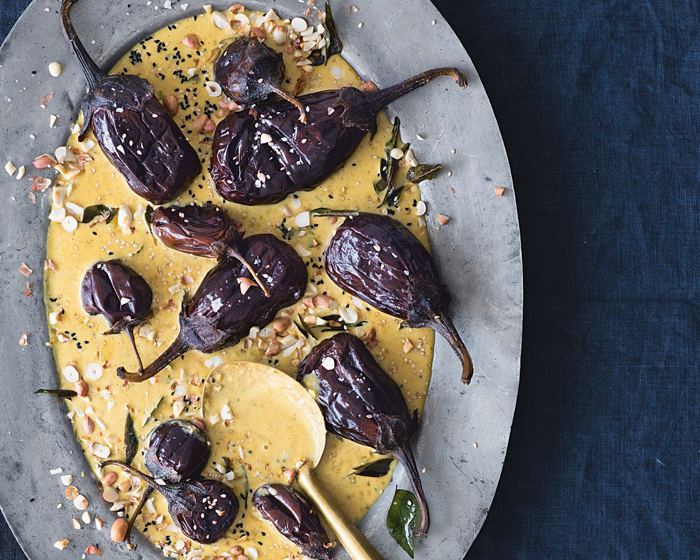 For a vegetarian main, or side dish with a difference, it is hard to go past baghare baingan (peanut, sesame and coconut aubergines). Considered a regal dish, that is most closely associated to Hyderabadi cuisine and is best served with flatbreads for scooping up the curry.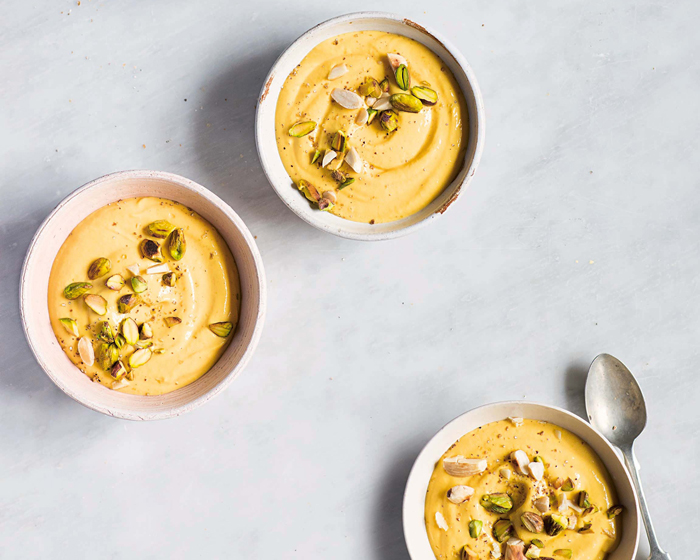 The best way to cool things down is with amrakhand (strained mango yoghurt) – combining the creamy decadence of yoghurt with the texture and appeal of fresh mangos. Traditionally served on special occasions with flatbreads or puris, amrakhand is the ultimate palate cleanser and cooler. Mallika offers a plain version as well as strawberry in her recipe.
Respecting the past and embracing the future, 'Masala' is an innovative cookbook that won't be left on the kitchen shelf, but used as a weekly go to for family-friendly meals and snacks to tempt all taste buds.
Masala by Mallika Basu is published by Bloomsbury ($45.00) Out now!