Growing up Shannon Kellam dreamt of being a horse trainer. He couldn't afford the fees to go to equine school, so his mother told him to pick a trade – with a father and brothers as mechanics it appeared that was where he was headed.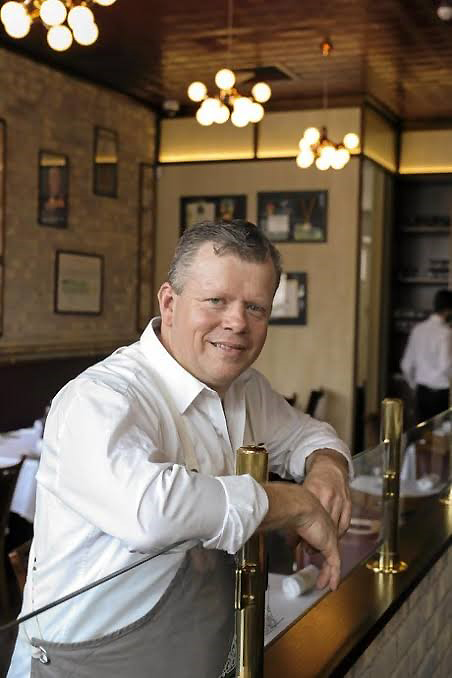 This culinary guru, who has represented Australia with distinction at the global Culinary Olympics on several occasions, had other ideas and is now behind the driving wheel at Chef-hatted French restaurant Montrachet in Bowen Hills.
"One of the jobs in my father's workshop was to clean parts in petrol, I would go to school smelling like a petrol station. You either like this or you do not, I did not," he recalls. "I decided to ask for an apprenticeship at Raphael's with Rick Stephen and this is where I was given the foundation and training to dream about representing Australia on the toughest stages in the culinary world.
"I understood that if I wanted to have the experience and skills to be a great Chef, it was more of a devotion to the craft and not a normal job."
The oldest cooking event in the world starting in 1892, the Culinary Olympics are held every four years in Germany. Shannon first competed in 2008 but spent more than three years before that training to compete against 3000 other Chefs from 72 nations in the quest for a gold medal.
"To win a gold medal was hard to put into words after all the years of development, but it is amazing to represent your nation in what you do for your career. I rolled straight into preparing for the 2012 Olympics, so for seven years I was undergoing a lot of development of not only myself and the team, but also our national identity and its cuisine."
French is such a precise and often complicated type of cuisine and that is what hooked Shannon as a youngster in the kitchen. He enjoyed reading and studying the history and structure of French kitchens and this has become an area he has spent most of his career on.
"Something that appears to be simplistic will often have foundation recipes which require careful and exact execution," he explains. "I have been fortunate to cook with a lot of French Chefs, who are very different for the way they represent their respective areas and have driven me to places emotionally, along with helping grow my ability in different ways."
Shannon describes his idea of France on a plate as emotions and says French cuisine is revered worldwide because it is difficult to replicate, without spending a lot of time in the kitchen learning the techniques.
Well known for its impeccable service alongside fine food, he believes what sets Montrachet apart from other restaurants around the country is the ability to provide an experience in both old world and new world French cooking.
"Guests feel welcomed into our dining room, and when I say ours that is the feeling of all the staff. It is a culture of Montrachet that is now 17-years-old and has been maintained by members of the family, who have been here for the whole time."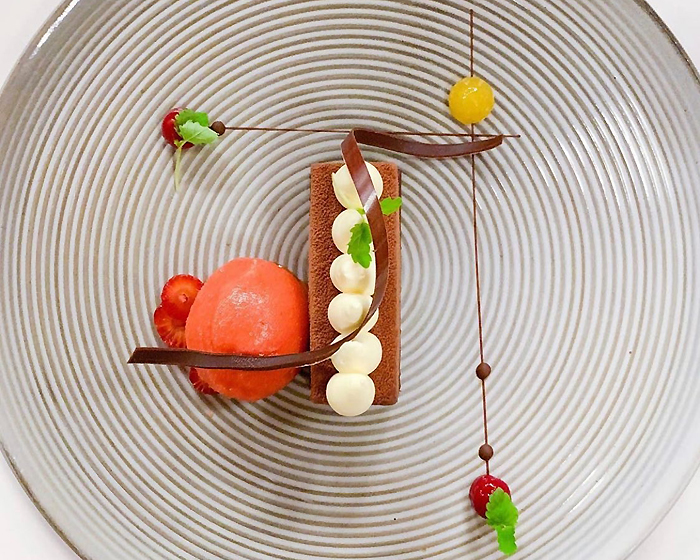 Shannon's signature dessert of Chocolat de Passion was created when he represented Australia at the 2010 Trophy de Passion in Paris and is the restaurant's most popular dish behind the crab soufflé, with Gruyere. It was also featured in this year's MasterChef as an elimination challenge during last month's Queensland week.
Shannon says he is a person of different extremities:
"I love to listen to classical music when I write menus. My family is all from Bendigo in Victoria, where my ancestors migrated to and for generations have been fossicking for gold.
"I spent Christmases with my grandfather for many years growing up, gold panning in the Whipstick Forest and still have my jars of gold specs to this day."
His future goals are to still be improving his cooking and making new experiences, along with savouring every moment with his wife and children. With this ethos, we are sure Montrachet will be delighting diners for many years to come.
Montrachet opens it's doors, just in time for Bastille Day (14th July) - bon appetit!