A Foodie Calendar Must-Do.
Last year, Melbourne Tomato Festival was a sellout event and this year it's back again, gathering together local farmers selling produce, speakers, agriculturalists, cooking demonstrations, Italian food (YES), artisan producers and special guests all in one venue at Edendale Community Farm.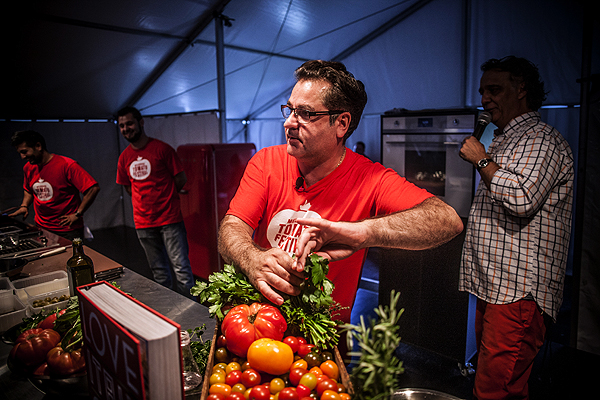 Guy Grossi Cooking Demonstration (2015).
On February 21 take a trip to Eltham and get involved in this 'Melbournese Movement,' committed to the preservation of authentic cooking, customs and traditions. Celebrate Australia's very own La Tomatina with traditional passata making and delve into the rich culture of Italy. Enjoy seeing special guests such as Guy Grossi, Karen Martini and Colin Fassnidge along with Capi drinks bar, Punt Road Wine Cider and Beer and World Famous Pizza restaurant 400 Gradi.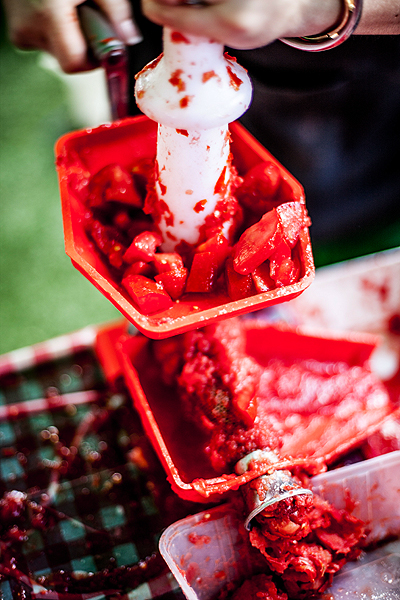 Traditional Passata Making (2015).
Pencil it in, ink it in for something more permanent – maybe even add some yellow highlighter and if you're on a smart phone you can just copy and paste this into a memo: The Melbourne Tomato Festival, February 21, 10am-4pm, Edendale Community Farm in Eltham (30 Gastons Rd, Eltham VIC). Tickets: Adults $25, Children (6-13yrs) $10, 5 & Under Free.
This year you can also get involved with helping to raise funds and awareness for SecondBite – food for people in need, providing access to fresh, nutritious food for those that otherwise would not have access to it. You can be a part of the change by purchasing festival bags.
For more information and to book your tickets hit up the main website at: www.melbournetomatofestival.com
Be sure to check out our Facebook on January 15 for your chance to win a double pass!