NEWS: What's Coming Up in the Foodie Calendar.
It's our very own La Tomatina – well sort of. The inaugural Melbourne Tomato festival will be showcasing local farmers, master classes, Italian food (YES), artisan producers, special guests, entertainment and passata making on March 1, 2015.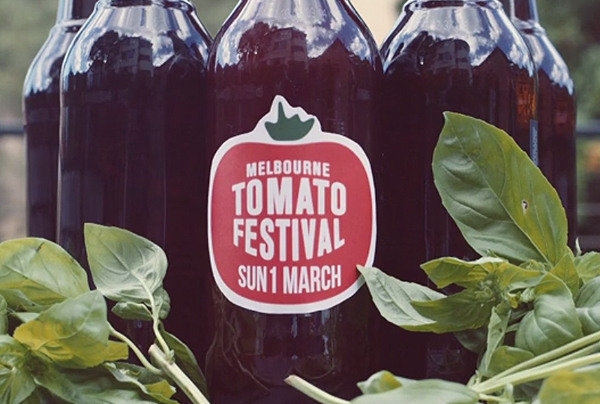 Farm Vigano will host the festival, owner Mario Vigano is a pioneer within the Italian food and wine community and typifies the migrant story of contrast and adaption. With a strong friendship with the Grossi (Grossi Florentino) family since the 1960's the farm will be the centre of the Melbournese Movement – a movement initiated by the Grossi family committed to the preservation of authentic cooking, customs and traditions.
It all seems very grand doesn't it? Be a part of a true Italian celebration on Sunday March 1, pencil it in, ink it in for something more permanent - maybe even add some red highlighter and if you're on a smart phone you could just copy and paste this into a memo: Inaugral Melbourne Tomato Festival, March 1, 10am -6pm, Farm Vigano, 10 Bushmans Way, South Morang, Vic, Tickets $25 Adults, $10 Kids.
Cooking demonstrations from Guy Grossi, Karen Martini, Glenn Laurie, Fabrizia Lanza and Frank Camorra will be on display along with food vendors such as That's Amore, San Pellegrino and 400 Gradi. For more information hit up the main website at: http://www.melbournetomatofestival.com/Be sure to check out our Facebook on February 4 for your chance to win tickets!