If you've had anything to do with weddings or "love" occasions lately, you're sure to have seen Sirromet's Love My range, perfectly suited to easy drinking and joyous occasions, whether it be formal or a relaxing family picnic.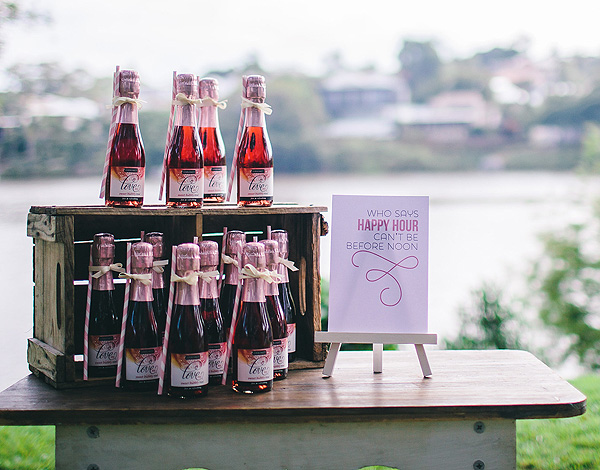 Pretty in pink is the theme, with love my sweet bubbly white and rosé and love my sweet lite red and sweet fruity white; and for those that enjoy a little individuality, Love My comes in the standard 750ml bottle as well as a smartly designed 4 pack of 187ml. For those that relish their bold, heavy reds and crisp whites, Love My isn't necessarily the collection for you, but you may be quite surprised with how well this range goes down on a warm afternoon.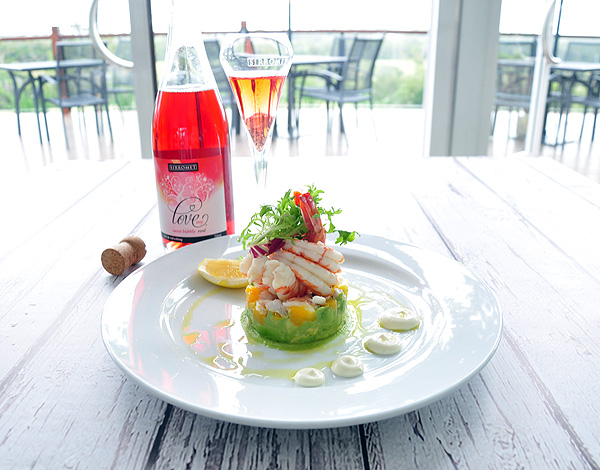 Mango Prawn and Watercress stack, paired Love My Sweet Bubbly Rosé
While we all may not have the chance to sit among the vines of Sirromet Winery in Mount Cotton, Love My transports you straight onto the deck of their Tuscan Terrace with the mouth-watering wafts of handmade pizza fresh out of the wood fired oven. Think about a wide and airy timber deck looking over a helipad and meadow, a Tuscan kitchen and a typical Tuscan tree shaded area, and it's like you're a part of another world all together.
If you're wining and dining your loved one this Valentine's Day, don't look past Love My as your wine pairing, as the sweet bubbly rosé with its beautifully balanced floral palate featuring fresh strawberries, ripe cherries and hints of musk will complement entrees of chilli prawns, grilled lobster, scallops, smoked salmon and even cuttlefish ceviche; while the sweet lite red brings out floral notes that are intrinsically hidden behind a palate of cherry and boysenberry, making it the perfect wine to enjoy with a spicy Thai beef salad, crab cakes and stir fried duck or chicken. Either will go down deliciously with a chocolate panna cotta.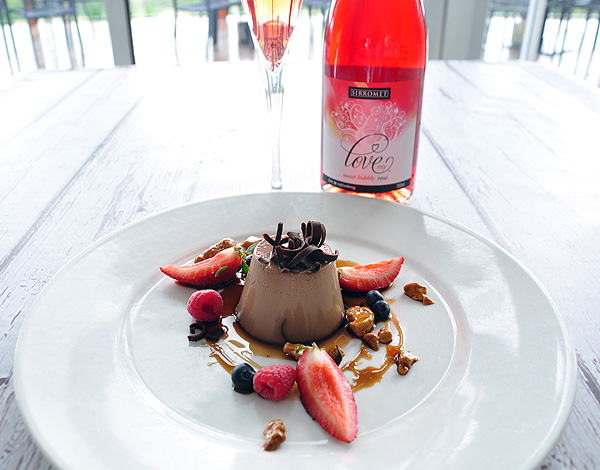 Photos courtesy of Sirromet Winery, Restaurant Lurleen's and Tuscan Terrace. Sirromet branded glasses are available at their Cellar Door.