Are you always on the lookout for a new café, bar or restaurant to indulge yourself, family and friends?
No sweat…we have you covered! Every week AGFG will aim to let you know what new venues have opened in your area and why you should give them a try.
You can help too – just click
here
to email our PR team and let us know of a new eatery in your suburb so we can inform everyone and help these establishments thrive and survive during tough times.
Seamlessly blending Asian heritage with a worldwide perspective, Brisbane diners head to
Vindie Restaurant
on Cornwall Street for authentic Western tastes with invigorating Eastern flair. Located in Greenslopes just 10 minutes from the hustle and bustle of the CBD, enjoy a pre- or post-dinner drink alfresco, where fairy and festoon lights twinkle; or head indoors where charming red brick and a dripping chandelier add an elegant touch.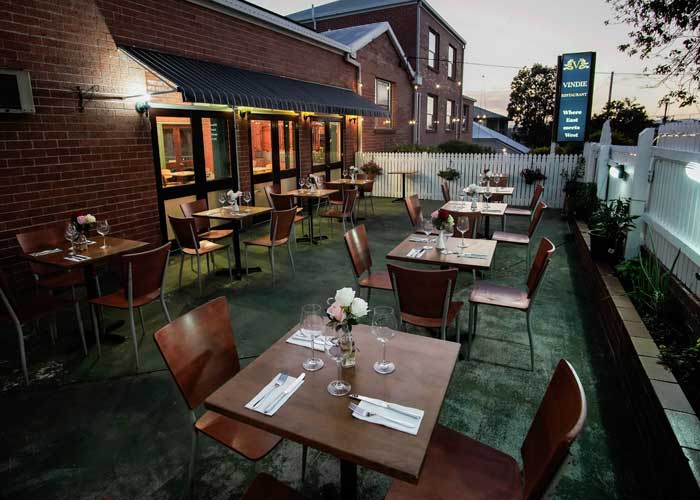 Why should you drop in for a meal at Vindie Restaurant? Here are three good reasons:
What's your most popular dish:
BBQ pork ribs are our Chef's top pick! Tender, succulent ribs, slow-cooked to perfection and generously coated in our signature, sticky housemade barbeque sauce. Our oven-baked pork ribs are tenderly rubbed with a special spice mix and basted in a delightful tangy-sweet sauce for a taste sensation that will leave you craving more.
Slow-cooked lamb shank is another Chef's special, served with our irresistible mint gravy creating a melt-in-your-mouth experience, while our pan-fried salmon in zesty lemon cream sauce is an unmissable dish, served alongside delectable mashed potato and vegetables.
What is your point of difference?
We project a homely atmosphere with authentic and classic cooking just like home along with friendly and genuine service.
What is a fun fact that not many people know about the restaurant?
Our outdoor area is cosy and homely just like at your own home backyard. We also can cater for any function, event or celebration.