Are you always on the lookout for a new café or restaurant to indulge yourself, family and friends?
No sweat…we have you covered! Every week AGFG will aim to let you know what new venues have opened in your area and why you should give them a try.
You can help too – just click
here
to email our PR team and let us know of a new eatery in your suburb so we can inform everyone and help these establishments thrive and survive during pandemic times.
Inspired by the blue waters of the Mediterranean and European culinary traditions,
Bottarga
on Martin Street is Brighton's Italian dining gem. This espresso bar by day and fine diner at night fuses taste and tradition in industrial style surrounds of wine barrels, an open kitchen and moody lighting, as guests peruse a menu of creative Italian dishes.
Why should you drop in for a meal at Bottarga? Here are three good reasons:
What's your most popular dish:
For an entrée, try Shark Bay scallop crudo, with sweet yuzu dressing; black squid ink pasta for the main, with lobster sauce and for dessert – Sicilian cannoli, whipped ricotta, pistachio and chocolate crumb.
What's your point of difference:
We are an intimate restaurant with only 20 seats inside, which we call the 'Chef's table'. A completely open view kitchen (yes, dishwasher area included) means you can see Chef Federico preparing every dish from scratch.
It feels like a cooking show, especially when there is a full house. Actually, the place is so tiny that you feel like you are inside your home kitchen with a Private Chef cooking for you.
We consider ourselves an Italian contemporary eatery; we use a lot of native Australian ingredients and we like to mix different food from all around the world.
Each pasta is made with a different dough, which has a different texture.
What is a fun fact that not many people know about the restaurant?
The venue hasn't been built to be a restaurant; it was built to be an office and then transformed into a crêperie/French bistro during the previous ownership.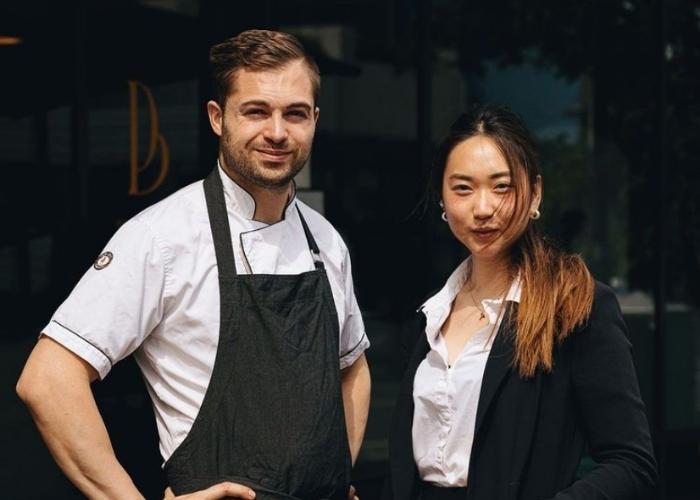 Owners Federico and Somm took over the previous business and decided to create a unique place for Martin Street in Brighton; a specialty coffee house during the day and fine dining at night.
This will continue until the venue is completely finished, which is expected to be by this October. We will then move to full degustation dinner menus with wine pairings.