Are you always on the lookout for a new café or restaurant to indulge yourself, family and friends?
No sweat…we have you covered! Every week AGFG will aim to let you know what new venues have opened in your area and why you should give them a try.
You can help too – just click here to email our PR team and let us know of a new eatery in your suburb so we can inform everyone and help these establishments thrive and survive during pandemic times.
Created by two mates with a love of wings, beer and good times, head to Wingboy Darling Square on Steam Mill Lane in Haymarket for all things chicken. The first bricks and mortar eatery for Wingboys, this venue rocks a funky neon-inspired interior vibe with fairy lights twinkling overhead, stools to perch on at the bar and 'what the cluck?' emblazoned on the wall.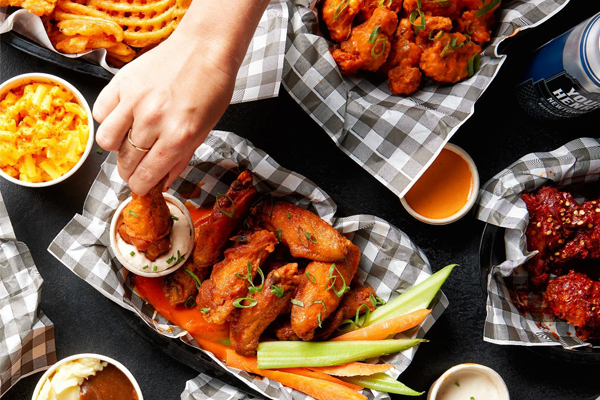 Why should you drop in for a meal at Wingboy Darling Square? Here are three good reasons:
What's your most popular drink and dish:
Watermelon Margarita and our Louisana wings – topped with fresh chives, celery and carrot sticks, served with blue cheese or ranch sauce.
What's your point of difference:
We are the ultimate wing hang out – we nail one product!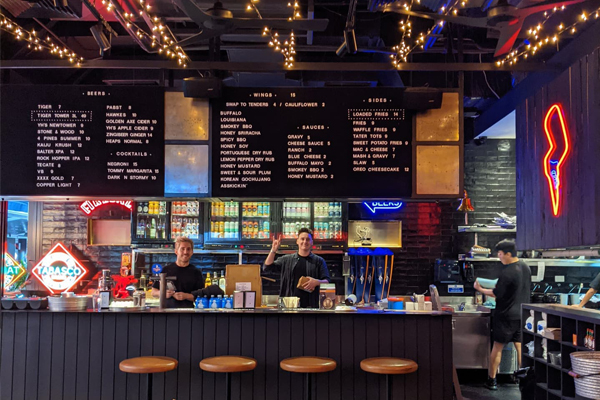 What is a fun fact that not many people know about the restaurant?
Wingboy started as a virtual brand by two mates, who came together to open their first store. The fit-out was done on an extreme budget, but we have been identified as one of the best fit-outs in Sydney.