Are you always on the lookout for a new café or restaurant to indulge yourself, family and friends?
No sweat…we have you covered! Every week AGFG will aim to let you know what new venues have opened in your area and why you should give them a try.
You can help too – just click
here
to email our PR team and let us know of a new eatery in your suburb so we can inform everyone and help these establishments thrive and survive during pandemic times.
Nestled in a gorgeous location in the Perth Hills,
Seven Sins
on Soldiers Road in Roleystone specialises in a diverse menu incorporating flavours from around the world. This family-owned restaurant boasts an unenviable valley view, refreshing breezes and amazing sunsets from contemporary surrounds of timber beams, dark wood table settings and an abundance of glass letting in natural light.
Why should you drop in for a meal at Seven Sins? Here are three good reasons:
What's your most popular dish:
We have a German background, which you can see in some of the dishes on the menu - our signature dish being crispy crackle pork knuckle, potato mash, sauerkraut, apple mousse and Shiraz jus.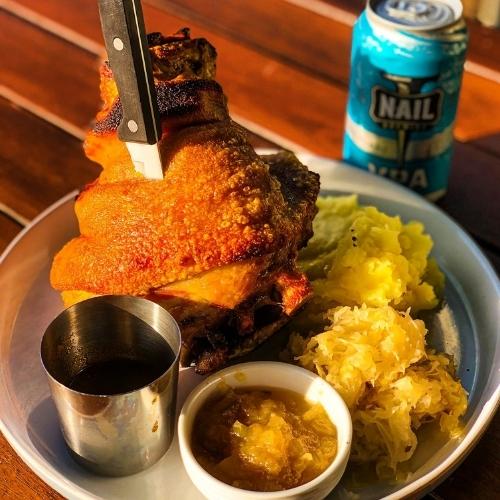 What's your point of difference:
Seven Sins is a family-owned restaurant that specialises in a diverse menu incorporating flavours from around the world. Owner-Head Chef Sebastian Sindermann, who recently won AHA Awards for Excellence Head Chef of the Year 2021, has created a contemporary menu utilising all the finest ingredients WA has to offer, focusing on local produce.
What is a fun fact that not many people know about the restaurant?
The restaurant is located in Roleystone, overlooking the Perth Hills, at night you can see some of the best sunsets in Perth.