By Leigh O'Connor. Images supplied.
When Lachlan Colwill was younger, he loved mixing double cream and drinking chocolate powder together to make a quick chocolate mousse – then dipping bananas in it.
Told off by his Mum on many occasions for making such a dish, Lachlan has always loved eating and started cooking at home, purely so he could devour his creations. Now the mastermind behind the award-winning Hentley Farm restaurant in the Barossa Valley, Lachlan plates up sensational offerings utilising produce grown on the property in paddock to plate set menu options which change daily.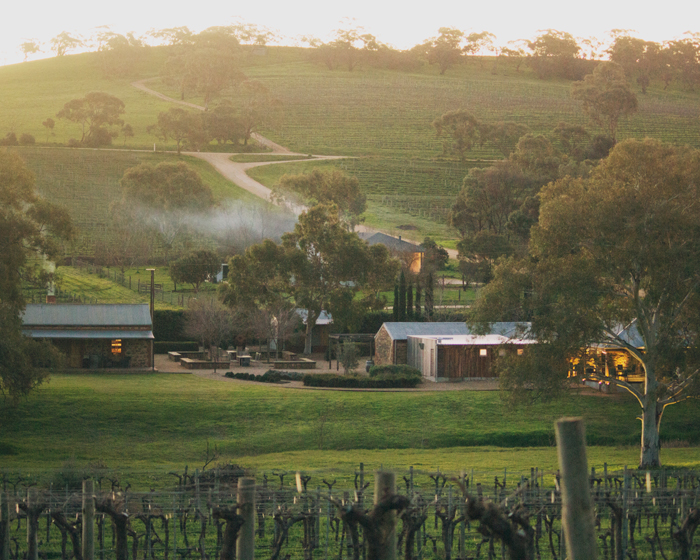 Hentley Farm.
"I always just loved eating! I would try to wag days off school with my younger brother, so I could cook up some elaborate lunch and generally trash the house with dishes, which is what often got us busted," he recalls.
Looking back, Lachlan says these days he would slap his 15-year-old self's hands every time he reached for that cream and chocolate mix.
"I've struggled with my weight most of my life and wish I had forged better methods of truly controlling it when I was young."
A Barossa boy made good, this Head Chef opened Hentley Farm in May 2012 after training at top restaurants around the world, including four years at Adelaide dining institution The Manse, which he guided to new heights.
Hentley's farm and forage concept has forged a definitive place in the Australian culinary scene and Lachlan believes restaurants showcasing this concept have helped people understand how far we have sadly fallen from traditions.
"Farming and foraging aren't something that's new in the world, it's just the majority of us have been programmed and manipulated to turn our backs on it over the past 50 years or so. I believe when people visit restaurants and businesses that focus on self-farming and foraging practices, they often leave with a sense of reconnection to what their life should be more focussed around."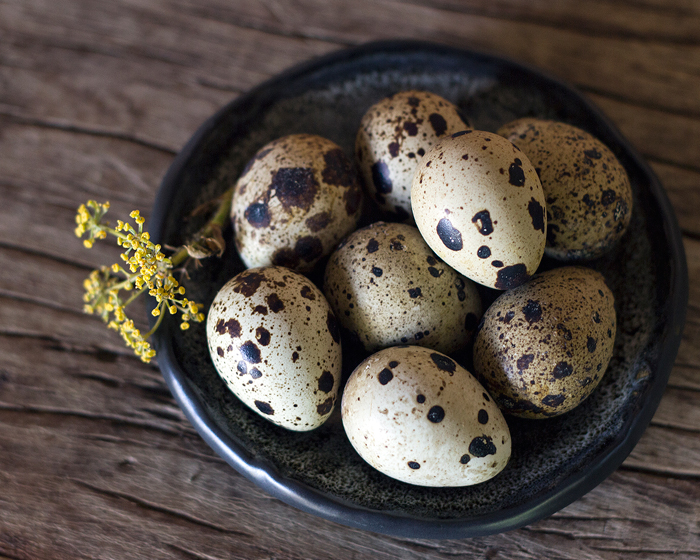 Each dish served at the restaurant is filled with an elegant combination of regional ingredients, with a preference for items wild grown on the estate, caught in nearby waterways and grown in the garden.
Expect to be wowed by plates such as quail, artichoke, rhubarb and mint; or raw kingfish, Linke's mettwurst, almond cream, purslane and puffed wild rice, all paired with estate wines such as a 2017 vintage Shiraz.
Housed in the stables originally built in the 1880s on the banks of Greenock Creek and meticulously restored, the contemporary dining room plays host to Lachlan's creativity and desire to provide and receive true hospitality.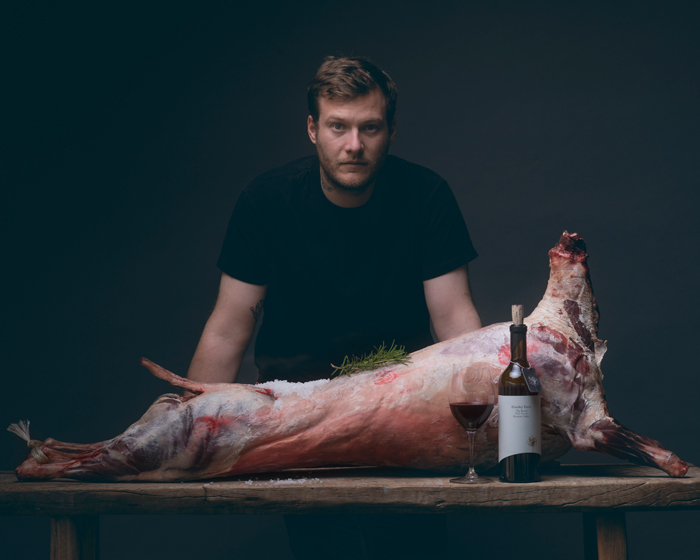 Running a successful kitchen and restaurant is hard work and requires a determination that most of us don't possess, but deep-down Lachlan is just a big softy at heart.
"Last time we sent two lambs from the farm off to slaughter, I watched them leave on the trailer then quickly retreated into the feeding shed, closed the doors and cried my eyes out," he reveals.
Finally, we asked Lachlan to tell us his go-to ingredient for 2019 and why?
"Overall, it is vegetables and fruit as the core focus in a lot of quality restaurants. Finally, the world might have started to change for the better, regarding people's personal diets and eating habits.
"Restaurants can now confidently focus a lot of attention on these ingredients and not fear the age old 'where's the meat' comments from guests."
With this kind of food philosophy and passion, Lachlan and Hentley Farm are sure to be at the forefront of the Australian dining culture far into the future.