The 32nd edition of Australia's longest-running annual pie and sausage roll competition has wrapped up after three days of judging more than 1500 entries from about 200 bakeries from all corners of the country.
The Great Aussie Pie & Sausage Roll Competition
saw some entrants drive all night to make sure their wares arrived safely in Lidcombe for judging. Previous winners often sell out of products and experience levels of demand that keep them working overtime for months.
One of the big winners was
Tatura Bakery and Lunches
with four gold medals, one silver and two bronze for their pies and sausage rolls made onsite at Hogan Street in Tatura.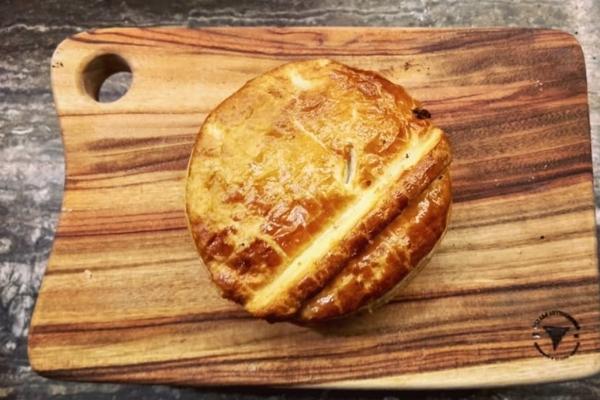 This beef, beer and barley gourmet pie brought home bronze for The Billy Cart Co.
Gold medal winners for this locally loved bakery are: cauliflower and cheese gourmet vegetarian/vegan pie, cheeseburger red meat gourmet pie, lamb souvlaki gourmet red meat pie and chicken parmy gourmet poultry pie.
Tatura's cheese and bacon gourmet red meat roll won silver, while their mince sausage roll and chunky plain pie took home bronze.
You can find Melbourne's oldest sourdough at
The Billy Cart Bread Co.
at Psarakos Market in Thornbury and now you'll also discover three award-winning pies. Silver went to Billy Cart's pepper steak gourmet red meat pie, while their beef, beer and barley gourmet red meat pie and chicken and vegetable gourmet poultry pie attracted bronze.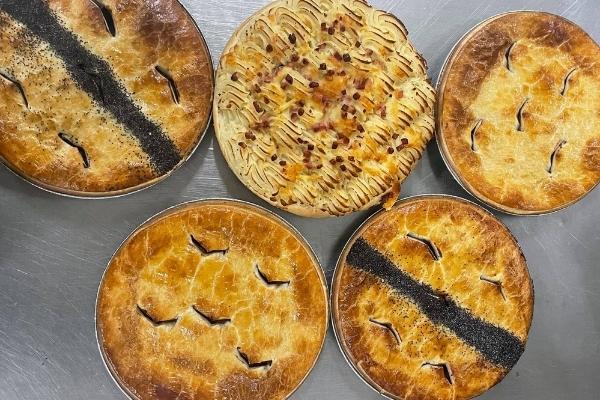 Find award-winning pies and sausage rolls at Tatura Bakery & Lunches.
For a full list of winners, click
here
.