Along with Manolos, SJP and the SATC girls put Cosmopolitan cocktails back on the global map as we contemplate almost 23 years since Carrie Bradshaw first burst onto our TV screens.
With International Cosmopolitan Day sneaking up on Friday, May 7, celebrate with this
recipe
and join the girls in sipping one of the world's most recognised cocktails for no reason other than we can!
A combination of vodka, triple sec, lime and cranberry juice, the modern Cosmo is attributed to New York bartender Toby Cecchini, who created the temptation in 1987 while bartending at the Manhattan Odeon.
Here are four more fun facts about this cheeky cocktail that had Carrie saying – "It's Friday! It's Cosmopolitan o'clock!":
•The roots of the Cosmopolitan come from a drink called the Daisy from the 1930s. This version had gin, Cointreau, lemon juice and raspberry syrup – similar but sweeter than today's Cosmo.
•Before Carrie, Miranda, Charlotte and Samantha enjoyed the drink, it was popular with Madonna and other celebrities; in fact, she was pictured drinking one at a Grammy's after-party.
•In a 1960s' recipe for a cocktail on Ocean Spray cranberry juice bottles, the concoction was called a 'harpoon'.
•While we may love the Cosmo, bartenders actually look down on the cocktail mainly because of its simplicity.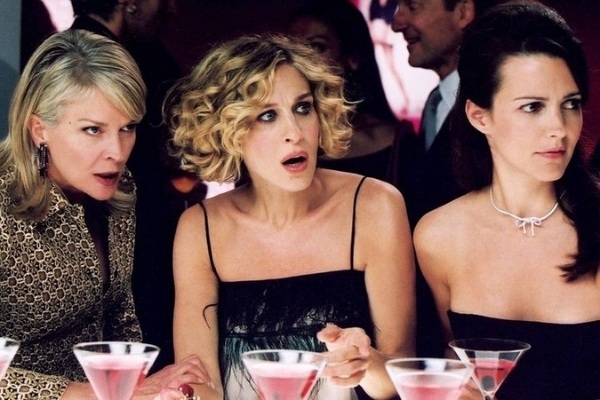 Not part of the Carrie fan club? Don't worry…you can still celebrate with one of
these
cocktail recipes.