By Laura Rancie.
Watch out Australia -
Danielle Alvarez
is here to stay and we here at the Australian Good Food Guide are very happy about that!
Having just taken the culinary world by storm this month when the announcement filtered through every single food-related publication, that a Miami-born Chef was appointed as Culinary Director of the Sydney Opera House event venues, Danielle happily took time out of her busy schedule to chat with Australian Good Food Guide readers.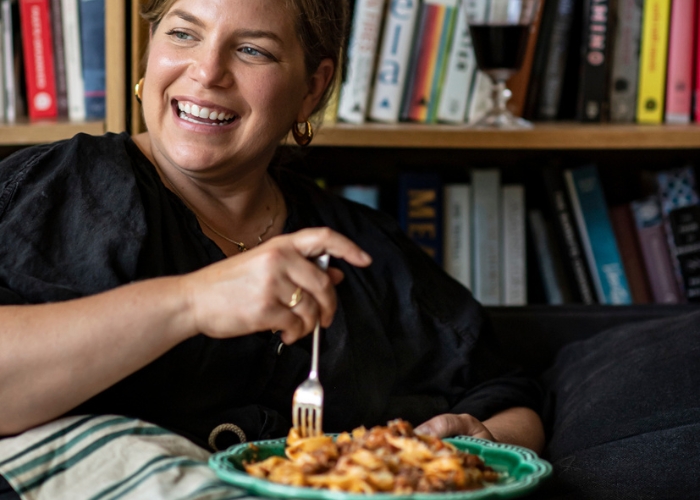 But it's perhaps her soon-to-be-released cookbook titled,
Recipes for a Lifetime of Beautiful Cooking
, that has the home cook most excited. Read along as I get a glimpse into the intoxicatingly exciting world of Danielle this month, in my one-on-one interview with this brilliant and incredibly talented Chef.
Raised in a Cuban family in Miami, Florida – it was through her Grandmother and Mother that a young Danielle developed her respect and love for food and cooking. Her family moved to the United States in the 1950s from Cuba, (which is no stranger to fusions of cooking styles and flavours).
She describes her childhood as a dream where "every woman in my fam were great cooks. I grew up at their side cooking as their little Sous Chef. They hosted all the family gatherings and parties – they were great at the host-cook role. I just loved being near them and loved the power of food in those early days."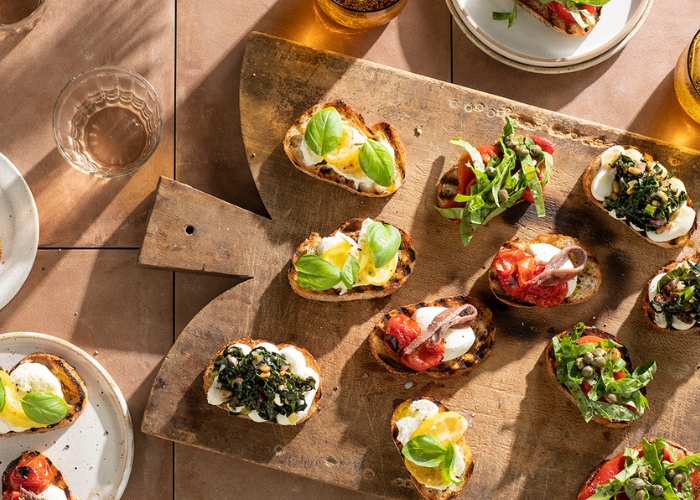 Danielle looks back and confesses 'no one was a professional cook' – it just wasn't a career option, which is why she ended up studying Art History at University, not knowing what else she wanted to do. But with no clear path, and knowing she wasn't passionate about her choice, she would spend every weekend cooking 'elaborate meals for friends.'
Speaking of her early 20s, she says with her Australian-isms: "I did heaps of baking and dropping food off to people. I had a feeling to pursue that a bit more, but it felt like a big change because no one in my family had ever done that. So, I enrolled in culinary school."
Her first restaurant job outside of culinary school was none other than a 3 Michelin star kitchen in the Napa Valley, California, called
The French Laundry.
"I moved there and it felt like from the minute I started, that's it! I'm addicted! This is what I want to do! I loved the energy of the kitchen. I loved high-performance environments. I loved learning about where food comes from. It felt like the perfect confluence between romanticism, working hard and making something with my hands but then delivering something to guests that really enhances their lives, on a nightly basis. I was hooked and ended up staying in California, working at some great restaurants there."
One of those restaurants she refers to is
Chez Panisse
with Chef and restaurateur Alice Waters. Best known for creating the farm-to-table movement in the US and pioneering Californian cuisine.
Danielle says of Alice: "She was a huge inspiration to me. It was the greatest cooking job I've ever had. The menu changed every night, we really focused on using the best produce and learned about seasonal cooking. Nothing too technical or fancy, but that kind of rustic Italian-French cooking. It became the foundation for what I do now."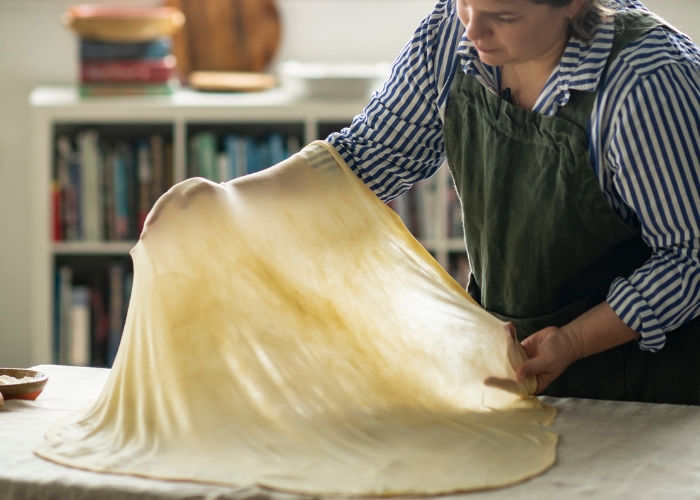 It was after four years in the kitchen there, that Danielle moved to Australia on a working holiday visa. Having fallen in love with the country, she called her Aussie friend
David Prior
, who she'd previously worked with in California, and told him: "how much I loved it here and said the following line which has changed my life - 'if you hear of any good job opportunities, let me know'.
In a twist of fate, he had just been approached by the Merivale group to see if he knew of any Chefs in the US who wanted to come and open up a farm-to-table restaurant with them. "Really quickly after that, within six months I was moving to Sydney, had a job with Merivale and was going to open this restaurant that didn't yet have a name." says Danielle.
It is
Freds
she is referring to, where she would spend the next nearly six years as Head Chef, creating it into the 14 Chef-hatted farm-to-table restaurant it now is. "I learned so much at Freds, formed so many relationships with farmers and small producers because that was the foundation of the menu."
Since stepping back in 2022, Danielle has been working freelance with a business manager who helped her find work that was aligned with her core values. "The Opera House thing came up several months ago and it felt like the job of a lifetime, and I had to do it. I'm so excited!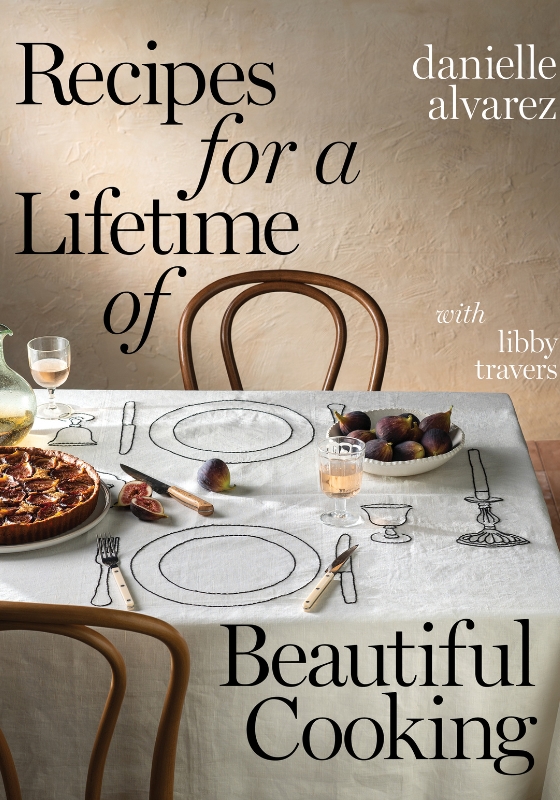 When asking the go-getter about her outlook, she says: "I definitely am much more focused on how this is going to feel. How is this going to taste? How is this going to enhance your experience as a guest? I always consider what's the season first and foremost. What's the weather? What event is this?
"Are you going to be eating with one person or a lot of people? I never think this is what I'm doing and I'm going to show you how great of a Chef I am through that. I'm not like that. I'm very much like, what can I do for you to make sure this food enhances your time and brings you better conversations with your family or mates or whoever you're with? A more delicious happy experience!"
Danielle's brand-new cookbook, '
Recipes for a Lifetime of Beautiful Cooking'
, is available nationwide from October 31 and has been co-authored by her bestie,
Libby Travers
. In the first meeting of what the book could and should be, when it was suggested that Libby co-author with her, Danielle exclaimed: "Why didn't that occur to me earlier! She's a brilliant author and writer, I thought, I'm in! I'd already signed up Libby before even asking her."
A peek into Libby's socials, and you'll find her in search of food, booze and
bonheur
in Provence, France.
But it's back on the happy, friendly posts of
Danielle's Instagram
, where she self-proclaims herself as a feeder. She laughed when I asked her why, but the beautifully worded answer came back as: "A feeder is someone who gets tremendous joy out of feeding people, and probably feeding an abundance of things. I come back to my Grandmother and Mother and how they got lots of fulfilment and joy from serving meals to family and friends and that feedback I'd hear, like, 'This is so delicious' or 'OMG I need the recipe for your beans', that kind of thing. I sort of don't know in social settings how to be if I'm not feeding people."
Makes sense to us foodies! After all, isn't a feeder, someone you'd want to be friends with?
Images and text from
Recipes for a Lifetime of Beautiful Cooking
by Danielle Alvarez with Libby Travers, photography by Alan Benson. Murdoch Books RRP $49.99.