Did you know that 9 out of 10 Australians are more likely to purchase ethical and sustainable products?
Almost 75% of shoppers rank ethical brand behaviour among their top three priorities when shopping for products. The idea of gifting a product which is doing good in some way isn't new – however, it is pretty uncommon for conscious gifting to happen in the coffee industry.
Old Quarter Coffee
not only makes someone's coffee dreams come true, but also helps build a much-needed water well for farmers in Laos. Through its
Laos Good Drop campaign
, 10% of sales are donated to this cause – put simply it is a fair exchange of great coffee for great water.
"When we reach our goal of selling 1000 kg of Laos coffee, we will build a water well to provide clean drinking water and change the lives of these farmers and their entire village for good – forever and that's a lot of daily happy!" says Old Quarter co-founder Amelia Hicks.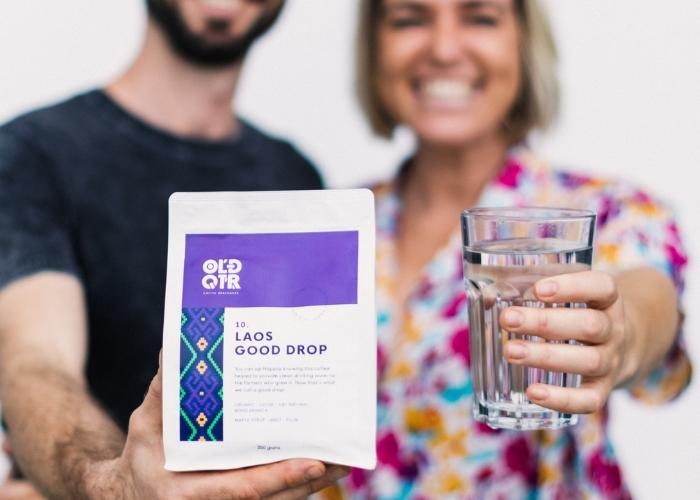 Currently the fundraising project is at the halfway stage and looking to garner more contributions from caffeine addicts around the country to see the project to fruition.
OQ works directly with the farmers who grow their coffee – there is no middle man – the Ballina business not only helps farming partners and families, but goes beyond that with their community development projects.
All of OQ's coffee is grown organically with environmentally sustainable practices, along with allowing farmers to set their own price and purchasing harvests in advance. On a mission to show the world, South-east Asian coffees are serious global contenders - OQ favours small holders, with 90% of coffee grown by ethnic minorities.
Founders Amelia and Yosir were inspired and transformed by their experiences with different cultures in remote and regional areas of Asia.
To donate to the Laos water well campaign, click
here
.