By Leigh O'Connor.
Australia is the third fastest growing vegan market in the world and along with vegetarianism, plant-based dining has become the new orange of the restaurant revolution.
Most high-end dining venues Down Under now offer a vegetarian degustation, but to take an award-winning Sydney bistro and turn it totally plant-based, was a bold move for Chef-hatted Brent Savage.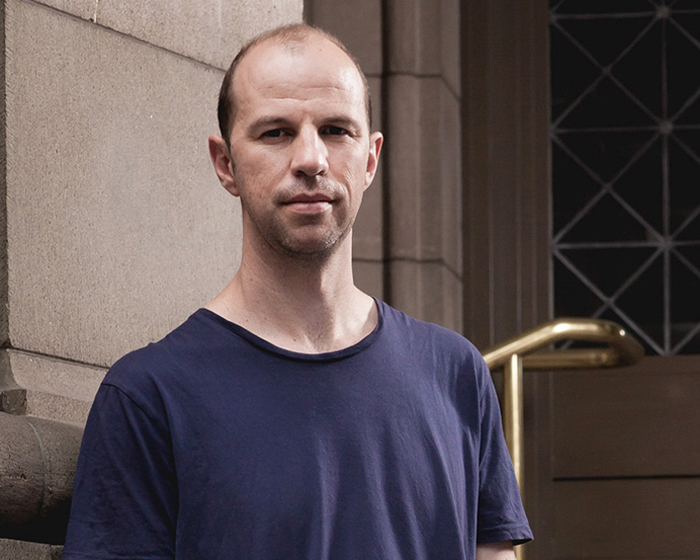 Chef, Brent Savage, Yellow.
In February 2016, Yellow in Potts Point, relaunched their dinner menu to be 100% vegetarian and the results have been mind-blowing for Brent and business partner Nick Hildebrandt. Yellow is busier than ever, not only with vegetarian patrons but also foodies who want imaginative vegetable dishes.
Meat-free cooking has always been at the forefront of Brent's mind, as his wife Fleur is vegetarian.
"Being married to a vegetarian has given me an insight into the challenges they have in dining out. The timing with Yellow was right, as people are becoming much more conscious of the sustainability of what they eat," Brent explains to Scott Huggins here.
Brent is long renowned for his meat-free options, frequently flaunting inventive dishes at Yellow, as well as Sydney sister restaurants Bentley, Cirrus and Monopole.
"I have always loved cooking with vegetables and having a solely vegetable-driven menu gives me the opportunity to focus on interesting and heirloom varietals, grown by local suppliers. By treating vegetables with the same consideration as protein, we hope to show these dishes are just as delicious as any other menu item."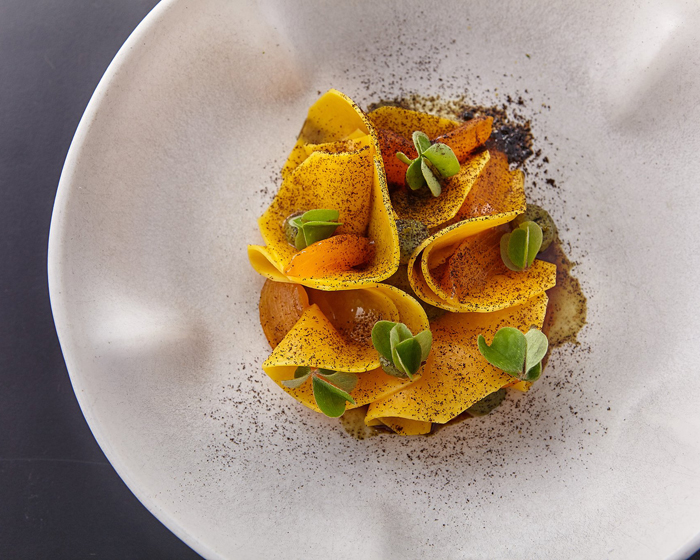 Savage's fermented pumpkin, pepitas and persimmon, Yellow.
With a menu based around share plates and a degustation option on Saturdays, Yellow plates up stunning temptations such as purple asparagus with wheatgrass, pecorino and onion; forbidden rice with aromatic sauce, green beans and smoked yoghurt; and for a tantalising sweet, sheeps yoghurt sorbet, Brazilian tree grape and liquorice.
The inspiration for the monumental switch at Yellow, came from patrons at Brent's other restaurants asking 'why isn't there a fine-dining vegetarian restaurant?'
"We want to be clear that we're not ethical vegetarians, we're just here to make vegetables delicious and to treat them as equal, that's all. All the techniques we've ever used to cook proteins, or in general, we use to cook vegetables. Everything from salting to fermentation, to regular roasting," Brent says to Nicholas Jordan here.
"I'm very grateful to the team at Yellow for their commitment and belief in this menu. Their hard work is always appreciated."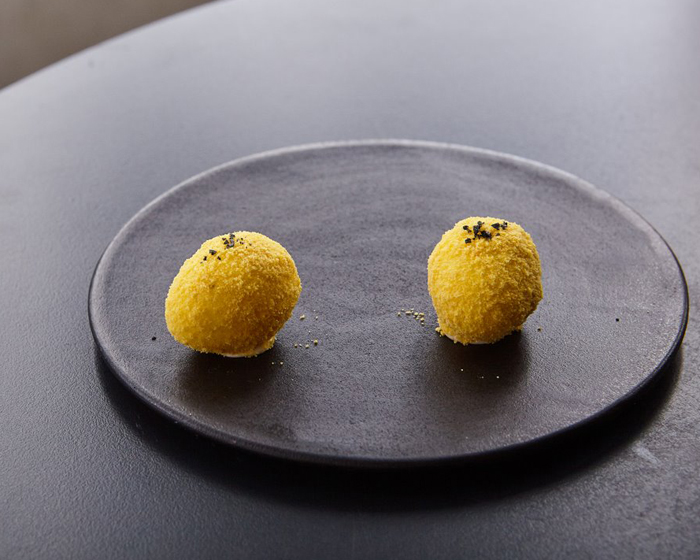 Savage's pickled egg, corn and black salt, Yellow.
With four restaurants and a family of five, Brent's days are long and tiring and time off is hard to come by.
"When I do have time off, I spend quality time with my kids at the beach, riding bikes in the park or going out for brunch. It's about making sure time is meaningful and completely focussed on them. The girls like coming to the restaurants and doing the market runs with me, so they understand where I am, when I'm not home," Brent explains to Scott Huggins here.
So what words of wisdom does this former Chef of the Year have for up and comers looking to open their own restaurant?
"It's important to have a very clear concept of what you want the restaurant to be. The best advice I have been given by Chefs I have previously worked for, is to be yourself," Brent explains to Scott Huggins here.
With the vision and innovation Brent displays at all his venues, he is sure to be at the forefront of the Australian culinary world, pushing boundaries for many years to come.