By Leigh O'Connor.
Just a few years ago, Kylie Millar was set to treat the injuries of AFL stars as a trained physiotherapist – a long way from the kitchens of Attica and now the streets of the Big Apple.
In 2012, she joined the MasterChef ranks and realised what her true calling was…
"I love everything to do with food – cooking, eating but even more so being able to share the experience of a great meal with others," she says.
"I enjoy being creative with food, it is my passion and something that excites me."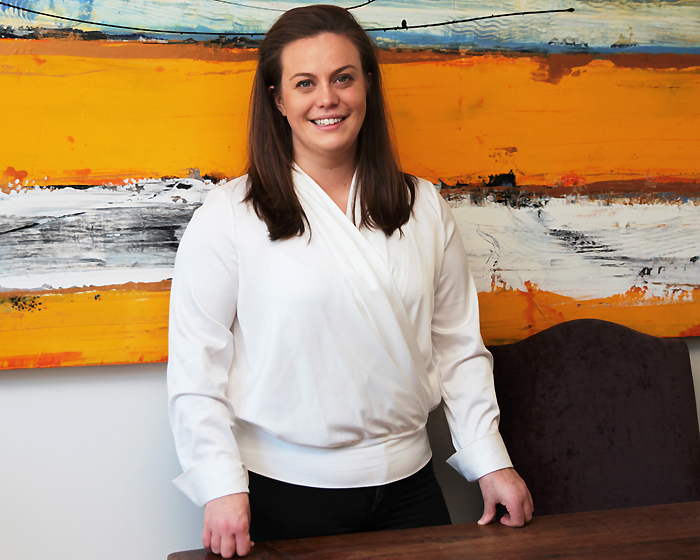 It was a love of travelling that led her to San Sebastian in Spain to the iconic Mugaritz restaurant, under the guidance of Michelin-starred Chef Andoni Aduriz, where she spent two stints on the pans.
Taking her greatly enhanced skills back to Australia, she joined dream mentor Ben Shewry's crew and was part of the Attica team that took the Melbourne restaurant to number 20 in the world.
"Working within these restaurants taught me passion in the kitchen is a huge driving force. You need to harness that passion, whether it be about sourcing particular ingredients or focussing on innovation with food, and not limit yourself to constraints other people place on you," she explains.
"Each restaurant is different… Mugaritz has a flare for the unexpected; Attica for an incredible utilisation of indigenous ingredients. Along with some memorable dishes, recipes and people met along the way, you establish a little 'toolbox' of ideals and thoughts on food, which influence how you utilise ingredients and cook."
Now working with Chef, Dan Barber at Blue Hill at Stone Barns, Kylie says her time in upstate New York has brought her career dreams into clear focus.
"Dan's philosophy of food, farming and cooking is astonishing. He is always looking at choosing ingredients based on their flavour, but going a step further and working with plant breeders to develop crops that yield enough for farmers to make a living.
"His idea of creating a market and embellishing agriculture by utilising whole crops – for example using the stems, petals and seeds of sunflowers – addresses the future of food and farming in thought provoking ways. It seems such a simple idea, but the way he implements his knowledge from seed to crop to dish is truly inspiring."
Kylie would love to return to Australia and embrace this concept in a project of her own, working with farmers more closely to develop crops that are grown for flavour, not just aesthetics and shelf life.
Named the Josephine Pignolet Young Chef of the Year in 2018, it was curiosity that led her to the kitchen as a child. She recalls looking in the fridge at home, seeing a bottle of mayonnaise and asking her mother: "If they can make that, how do we make it?"
She has a particular love for pastry as a way to express herself and have a bit of fun creating something outside the box.
"You can bend the rules when it comes to dessert and for me as long as you get a smile when you serve the plate up to someone, that's icing on the cake.
"I would have to describe my culinary style as simple, with an unexpected twist. When I first started cooking professionally, I felt the need to show everything I could do on one plate, but after working with some great Chefs, I have learnt there is an art to creating a memorable dish with only a few ingredients."
Speaking of ingredients, her go-to for 2019 are grains:
"I think grains are a great ingredient and that they will start to be utilised more. We are fortunate in Australia to grow a large range of grain crops and their uses in the kitchen range from cooked in their whole form to sprouted or even freshly milled."
They say curiosity killed the cat, but in this case, it sparked a flame in a young Chef making her mark Down Under and around the world.