When it comes to looking after ourselves, one of the biggest challenges we face is 'finding the time'. In between working, looking after children, leading busy social lives and the stress of everyday life; it's always a struggle to find time for the gym, go for walks or runs, as well as shopping for and cooking healthy meal options.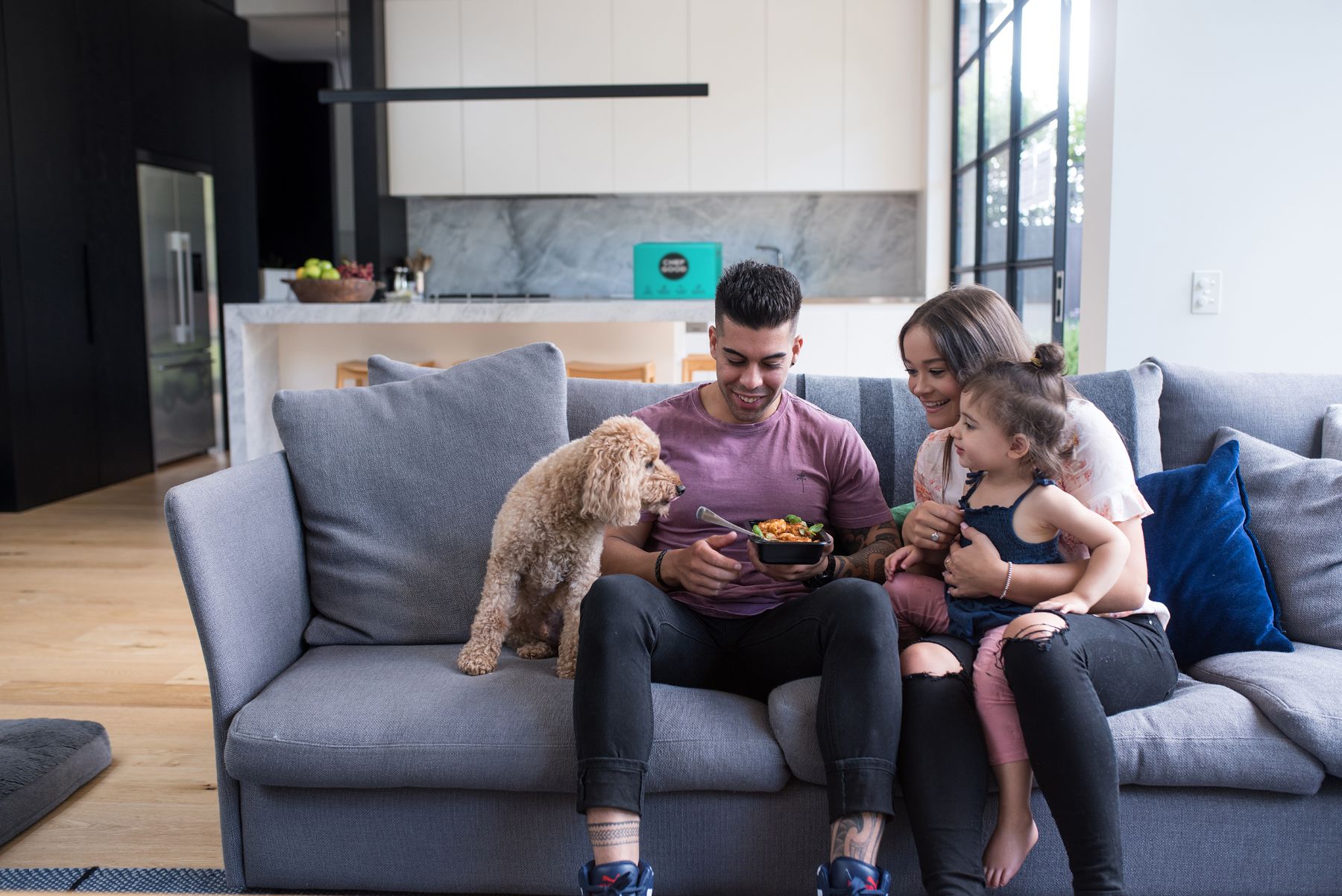 If we don't eat healthy, we are putting ourselves at risk of developing illness and health problems, like obesity, high blood pressure, high cholesterol, heart disease, type-2 diabetes, depression, eating disorders, osteoporosis and even some types of cancer.
Not only that, but an unhealthy menu can make us more stressed and more tired.
Meal Delivery
If 'time' is a factor for you, having healthy meals delivered directly to your door could be the solution. A quality meal delivery service will not only help you to eat better in general, it can also assist with weight loss, help you achieve your fitness goals, reduce food wastage and stop you from overindulging.
It can save you money as you aren't spending on unnecessary grocery items and of course, the big winner – it's convenient, saving time on shopping, meal planning and cooking!
Chefgood provides a full range of delicious options for breakfast, lunch, dinner and snacks, so you never have to step foot into a supermarket again (if you don't want to).
The meal options are fresh, locally sourced and use natural ingredients – so there are no nasties like hidden sugars, additives, fillers or preservatives. They also offer meal plans designed for all palates and to suit all personal goals.
Health Goals
Whether you want to be slim & trim, or simply want to take care of yourself and your fitness, there are some tasty meal options available to help you reach your targets.
Meals in the Slim & Trim range are 350 calories of delicious goodness, perfect for men and women who have weight loss goals and want to enjoy life that little bit more. From wraps and salads to meatballs, vegetables and even your favourite spag bol!
Ready-made meals allow you to better track your health goals, keep your calories under control and because Chefgood meals are filled with so much goodness, you're less likely to experience cravings for sweets and treats.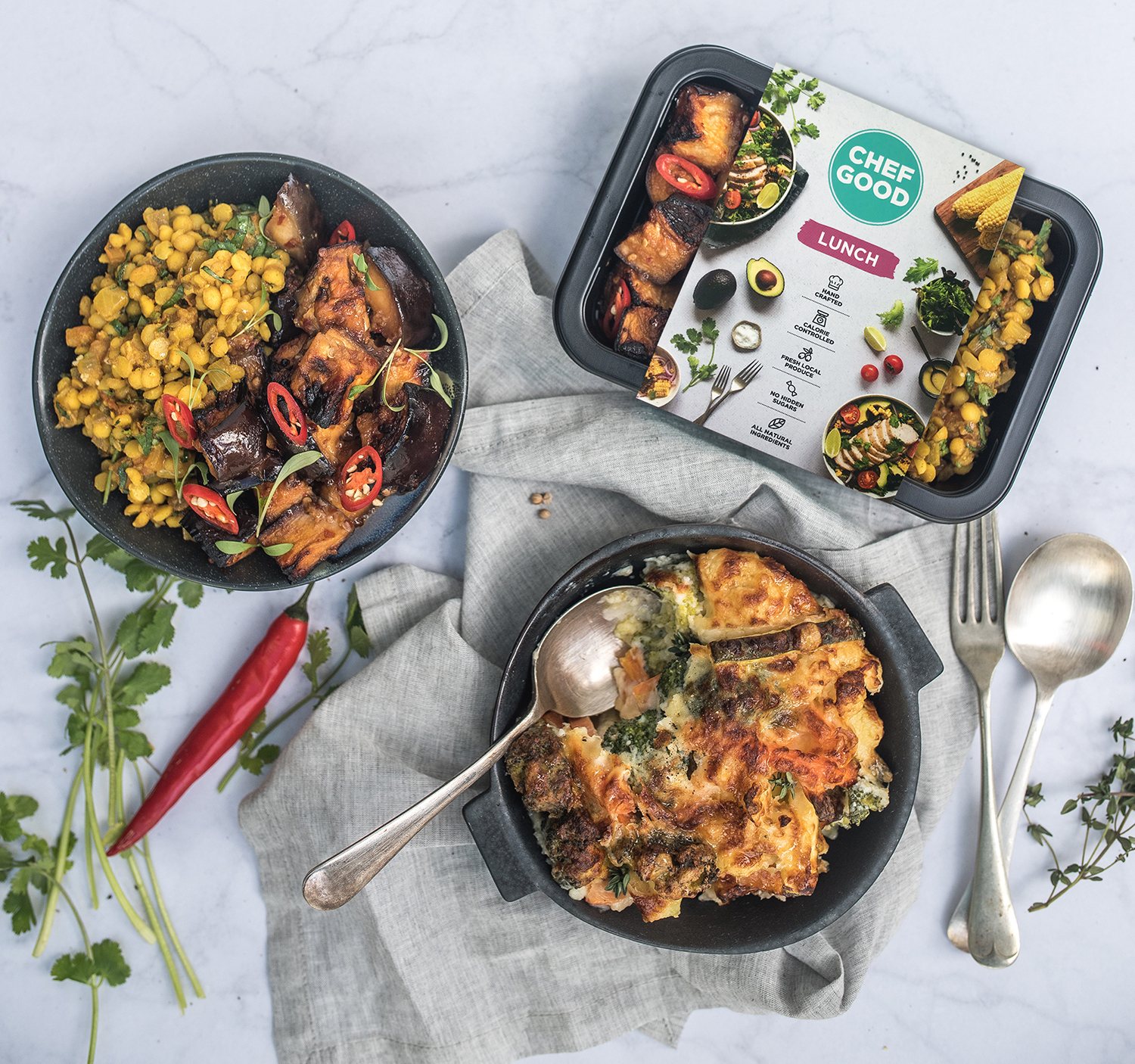 Vegetarian and Vegan Options
One of the best things about Chefgood is they not only cater to vegetarian and vegan options, they specialise in it. Based on highly nutritious and high-quality ingredients and cooked by real-life Chefs, these perfect portion-sized meals are guaranteed to impress.
Build your own menu with these options, selecting dinners and lunches, with the option for breakfasts and snacks. There's a new menu every week, so your taste buds will never go stale!
The delightful range of vegan and vegetarian options include all your favourite vegetables and legumes, with zoodles, quinoa and stir-fry. There's scrambled eggs and omelettes for breakfast (vegetarian only), cookies and protein balls for snacking.
Don't waste your time rushing around the grocery stores. The convenience and deliciousness of Chef-cooked, ready-made meals is here. Give your health a boost with Chefgood.