Celebrate a win and delve into these all-in dishes together, scooping up as much or as little as you wish from a communal table of hearty options.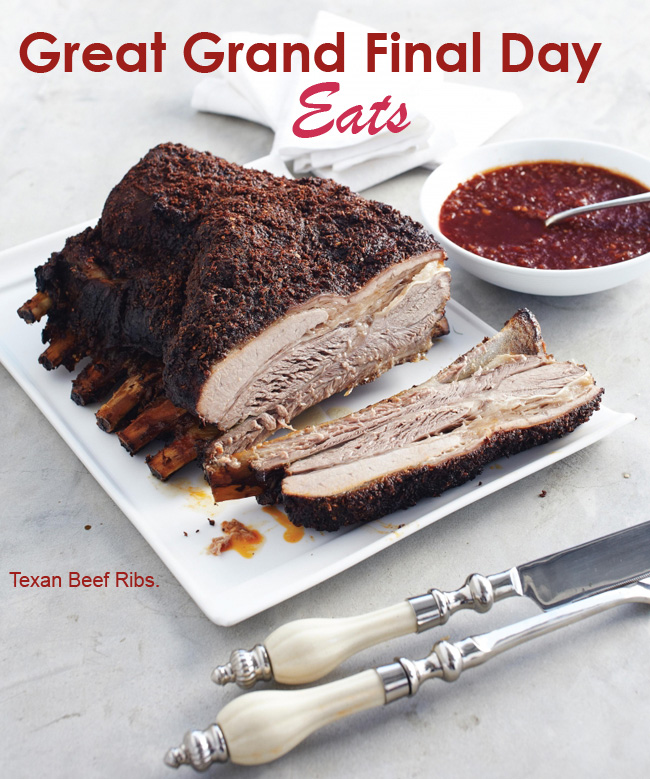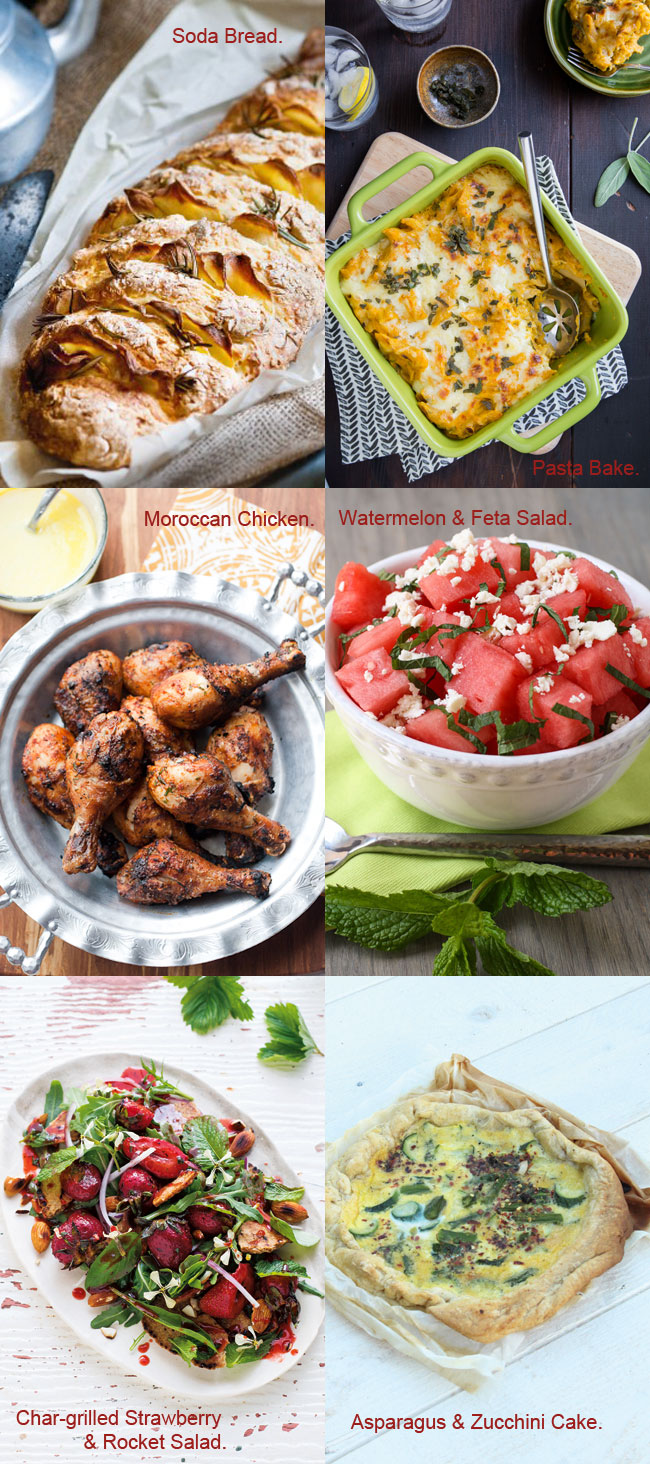 Give a classic pasta bake a gourmet twist with fragrant sage and bright, tasty pumpkin. Spoons are sure to be delving in for a second helping.
Char-grilled Strawberry and Rocket Salad with Pita,Chef Recipe by Simon Bryant
Add a touch of green and some sweet seasonal fruits to your plate with this char-grilled strawberry salad. Double, triple or quadruple the portions as you need to feed a crowd of cheerful fans.
Recover from the game's heated moments and rehydrate with this simple yet delicious watermelon and feta salad. Throw in a touch of mint for a refreshing kick.
All that cheering and yelling at the TV can really rouse an appetite! Quash it with some smoky, sticky meaty beef ribs with a finger licking good Bourbon sauce.
Potato and Rosemary Soda Bread
Take a classic loaf of bread at your grand final get together and transform it with just a few extra ingredients. Fluffy and moist with the addition of rosemary, this bread recipe will be one to keep for years to come.
Asparagus and Zucchini Cakeby Veronica Lavenia
As new vegetables come into season, grab them while they're fresh and throw them into your Grand Final day feast, like this asparagus and zucchini cake by Veronica Lavenia. One handy tip: pre-slice this delightful take on a traditional quiche to make it easier for your friends to try it.
Add a dash of spice to your grand final food table with some chunky chicken drumsticks in a tasty Moroccan spice mix. Make as much as you need for the day, or create extra to freeze and cook over the rest of the week.