Sport Legends to Battle it out for Championship.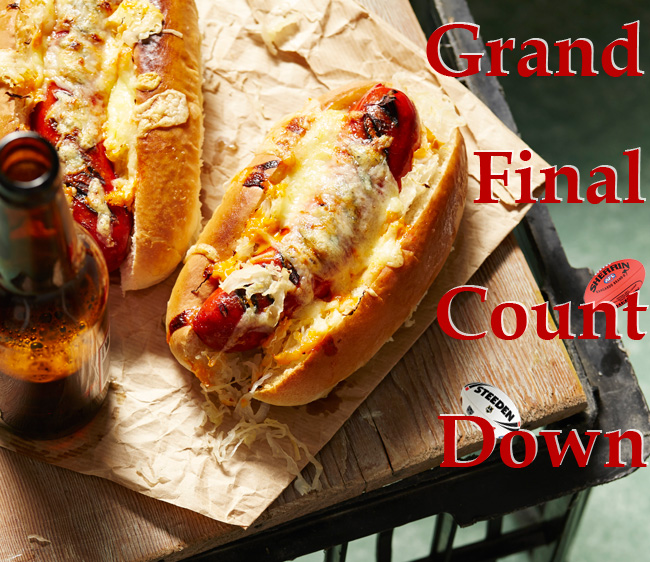 "Amazing Hotdogs," by Ben O'Donoghue.
For those that follow or have an interest in sport, the next week will be nothing but an anxious one, as two leagues AFL and NRL will battle it out in the Grand Final over the weekend. Ease your anxiety and book your seats at your favouriterestaurant, puborbarfor deals and specials paired with your favourite game.
If you're looking for some great deals, check out ourWhat's On Guidefor specials around you as well as new places to spend game time. 'Footy and Beer' are the great Australian past time, so don't give up on an opportunity to get behind your team, or spend the day with family and friends at a backyard BBQ – especially now that the weather has warmed up. Check out our Grand Final Favourites recipe sectionherefor great ideas this weekend and be sure to check out ourcocktail list.
To get your weekend plans started, there's already a few venues you can check out. Mind you, this is just the tip of the goal post.
Little Bertie | Melbourne VIC
Known for decades, Berties Butcher in Richmond now offers a café setting in which to enjoy their quality cuts, prepared fresh from the butchers knives and boards to plates at Little Bertie café which will be open for The Footy Grand Final on Oct 1.
The Vinyard Restaurant Wine Bar | Hervey Bay QLD
Keep it classy while supporting all the Grand Final action! The Vinyard Bar will have big screen TV's showing live AFL action with cold beer all day!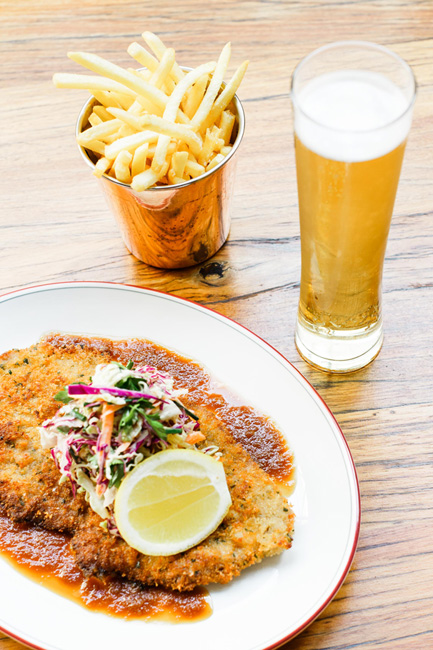 Half Moon's Veal schnitzel crumbed with lemon and Parmesan with hot mustard slaw. Photo: Harvard Wang.
Half Moon | Melbourne VIC
Forget the MCG, Half Moon has the best seats – and they are free! Get in early and save yourself a bar stool to watch the game, live and loud.
Busbys Restaurant & Bar | Melbourne VIC
Cheer on your team during the Grand Final with Busbys. They'll be serving up a delicious BBQ with a complimentary drink.
Leopold Sportsmans Club | Geelong VIC
Seek out a social or competitive game of bowls before the BIG game and relax over a meal at Sporty's Bistro while your team battles it out on the field.