Compiled by Annabel Rainsford.
What to drink on Grand Final Weekend.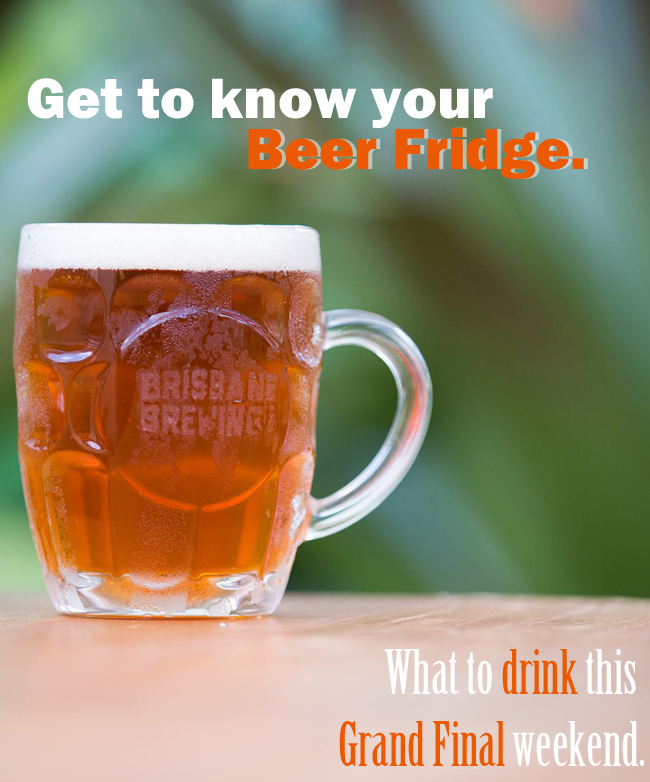 End of season grand finals are coming up fast and if you haven't already discovered your favourite beverage to fill your bar fridge, now's the time to get researching! Below we share some of our favourite beers and ciders to enjoy icy cold on the day, and while we don't know your palate like you do, we are sure you are going to love them.
Head straight to the source and sneak into Brisbane Brewing Co., a hideaway venue down a Boundary Street laneway. This is where the magic happens – taste beer among the vats or go all out and experience brewing on an interactive level under the guidance of a craft beer expert. Grab a 1.89L glass growler, fill it up with a beer and pop it in the fridge at home ready for when the big game starts.
One to try:
Brissy Pils - Organic Pilsner
This one's for the Kiwis! Enjoy a strong taste with roots in old Bohemia, but borrowing the hoppy herbal bouquet of NZ Wakatu leaf. An aromatic beginning gives way to a medium, malty body and finishes with a crisp, dry bitterness making a refreshing sip at the end of a long day and to the end of the winter sporting season.
Visitors to this Woolloongabba establishment can expect superbly crafted beer from Queensland's most awarded microbrewery, Brisbane Brewing Co. Head into the Brewhouse and try a range of craft beers on tap before heading to the onsite bottleshop, (open until late) and choosing from over 100 craft beers. Mix and match your ultimate grand finals six pack of beers, or fill a whole keg! Prices for keg filling start at $130 for 19L by prior appointment only.
One to try:
BPA – Brisbane Pale Ale
What better way to celebrate the nation's grand final day than with a truly Australian beer? This light-bodied Australian-style Pale Ale is brewed exclusively with Australian ingredients. The aroma expresses flavours of tropical fruit including passionfruit, oranges and mango.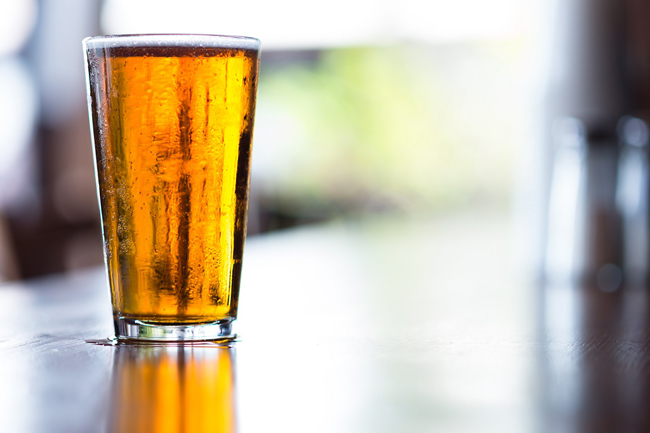 Stein's Craft Beer.
An extensive selection of beverages at Stein's Taphouse & Winebar encompasses Australian craft beers, with 12 served cold out the taps for you to try and test in the lead up to game day. On the off chance none of these appeal, peruse through a collection of 50 more bottled up and a keg list reflecting seasonal variations.
One to try:
Pirate Life Brewing IPA
Bright and fruity, the Pirate Life IPA has a fun orange hue with a round, full bodied malt character drawing on Centennial, Riwaka and Simcoe hops. This drink would pair nicely with your favourite team scoring.
Seek and you shall find Lost Pippin Cidery in the fruitful Tasmanian region of Coal River Valley, north of Hobart. This expert cidery churns out artisan ciders and perry created from premium Tasmanian grown apples and pears to ensure crisp, balanced and complex flavours can be enjoyed from first kick off to the final goal.
One to try:
Heritage Cider
Dry, funky and bitter, the Heritage Cider takes on UK characters and pays homage to a dry English vintage style. Using fruits like Golden Delicious and Red Delicious apples, the Heritage pairs well with beef or lamb, making it an easy go-to option when reaching for snacks at half time.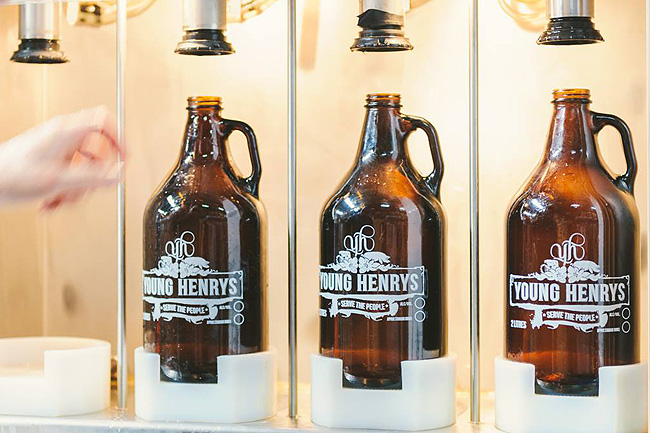 Young Henrys - fill a growler!
Mingle with brewers, touch the malt, smell the hops and taste beer straight out of the tank at Young Henrys Brewery on Wilford Street, Newtown. If you haven't found the shining golden centrepiece to your beer fridge yet, grab a tasting paddle, sip and savour the tastes of Young Henrys to find the one for you.
One to try:
Young Henrys Core Range Natural Lager
Four ingredients go into the Natural Lager and a hazy golden beer comes out. Taste subtle citrus aromas and a touch of bitterness before experiencing a gentle, dry finish that makes this beer an easy drinker, perfect to soothe the soul during heated match moments.
Photography supplied, experiences by the AGFG Foodies.