I often worry about German sausages…basically, I fear the wurst.
It's the world's largest and most popular folk festival – every year prior to COVID, Oktoberfest attracted millions of visitors to Germany to sample bier and local fare.
Once an Oktoberfest-goer, always one! But do you know the origins of this almost cult-like celebration?
Held annually in Munich, it is a 16-18 day festival running from mid-September to around the first Sunday in October, where about 8 million litres of beer are consumed; while party-goers also enjoy attractions like amusement rides, sideshow stalls and games.
Oktoberfest was first celebrated in honour of the marriage between Kronprinz and later King Ludwig and Princess Therese of Saxe-Hildburghausen on October 12, 1810; where horse races and festivities were held in meadows in front of the city gates of Munich.
Life is too short to drink bad bier…head for
Hofbrauhaus
on Market Lane in the heart of Melbourne's Chinatown. Find a little slice of Bavaria on the plate and imported beer in the glass at this traditional German beerhouse, where staff are dressed in national costume and live entertainment keeps the crowd on their toes.
Have a wunderbar time for Oktoberfest with a stein of Rothaus Pilsner and a Bavarian pretzel; then devour freshly crumbed wiener schnitzel, with potato salad, slaw and cranberry sauce.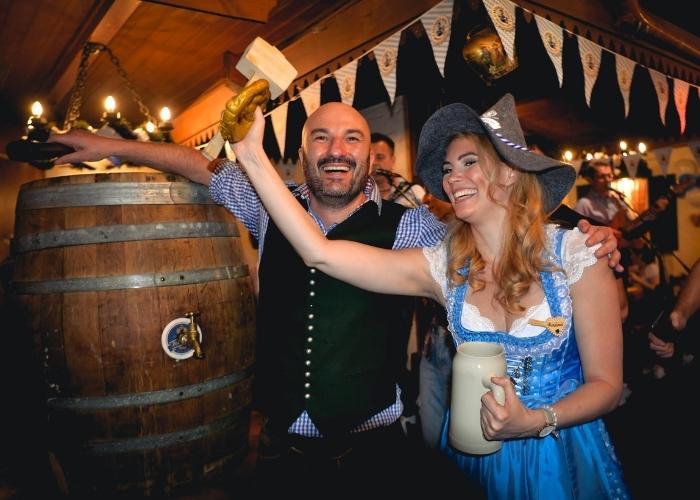 Escape from reality, get lost and take a moment to enjoy that well-earnt brew at
Lost Palms Brewing
on Oak Avenue in Miami. This Gold Coast craft beer taproom and takeaway bottle shop boasts a vibrant pink façade setting the scene for a relaxed vibe, whether chilling out alfresco with mates and an ice-cold beer; or indulging indoors where an onsite kitchen dishes up snacks and burgers to appease hunger pangs.
The beer may not be German, but that doesn't mean you can't celebrate Oktoberfest in style with a glass of Dreamkiller – coffee and heavy roast on the nose, complex malts and a nutty undertone – or Talle Daze Hazy Pale Ale, inspired by the iconic GC location of Tallebudgera Creek.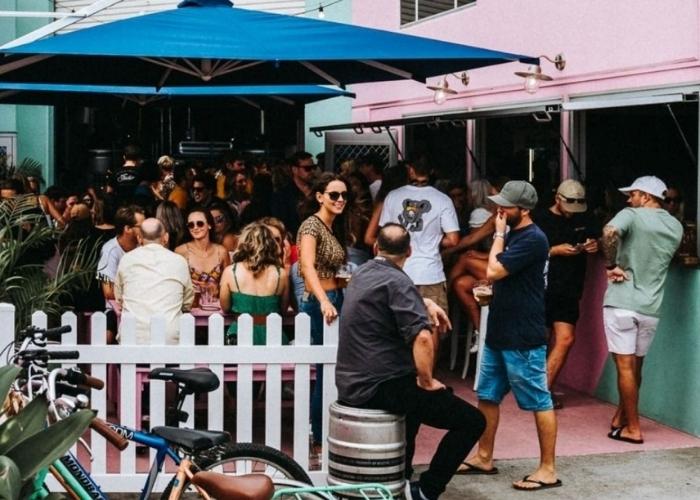 Say cheers to German-inspired beer with a Canberra twist at
Zierholz Premium Brewery
on Kembla Street in Fyshwick. The region's only commercial-scale microbrewery, Zierholz brews its beers from the finest ingredients with a quick time from tank to glass keeping the beer fresh and flavoursome; you can also find your favourite ale at mobile pop-up bars around the city, or order online.
Celebrate all things Oktoberfest with a can of German Ale, with a subtle hop aroma, sweet biscuity malt and delicate fruit palate; or South German-style Weizen (wheat beer) with sweet, fruity banana and lychee flavours, elevated by complex clove and vanilla aromatics.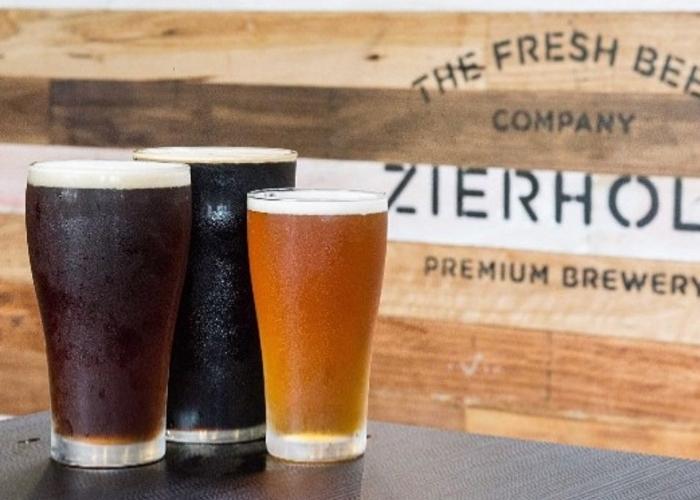 Oktoberfest at The Brisbane German Club is bigger and better than ever this year – held over two weekends, this is one event not to be missed. Wunderbar memories are made at the club's
Zum Kaiser
restaurant on Vulture Street in Woolloongabba, where traditional hearty fare awaits diners.
Expect live entertainment to go with signature dishes such as slow-roasted crispy pork hock, fried potatoes, sauerkraut and smoked beer gravy; best washed down with a glass of your favourite brew.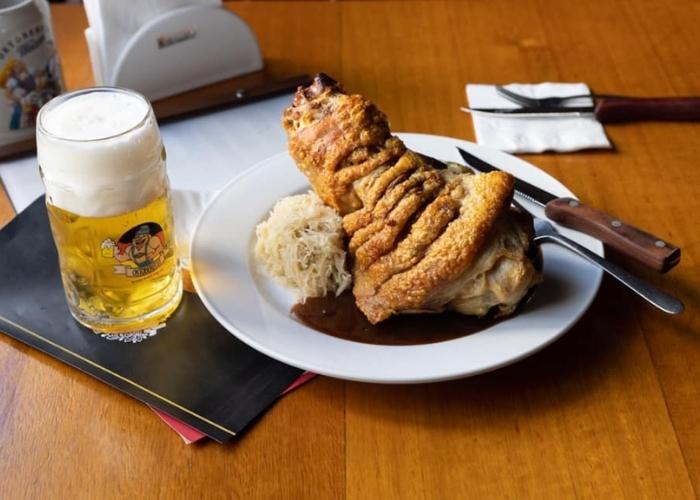 One last question…how do two German car enthusiast cowboys greet each other? Audi, partner!