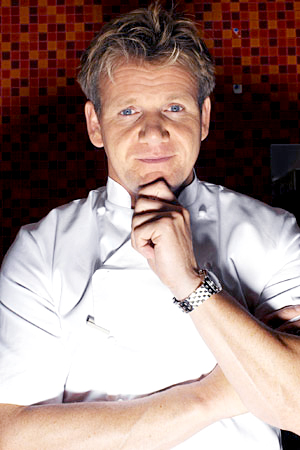 Plates will fly, tempers will rise & words that you thought never existed are all part of a day's work for Gordon Ramsay, or are they? After Gordon's last stint in Australia in June last year, firing off ammunition like he was part of the defence force, he may well be inclined to lay low.
It is however his Melbourne 'hey day', where he sees the opening of his Maze, Maze grill restaurants, due to open in March 2010 &, if you book early you can determine for yourself if Ramsay does have an innate ability to get the heart rate going or, more importantly, is the Scottish born man creating gastronomic greats that are worthy of his current 13 Michelin stars?
Before the Melbourne Maze movement
All about the mouth off man is explored further, let's take a look where Gordon's come from. Funnily enough Gordon didn't grow up wanting to be a chef, he was at the time, much more interested in playing football. Thankfully for us that changed, when he suffered an injury, which then led to him attending a Hotel management course.
Gordon's first few years in the kitchen were spent under the guidance of Marco Pierre White and Albert Roux in London. He then moved to France and worked with Guy Savoy and Joël Robuchon for three years refining his ability & affinity with French cuisine. In 1993 Gordon returned to the UK to work at Aubergine, a new restaurant on the scene offering French haute cuisine. It was a mere three years before the restaurant received 2 Michelin stars.
Following this accolade in 1996 Gordon launched his first cookbook, with many more since then. It was in 1998 when Gordon first opened his own restaurant in Chelsea called Gordon Ramsay. It was just three years again before he received the third Michelin star.
The penny, or in this case, the fork had dropped for Gordon and he knew he was set. Since then Gordon has opening restaurants around the world, all with one thing in common, continual recognition with Michelin stars. With his exuberant personality it wasn't long before Gordon hit the screens, Hell's Kitchen & The F word to name a few. It's a new era for Gordon however, launching into the Australian market it may be mayhem, yet memorable.
The Maze concept
It's only been two years since Gordon opened his first Maze restaurant which was Maze Grill in London. The results speak for themselves; now in Cape Town, New York & now Australia, the Maze and Maze Grill concept are excelling. Melbourne's Maze Grill restaurant will be only the second in the world.
Maze Melbourne
French meets the East at this informal but tastefully decorated venue that seats up to 140. Soft sunlight days and dimly lit candlelight nights ensures a dining experience of elegance. The menu promises to offer a number of small plates with impeccable presentation. Whilst the menu is based on French with Eastern fusion the dishes themselves are developed using the finest seasonal Australian produce. The menu promises to attend to the diner wanting single dishes to an eight course sommeliers experience.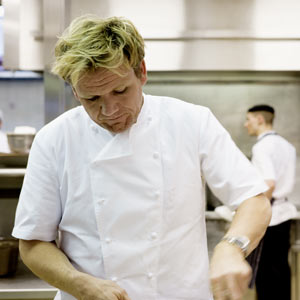 Maze Grill
A rustic but modern décor of raw steel, slate alongside large glazed tiles is reflective of a New York style grill experience. Diners can watch the open kitchen which promises to offer coal flamed cuts of different breeds of beef & other fresh meats as well as seafood and other dishes.
Maze Bar
Stop by day or night at Maze bar for a coffee or cocktail & light snacks and other refreshments.