By Leigh O'Connor.
Having spent his career eating, drinking and Cheffing his way around the world, Kyle Johns has been on a constant quest for all things delicious and his menus reflect the very best of what he has found so far.
Executive Chef at newly Chef Hat-awarded South Australian dining destination
Appellation
, Kyle was born in South Africa and moved to Sydney with his family as a child. Considered one of the country's finest dining destinations, Appellation nestles in the Barossa Valley, just an hour outside of Adelaide.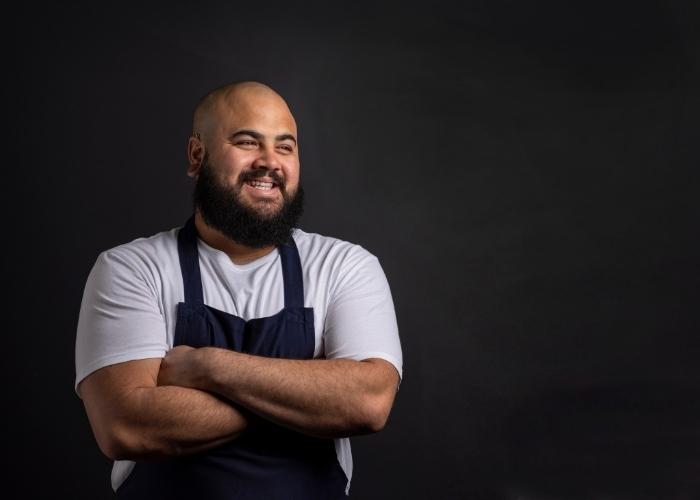 The restaurant's intimate and understated elegance includes sweeping views of surrounding vineyards, informed and friendly service and exceptional food, presented with finesse.
"I was immediately drawn to the Barossa because eating and drinking is a way of life here," Kyle explains. "The whole place is bursting with passionate farmers and growers, presenting their produce to our guests at Appellation is a true privilege."
Beginning his apprenticeship in Sydney, Kyle worked at various restaurants for eight years before he and his wife embarked on a van trip around Australia. Kayley is also a Chef and the couple landed short-term jobs in the Barossa and ended up loving living in the area.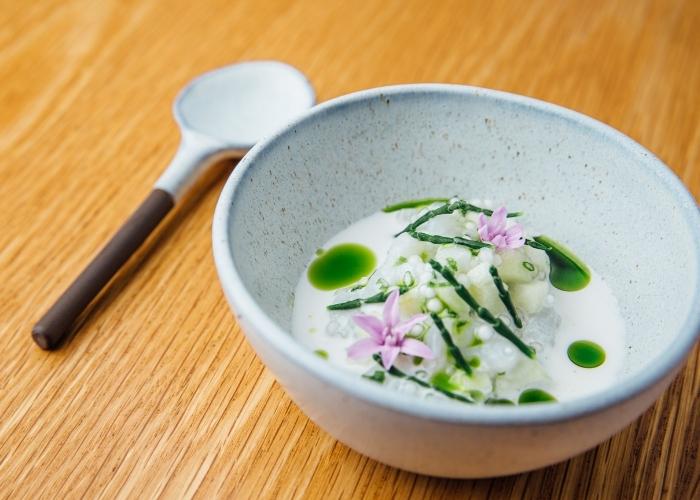 When they were due to move on to their next tasty meal, the produce, people and character of the region convinced them to stay. Now calling the Barossa home, Kyle spends his time demonstrating the pure joy of mouth-watering flavours, fine regional produce and authentic hospitality to his team of bright, young locals.
To define him to one single cuisine would be limiting, Kyle embraces all that is delicious, contemporary and full of flavour.
"Right now my feature flavour is anything cooked over charcoal. I'm obsessive-compulsive about getting the little things right. If you take care of the small details, the big things will sort themselves out."
Kyle says if diners want a genuine experience with food that is thought-provoking but approachable, then a visit to Appellation is a must. The menu is all about fresh ingredients, with more than 80% coming from within the Barossa and SA, as well as the kitchen garden, local purveyors, farmers and growers.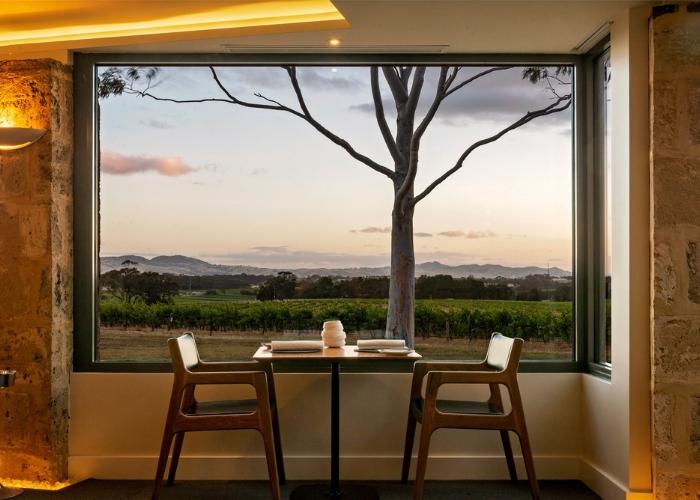 From baking their own bread onsite to embracing ancient food traditions, nothing is wasted – whole beasts are broken down to provide butcher meats, small goods, stocks and sauces. They even carbonate their own rainwater; it is collected, filtered and carbonated onsite so it is fresh, free and almost carbon neutral.
"I've tried to create a menu that evokes memories and/or creates new ones," Kyle tells AGFG. "That's what makes me excited about dining out! People are starting to appreciate what we do more so than ever and that food wastage shouldn't be an option anymore."
Inspired by culture and guided by the seasons, this is one restaurant and Chef looking to the future of dining in Australia.