By Freya Ensbey.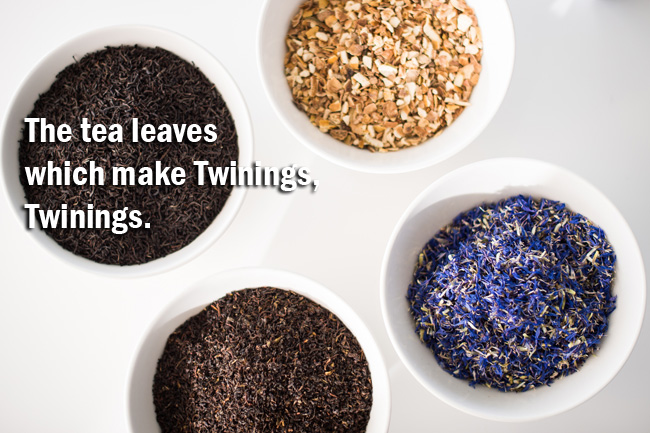 The term "pop round for a cuppa" is a familiar household saying across our country, usually accompanied with the dipping of a "biccy." It is the foundation for many a conversation had between friends, but seldom do we stop and think about where it all started, how this tradition came about and the people who were behind the cuppa movement.
Australian's have long adopted the ceremonious tradition of drinking tea from the British. It was the turn of the 18th century which saw the likes of coffee houses popping up, beginning to draw the men out of the house to socialise. In 1717, Thomas Twining saw a gap in the market and opened one of the first coffee houses to not only also sell tea, but one which allowed women in to socialise over a brew with the men, he named it The Golden Lyon.
300 years on and Twinings Tea is still a respected household name and bestselling brand. To celebrate the anniversary, 10th generation family member, Stephen Twining along with Master tea blender, Philippa Thacker, travelled across the nation to discover what is was that Australian women were seeking in their cup of teas; creating the newest addition to the already impressive line-up of flavours, Twinings Morning Tea blend. Twinings worked with a group of prominent Australian women to design their ideal packaging with a short list of the top 10 selected including Carrie Bickmore and Nicole Kidman.
Set along Oxford Street in Paddington Sydney, from the 20th-25thJanuary, Australia's first ever Twinings pop-up public tea house will be an embodiment of the iconic brand capturing the essence of The Golden Lyon in London. Guests are invited to sample the brand new Twinings Morning Tea blend and peruse all top 4 package designs on display, being presented with the opportunity to vote for their favourite, helping to choose an overall, final winner to be announced on May 11th. Twinings Morning Tea blend will be in supermarkets across the country and will contribute 10c per pack sold in support of the charity chosen by the celebrity winning designer.
Update 19/01/2017 - Top 4 Finalists Named:

Twinings has just announced the top four iconic finalists of the Twinings Design Challenge: Carrie Bickmore, Emma Freedman, Samantha Harris and Nicole Kidman, who were chosen by a judging panel including Archibald Prize judge Ashley Dawson-Damer, out of a field of 33 incredible designs.
These four inspirational designs adorn the packs of the brand new Twinings Morning Tea blend, which will be seen in supermarkets from the end of January 2017.
Public Tea House Pop-Up:
Address:17 Oxford Street, Paddington
Open to public:January 20-25, 2017
Time:10am – 4pm each day
Times the tea house will be operating tastings: on the hour, every hour (6 sessions per day – first come first served basis)
Cost: Free