By Leigh O'Connor.
Let's live life through rose-tinted glasses…not ones you wear on your face, but ones you can drink from!
A chilled glass of rosé is the ideal drop for a Summer barbeque, picnic in the park, or romantic Valentine's Day dinner – it is deliciously dry and fruity, best enjoyed with seafood, chicken, pink lamb and soft cheese.
Rosé is a type of wine that incorporates some of the colour of the grape skins, but not enough to qualify as a red wine. A common misconception is that rosé can be made by mixing white and red wine, in fact this process is frowned upon by the wine community.
Here are our top five drops to ramp up romance come Valentine's Day:
Tucked away on the edge on Tanunda in the beautiful Barossa Valley,
Turkey Flat
is surrounded by historic vineyards dating back to 1947. The charming cellar door is housed in a rustic bluestone building, which has been lovingly restored from its previous days as the Schulz family butcher shop; now home to wines of elegance, grace and refined power.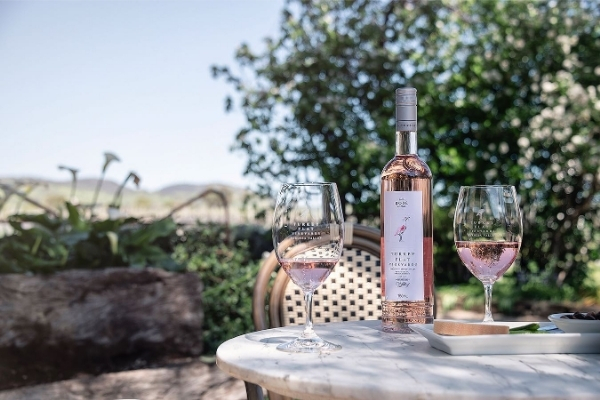 Turkey Flat 2020 Rosé…available online and by calling (08) 8563 2851.
Turkey Flat 2020 Rosé
is a vintage for the ages and the result of 30 years of refinement in technique. This is a beautifully balanced wine with fresh, aromatic fruit, florals and spice on the nose, satisfying body and texture on the palate and a clean, savoury shift on the finish. Grenache is the star of this rosé, picked in multiple parcels across the vintage to provide the components for a wine that is a masterclass in blending.
Nestled in the heart of the historic, organic and biodynamic Warboys Vineyard,
Angove McLaren Vale Vineyards and Cellar Door
hand crafts a wide range of wines using sustainable and organic practices. Located on Chalk Hill Road, this fifth-generation family business is a leader in the organic wine industry with its philosophy that naturally healthy soils and vines lead to better wines.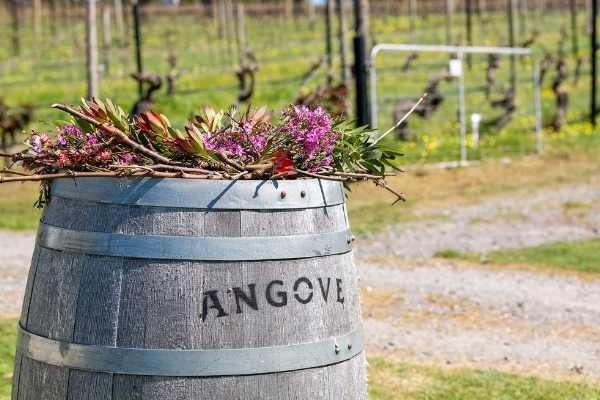 Angove McLaren Vale Vineyards leads the organic wine industry.
Angove Wild Olive Rosé 2020
is a soft pale pink hue with aromas of strawberries and cream, raspberries and hints of spice and briar leaf. This certified organic rosé has an appealing and refreshing zesty palate showing lovely bright fruits, complexity and good length – enjoy it with hot smoked salmon bruschetta, or an organic Summer salad.
Well-known for sparkling gold bubbles and delicious lunch platters,
Jane Brook Estate Wines
on Toodyay Road in the heart of the Swan Valley has been producing award-winning drops for more than 45 years, along with fresh produce and picnic hampers available at the cellar door and pantry.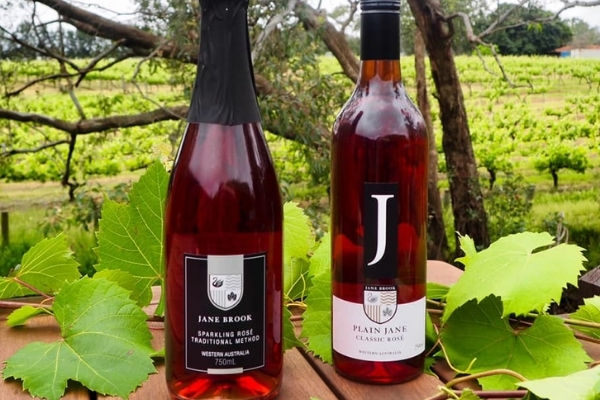 Jane Brooks Estate Wines Sparkling Rosé.
Jane Brook Sparkling Rosé
has a fresh, delicate palate with a long clean after taste and well-balanced fruit sweetness; the rosé has been disgorged early to preserve its youthful, vibrant flavour and colour, while on the nose, it has hints of fresh cranberries, sarsaparilla and violets. Ideal to drink now as a Summer sip, it can be cellared for up to three years.
Beautiful and historic Magnolia house has been transformed into a gorgeous space to enjoy
Ros Ritchie Wines
on Mt Buller Road in Mansfield. Relax with a glass and grazing platter in a lovely garden setting, while sampling carefully crafted and hand-picked cool climate wines from Merlot to Riesling, Pinot Gris, Prosecco, Rosé and Shiraz.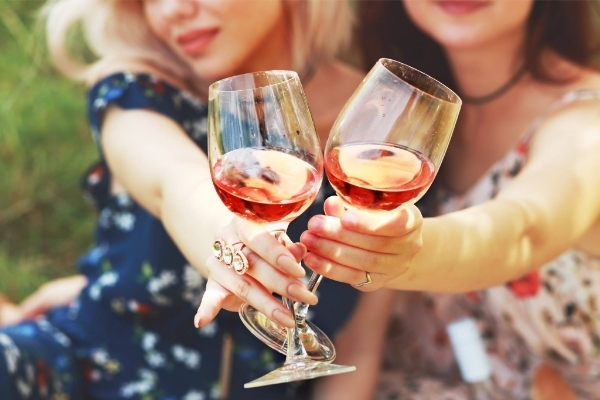 Summer sipping at Ros Ritchie Wines.
Ros Ritchie Wines 2019 Nebbiolo Rosé
has a delightful, very pale strawberry rose skin colour, while the nose shows an intriguing mix of sweet violets and characters of bay leaf, with a touch of spice. Picked ripe to attain early colour, this rosé is deliciously dry with round and savoury fruit flavours, good acidity and just enough fine phenolics to add texture and weight.
Perched on the slopes of an ancient volcanic range and enjoying expansive views overlooking Marion Bay,
Cape Bernier
vineyard on Bream Creek Road presents an exciting culinary adventure of farm life, wine and food. An ideal day trip where you can sample fine wine, local cheese and purchase the estate's free-range pork, there's also live music, cooking classes and yoga sessions.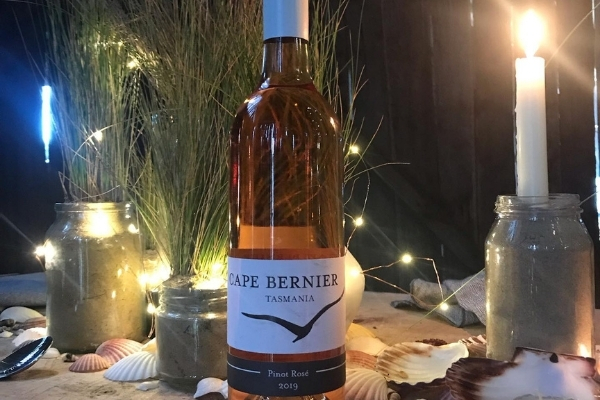 Nothing says romance more than Cape Bernier Pinot Rosé.
Cape Bernier Pinot Rosé
is a crisp, Summer wine with a refreshing dry palate, made from 100% Pinot Noir grapes, displaying a fruit-forward bouquet of strawberry shortcake and raspberry, complemented by texture, balance and length. It is a perfect match to light and delicate salads, spicy food, fresh seafood and soft white cheese.